Word on the street > Issue 98
Word on the Street: Issue 98
Weekly real-time market and industry intelligence from Morrissey Goodale firm leaders.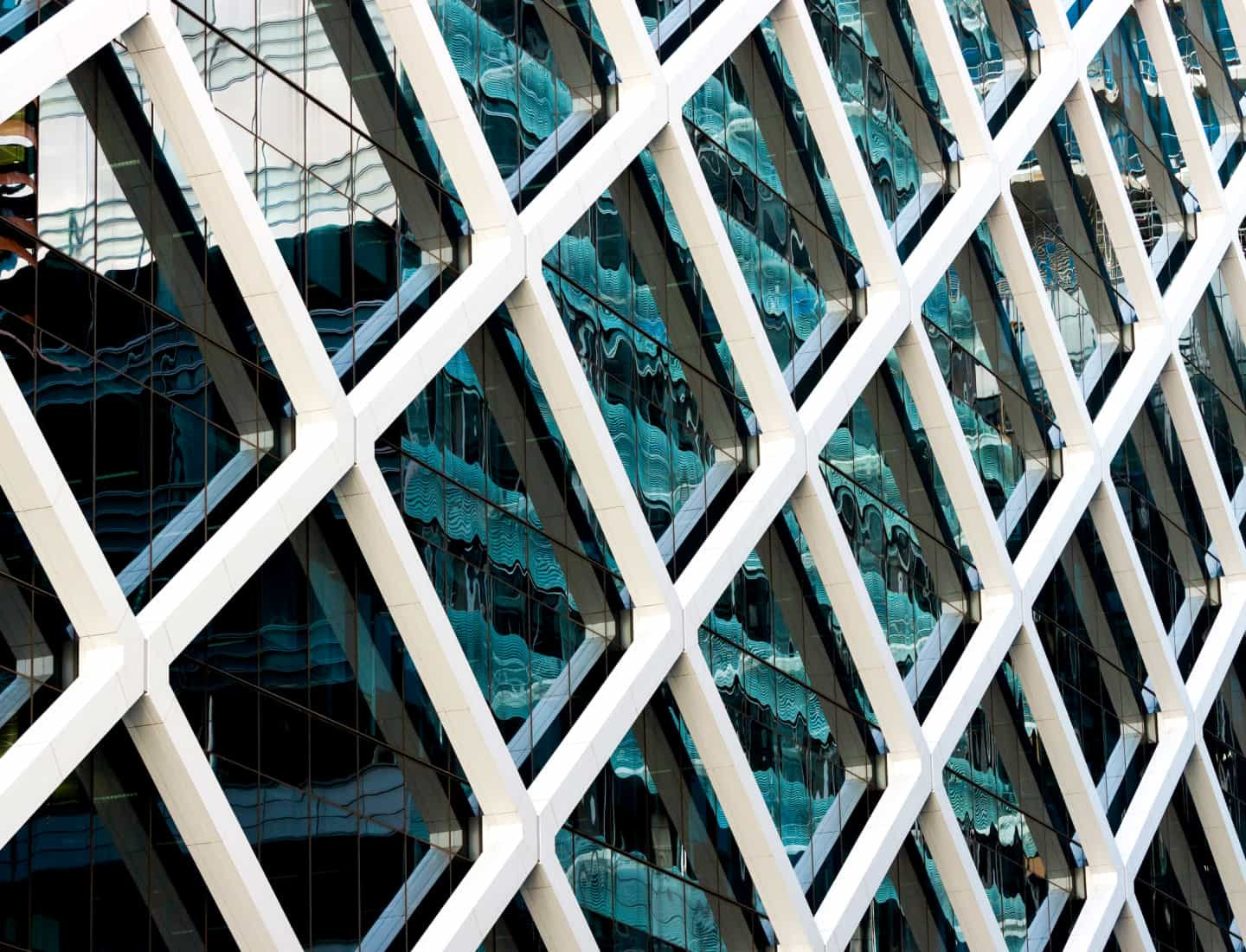 Into The Great Wide Open—the Infinite Workforce
Credit Tom Petty for the title. Where some CEOs see threats, others see opportunities. Where some feel constrained, others see the great wide open. And as the industry heads into a 10th year of expansion, some CEOs are turning the lessons learned in 2020 and 2021 into sustainable competitive advantages. And while the sun may have passed midday on the hype cycle, the hybrid work model is the skeleton key to unlock one of those competitive advantages.
From the Latin hybrida: Meaning the offspring of two dissimilar animals. To say that "hybrid" has been overused these past two years is beyond an understatement. But there's good reason. You can argue it's bad for firm culture. You can claim it's detrimental to collaboration. You can be skeptical about its resiliency. You can be worried about its impact on quality and service. And if you choose to fear it, ignore it, fight it, or "manage" it like you did pre-pandemic, then you'd be correct about all of those. But like it or not, the hybrid workplace is here to stay. And believe it or not, it's the best model for the future of your business. Your workforce—employees and consultants—can be located anywhere—from Duluth to Dubrovnik to the Dining Room (does anyone use these for dining anymore?). It's your choice whether you see it as an opportunity or a threat.
Isn't it ironic? Most of the concerns and skepticism about the hybrid model come from CEOs of either smaller firms or firms that largely serve local or regional clients from an office network. Pre-pandemic, these types of firms traditionally had most of their employees in the office (or in the field). And these employees saw each other every day. It may have been passing in the hallway, or it may have been waiting at the vending machine. Regardless, they were present with each other physically. For those CEOs, there is a real sense of loss of that "all being together" dynamic and a concern that any model with a remote component will be suboptimal in comparison. Ironically, it's precisely these firms that stand to see the most pronounced increase in opportunities and gains in performance from the hybrid model—especially in the current AE industry labor market (which in reality is the same as it has been for the past 20 years and will be for the next 20).
Think different: That much-maligned Apple marketing campaign from 1997 through 2002 holds the key to making the hybrid model work for your firm. Last week, I spoke with the CEO of a perennially highly successful $300 million firm. I've known the firm for over 20 years, and they've consistently been a top-quartile performer. Most of the firm's business is tied to local and regional work done from its multiple offices. He made the point that pre-pandemic, the only way to work at his firm was to be based in an office. His, like most other AE and environmental firms pre-pandemic, had some flexibility for working mothers, but by and large you spent your day full-time in the office or in the field with a commute both ways. That was the way work got done. The "office" was the organizing principle. Since the pandemic, he now thinks completely differently about his workforce. He recognizes that some folks will be in the office, some will be hybrid, and some will be 100% remote—all by choice. They moved to this model during the pandemic, and the firm's performance has only improved across all indicators. He and his team had an "Aha" moment during the Lockdown Spring of 2020 that caused them to think differently about how to take the firm forward. They recognized that the train had left the station on remote work and the opportunities it presented.
Something for everyone: You need people. They're hard to find. And you want them (the good ones) to stay and be happy. Stop making this harder than it has to be. Employees (well, pretty much every professional living in a developed nation) have come to expect services and products to be customized to their individual needs. Why shouldn't work be? The hybrid model allows you to deliver an optimal working model for each employee—be they one day out of school or one party away from retirement—and build stronger relationships between your brand and each individual. For those who want to work in an office, you provide them with a physical space tailored to their specific needs (probably some quiet space to concentrate and some common areas—indoors or outside—to feel "connected"). For those who want to work remotely because they feel uncomfortable in an office, or don't want to commute, or find remote working the optimal way for them to balance their personal and work requirements, you provide the technical set up and support for them to be successful. For those who want to spend some time in person and other times remote, you deliver that experience. The hybrid model maximizes your ability to hire and retain folks based on their unique needs. It's, by definition, flexible and will morph along with your workforce.
Retooling: The hybrid model requires you, your HR team, and your people managers to throw out the old mindset that everything important needs to be approved by, emanate from, and look (for no good reason) like the office previously known as "Headquarters." Instead, the new model needs to facilitate not only the variety in work patterns of your people but also recognize that new hires can literally be located anywhere in the world where its legal and practical. For this to be successful, you'll need new thinking and new systems. You'll have to invest more in technology and security. You'll likely need a step up in terms of legal, tax, and tech support. Your managers will need training and support. But the ROI will be tremendous.
The hybrid in action (Part 1): Fast-growing Ardurra (Tampa, FL) (ENR #190—although I'm sure it will be closer to #100 when the new Top 500 list is released this month) has experienced the benefits of the hybrid model. Through and since the pandemic, the firm made key hires in locations where it did not have an office. The firm has hired over 100 new employees since the beginning of the year—some full-time in offices, some hybrid, and others remote. The firm's flexibility allows it to recruit and then retain talent in ways that would have been unimaginable before. The Ardurra leadership team continues to work with and support managers to ensure that they are comfortable with the remote approach.
The hybrid in action (Part 2): Quality surveyors are particularly hard to find. This is a major challenge faced by every U.S. surveying and mapping firm, including Dawood Engineering (Harrisburg, PA), a multidisciplinary engineering, surveying, mapping, GIS, finance, and technology solutions firm. Instead of complaining about how hard it is to find professional and technical employees in the vicinity of the firm's multiple Northeast and Mid-Atlantic offices, firm CEO Bony Dawood led the effort to acquire ArchiTube, a multidiscipline technology firm specializing in 3D BIM headquartered in Czestochowa, Poland. Per Dawood, "I believe innovative solutions to address labor shortages and associated costs to be competitive will continue to intensify." This move allowed the firm to access not only new markets and technologies, but importantly bring on board much-needed and eager talent. The firm's hybrid model allows it to fully incorporate this talent even though these employees are in a time zone several hours ahead, may not speak English as a first language, and may not have degrees from a North American university. Instead of falling behind, this investment puts Dawood Engineering ahead of the curve in the competition for talent.
Coda on Dawood/ArchiTube: The good folks at Dawood/ArchiTube are working to help a Ukrainian family of 4 and 90 orphans escape the war. If you'd like to support their efforts, you can donate here.
No more excuses: Embracing the hybrid model removes the false argument that "it's impossible to find good people." There are PLENTY of good people to be found, brought on board, and made part of your team. They just don't necessarily live in the same zip code as your offices and may not want to work nine to five every day in an office. It's more accurate to say, "We're unable to find good people by virtue of my limitations as a CEO." If you're not all in on a hybrid work model, then you're most likely handicapping your future and positioning yourself not to be a "great place to work" but to be "somewhere to work for a while."
Congratulations to our friends at Miller Survey Group (Houston, TX): This week the firm's leadership team announced that they had joined fast-growing DCCM (Houston, TX). This is DCCM's fifth acquisition in less than two years. We're thankful that the leadership team of Miller Survey Group entrusted Morrissey Goodale to advise them on this important growth initiative.
The M&A beat goes on: Industry M&A is up 44% over the past 12 months. Last week was a big one for architecture firm mergers across the country.
Consolidation nation? If you're thinking there seems to be a lot of M&A activity this year, you're right! This first quarter of 2022 has been the most active three months of industry M&A ever! Here are the 15 transactions announced since the beginning of the year that the Morrissey Goodale M&A team has helped make happen. If you're interested in selling your firm, email Vice President Brendon Cussio at bcussio@morrisseygoodale.com. Or if you're interested in our buy-side services, contact Vice President Jon Escobar at jescobar@morrisseygoodale.com. We're here to help.
Questions? Insights? Is the hybrid work model the way forward? Email Mick at mmorrissey@morrisseygoodale.com or text him at 508.380.1868.
On Deck: A Fine Generation Of Leaders
In the last couple of years, I've met hundreds of the AE industry's "next-in-line" leaders. By and large, this is a smart, hard-working, and capable generation of professionals with—thanks to the last two years of upheaval—a whole lot of seasoning. They have all the ingredients to make a fine generation of leaders. They just need a little direction.
So here are three ways you can help your protégés find their leadership seats:
#1: Explore their strengths
Well-meaning mentors will often target and attack weaknesses out of the gate. But typically, weaknesses can only be bettered by about 15% while strengths can be improved three-fold. While you want your risers to achieve at least a minimum level of competency in areas where they struggle, start by getting a much deeper understanding of their greatest strengths and target those for development first. For example, are they good at:
Initiating?
Organizing resources in ways that maximize productivity?
Putting clear thoughts into words and writing?
Making grounded assessments?
Making sound decisions?
Taking care of their own needs while taking care of the needs of others?
Accomplishing things through others?
Having a sense of not only where the puck is, but where it will be?
Connecting dots and finding alternate ways for achieving group goals?
Building internal and external business relationships that last?
#2: Observe their performance styles
A performance style is someone's preferred approach to fulfilling specific roles or executing certain tasks as well as their favored communication style. Clashing communication styles and lack of connection can stop an AE firm in its tracks; therefore, understanding innate performance styles and communication approaches can be critical in preventing the significant waste caused by people misattributing the behaviors and actions of others. If a particular leadership role requires significant modification to an individual's performance style, think about finding another role for that person.
In any case, here's what to look for:
Do they solve problems on their own or do they like to collaborate?
Are they outgoing and sociable, or are they more reserved and reflective?
Do they prefer a steady work environment or a dynamic, more unpredictable one?
Are protocol and rules important to them or do they thrive when developing ideas independent of a formal structure?
#3: Understand their ambitions
Ambitions give insight into why a person gives extra effort to certain assignments and the importance behind their requests. Ambitions describe how someone measures success, as well as the types of professional assignments and business cultures that they would find to be most fulfilling. Since ambitions are what drive individuals to action, it is important to understand which have the greatest meaning:
Do they aspire to be unique?
Are they driven to be true to their convictions?
Are they focused on bottom-line results?
Do they compete hard to advance their position?
Are they inspired by being creative?
Do they want to understand and learn?
Are they driven to help others succeed?
You have a lot to learn about your next generation of leaders, so don't waste any time in getting started. The future of your firm depends on it.
If you'd like to discuss your firm's leadership transition, call Mark Goodale at 508.254.3914 or send an email to mgoodale@morrisseygoodale.com.
50 in 50: Idaho
50 states in 50 weeks: U.S. states economic and infrastructure highlights.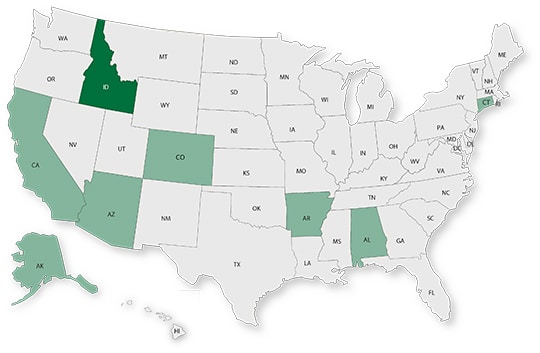 Key Economic Indicators
GDP: $77.5 billion
GDP 5-year compounded annual growth rate (CAGR) (2017-2021): 3.7% (U.S: 1.6%)
GDP per capita: $40,782 (U.S.: $58,154)
Population: 1.9 million
Population 5-year CAGR (2017-2021): 2.5% (U.S.: 0.5%)
Unemployment: 2.8% (U.S.: 3.9%)
Economic health ranking: #1 out of 50
Fiscal health ranking: #8 out of 50
Overall tax climate ranking: #20 out of 50
Key Sectors and Metro Areas
Top five industry sectors by 2021 GDP:
Sector
GDP ($ billions)
% of total GDP
Real estate and rental and leasing
$9.8
12.7%
Manufacturing
$9.0
11.6%
State and local
$6.7
8.7%
Retail trade
$6.7
8.7%
Health care and social assistance
$6.5
8.3%
Top three industry sectors by GDP 5-year CAGR (2017-2021):
Sector
GDP 5-year CAGR
Management of companies and enterprises
13.6%
Professional, scientific, and technical services
8.6%
Finance and insurance
7.2%
Top three metro areas by GDP:
Boise City
Idaho Falls
Coeur d'Alene
Top three areas by population 5-year CAGR (2016-2020):
Coeur d'Alene
Boise City
Idaho Falls
Infrastructure Highlights
Infrastructure: ASCE Infrastructure Grade (2018): C-
Idaho will receive upwards of $3 billion in infrastructure funds from the Infrastructure Investment and Jobs Act (IIJA), which will help the state address critical water, roads, bridges, and school infrastructure issues. Idaho is one of the states with the least percentage of bridges in good condition although it has made progress in recent years as more drivers take to the roads. The state recently signed a bill approving $130 million in funds, primarily from the American Rescue Plan Act (ARPA), directed to the state's Department of Water Resources. Additionally, funds from the IIJA will help tackle the maintenance backlog for drinking water and wastewater plants challenged to meet federal standards. The IIJA will make the following funds available to Idaho over the next five years (additional funds may be deployed as federal grants get awarded to states):
Funds
Improvement Area
$2.0 billion
Roads and highways
$355 million
Water infrastructure
$225 million
Bridges replacement and repair
$192 billion
Public transportation
$100 million
Broadband (minimum allocation)
$86 million
Airports
$30 million
Electric vehicle (EV) charging network
$24 million
Wildfires protection
$13 million
Cyberattacks protection
Construction spending (Value of Construction Put in Place – CPiP):
Private Nonresidential 2020 CPiP: $1.6 billion; 2.9% 5-year CAGR (2016-2020), above overall U.S. CAGR of 2.0%
State & Local 2020 CPiP: $1.3 billion; 7.9% 5-year CAGR (2016-2020), above overall U.S. CAGR of 4.8%
AE Industry
ENR 500 firm headquarters (2021): 2
M&A activity since 2018:
12 deals with buyers from Idaho
8 deals with sellers from Idaho
For customized market research, contact Rafael Barbosa at rbarbosa@morrisseygoodale.com or 972.266.4955. Connect with him on LinkedIn.
Subscribe to our Newsletters
Stay up-to-date in real-time.