Word on the street > Issue 96
Word on the Street: Issue 96
Weekly real-time market and industry intelligence from Morrissey Goodale firm leaders.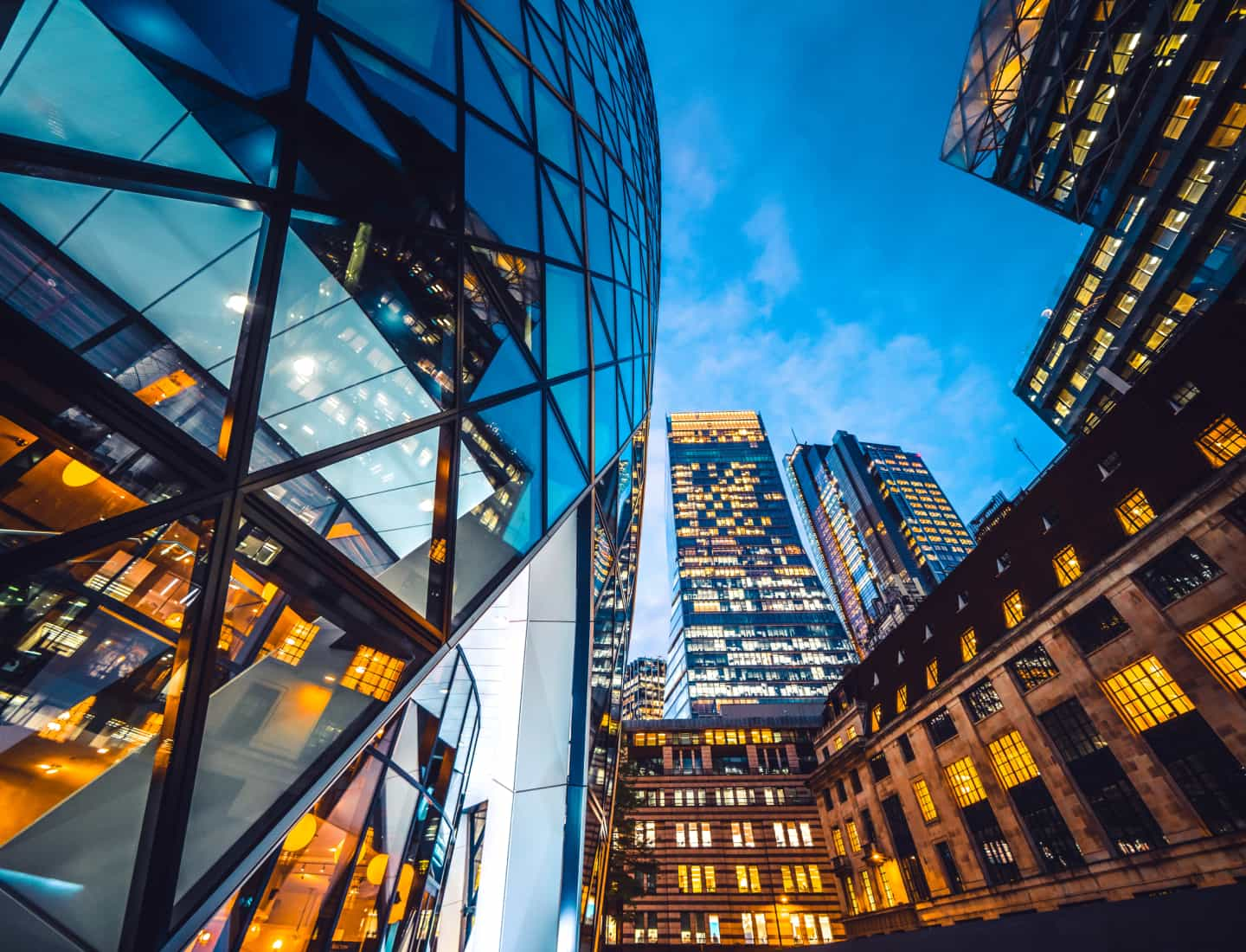 Use These Seven "Don'ts" To Get Your Best Deal
If you're like every other CEO in this industry right now, you're being inundated with approaches to buy your firm. More than a few CEOs (and their boards) have moved from a pre-pandemic position of "We will never sell!" to "Hmmm…maybe selling or outside investment could be a very good thing for us." It's a seller's market like never before, and there's no more than another four years left in it. If you're one of those CEOs who has been assigned to open discussions with a suitor, here are some tips on what NOT to do, so that you can get the best deal for your shareholders.
Don't do anything without an NDA: Priority #1 at the start of any M&A exploration is to protect your firm's brand and proprietary information. Until you have a signed non-disclosure agreement (NDA) in place, do not advance discussions and do not share anything written with any suitors. The NDA provides the ground rules and legal context for all future discussions and information exchanged. (Many suitors will try an "Aww shucks, we're just talking here" initial approach to glean information. Don't fall for it. You need to take Michael Corleone's advice "It's not personal, Sonny. It's strictly business." Get the NDA in place first. And make sure it covers the fact that the discussions are even taking place—in addition to any content shared or exchanged.) If the suitor won't agree to this, then cease all discussions because they are not a quality buyer.
Don't get emotional: Don't fall in love with the first suitor. Don't make your decision based on the "charisma" of the suitor's CEO. Don't delude yourself that "it's a perfect cultural fit!" after two meetings (First, it's never a perfect cultural fit, and second, you can't figure out the cultural fit by just meeting with a leadership team). It's like your college-going child choosing a school based on a single visit to campus—makes no sense (for them or for your pocketbook). Save your emotion and passion for making the integration of both firms successful. Be dispassionate in your deal-making.
Don't take the suitor's word for anything: Get everything in writing. If they say they are having a great year, get them to send you their financial statements. If they rave about their "best in class" bonus plan, get the details. If there's information that isn't available in writing, then get it verified by a third party. What do I mean? If the suitor represents that they do a fabulous job at integrating firms, then get them to put you in touch with CEOs of firms that they have acquired. And don't just talk with the names that they give you first (those will be the integrations that went well). Ask to speak with the CEOs of other firms they've acquired, too (their response to this request will be telling).
Don't accept the first offer: It's NEVER the best one. Negotiate, negotiate, negotiate. That is all.
Don't let them speak to stakeholders without a signed LOI: Buyers will always want to talk with your "next generation" or "take a look behind the curtain." They will want to talk with clients to "just check that you're as good as your reputation." One, or in some cases, both of these requests are reasonable. However, you don't give them this level of access until they have put in writing the terms of the deal that floats your boat in a letter of intent (LOI).
Don't assume the buyer's accountant knows what they're doing: Every acquisition that involves a financial sponsor (private equity or family office) involves a Quality of Earnings (QoE) assessment. This must be completed to satisfy their lender's criteria for the transaction. If the QoE doesn't sync with the financials you've represented, then the buyer will either try to re-trade the deal (and this never gets re-traded UP to your advantage) or walk away from it. The financial sponsor will bring in a national accounting firm to run the QoE. The problem is that these big accounting firms frequently assign junior folks with no AE or environmental industry experience to run the QoE assessment. These junior staff don't know how to analyze project-driven businesses, and they frequently flat out get the earnings analysis wrong. This can cause a huge amount of heartburn and wasted time and effort at a critical part of a transaction. At a time when you and the suitor should be figuring out integration, you may find yourself instead going on a hugely problematic detour that can damage relations between seller and buyer and possibly kill the deal. Make sure the buyer's QoE team knows what they are doing.
Don't think it's done until it's done: I had a buyer pull a deal the day before the seller's leadership was to announce it to their internal staff (30 days before closing). The hotel room had been booked. The champagne was chilling. The speeches had been written. It was…awkward. I've seen deals get killed on the five-yard line because of missed projections. It's not unusual at the 11th hour for skeletons to fall out of closets that the seller didn't even know existed, resulting in the rug being pulled from under a deal. I liken due diligence to reentry from space. It's 60 days of non-stop turbulence and buffeting. You're praying that the heatshield stays on. And you only know it's over when you splash down safely. It's the same with getting your best deal done—you only know it's done when the money is wired to your team's accounts. (Which is always a curious anti-climax.)
Congratulations to our client GRAEF (Milwaukee, WI) (ENR #366): Last week they announced the acquisition of coastal and civil engineering firm Erickson Consulting Engineers (ECE) (Sarasota, FL). The acquisition also includes ownership of ECE's partner company, Coastal Design and Engineering, a civil, coastal, and environmental firm located in Turks and Caicos Islands. On a related note, Turks and Caicos is an excellent venue for strategic planning meetings from November through February! We feel privileged that the leadership team at GRAEF chose us to help them with this important growth initiative.
Pace of industry consolidation humming along at a ferocious clip: Industry M&A is up 45% over the past 12 months. This week saw the announcement of nine new transactions in FL, AZ, IL, CA, MA, CO, and CT.
M&A activity at record levels: If you're thinking there seems to be a lot of M&A activity this year, you're right! Here are the 14 transactions announced since the beginning of the year that Morrissey Goodale's M&A team has helped make happen. If you're interested in how we can assist you sell your firm, email Vice President Brendon Cussio at bcussio@morrisseygoodale.com. Or, if you're interested in growing through acquisition, contact Vice President Jon Escobar at jescobar@morrisseygoodale.com.
Questions? Insights? What "Don'ts" have you used to achieve the optimal deal in M&A negotiations? Email Mick Morrissey at mmorrissey@morrisseygoodale.com or text him at 508.380.1868.
5 Timely Pieces Of Advice
It used to be that big AE industry disruptors would mark the time. Now it feels like one rolls through every few months. As a result, we get daily calls from AE principals seeking advice on a wide range of topics, including what markets to pursue, how to handle sky-high salary demands, whether now is the time to sell, and what to have for lunch (I'm not kidding).

I got to thinking that maybe I could preempt a few calls if I share some advice on dealing with the here and now. Here goes:
1. Be selective, not snobby
Most AE firms today have more work than they can adequately staff. So, when you get calls from those potential clients that don't have the biggest, most exciting projects to offer, you might be inclined to pass. And that's ok. Overextending your firm doesn't do anyone any good. Just remember that these folks have to get things done, too, and they are looking to you for help. So, if you decide to decline the request, make sure your response is in line with your firm's brand. You don't want to be associated with bad vibes—they tend to spread.
2. Initiate
Being an initiator takes guts. You'll get things wrong sometimes, and the second-guessers will only be too happy to say they told you so. But initiators are few and far between. And because of that, they are extremely valuable. Be an initiator—and seek them out and encourage them, too. With massive change happening so quickly now, initiators are the ones who will keep your company alive and kicking.
3. Make developing people your #1 priority
As it gets harder to find and retain employees, I'm seeing more and more principal-level folks getting waist deep in the weeds. And while they complain about it, they actually seem to kind of like it. It's safe to them, and they feel like they are doing yeoman work. But they are only exacerbating the staffing crunch. Younger talent crave opportunity and direction (not directions), and they have plenty of alternatives. So, if you are gobbling up every bit of work you can get your hands on, take a deep breath and delegate before you don't have anyone left to delegate to.
4. Use "and" instead of "but"
With massive and rapid change almost becoming the norm, you need to generate good ideas for your firm, and fast. Now is not the time to play "devil's advocate". That's easy, and can be quite annoying, to boot. A couple of weeks ago, I did a quick experiment with two groups of engineers. The challenge was to collaboratively come up with a vacation destination. The rules were simple. In one group, a person would start the discussion by making a statement. The next person in the group would continue the dialogue by making another statement starting with the word "but". The second group followed the same pattern, except they started each of their statements with the word "and". The group that used the word "but" barely got out of their driveway. The group that used the word "and" ended up in the Maldives.
5. Pare down your leadership teams
When I visit clients to facilitate strategy meetings, I often feel like Little Red Riding Hood. "My, Grandma, what big leadership teams you have…" In over-sized leadership groups, all too often the mindset is personal agenda preservation versus achieving a common objective for the firm. Members of the team know that with so many people in the room, their chances to be heard will be limited, so they advocate instead of challenging the status quo, and the meetings go nowhere fast. Leadership teams should range between 3 and 12 people, although anything over 8 or 9 tends to get cumbersome, and communication becomes a real problem.
For more advice on how to successfully lead your AE firm in these special times, call Mark Goodale at 508.254.3914 or send an email to mgoodale@morrisseygoodale.com.
50 in 50: Colorado
50 states in 50 weeks: U.S. states economic and infrastructure highlights.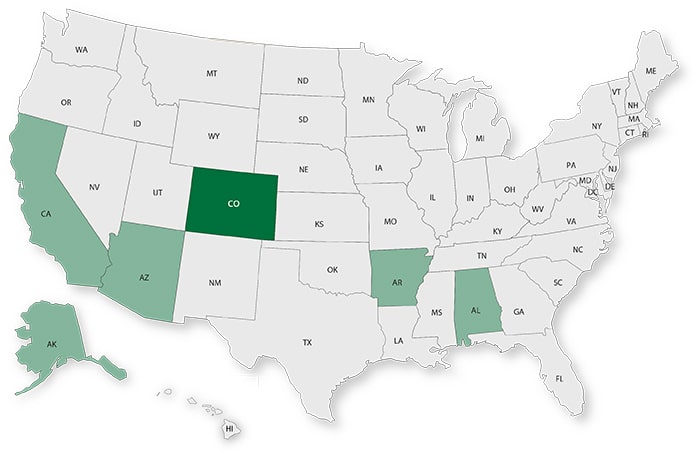 Key Economic Indicators
GDP: $363.5 billion
GDP 5-year compounded annual growth rate (CAGR) (2017-2021): 2.5% (U.S: 1.6%)
GDP per capita: $62,547 (U.S.: $58,154)
Population: 5.8 million
Population 5-year CAGR (2017-2021): 0.9% (U.S.: 0.5%)
Unemployment: 4.1% (U.S.: 3.9%)
Economic health ranking: #26 out of 50
Fiscal health ranking: #15 out of 50
Overall tax climate ranking: #21 out of 50
Key Sectors and Metro Areas
Top five industry sectors by 2021 GDP:
Sector
GDP ($ billions)
% of total GDP
Real estate and rental and leasing
$49.4
13.6%
Professional, scientific, and technical services
$40.8
11.2%
Information
$28.9
7.9%
State and local government
$27.2
7.5%
Manufacturing
$25.1
6.9%
Top three industry sectors by GDP 5-year CAGR (2017-2021):
Sector
GDP 5-year CAGR
Information
9.3%
Professional, scientific, and technical services
6.4%
Management of companies and enterprises
6.4%
Top three metro areas by GDP:
Denver-Aurora-Lakewood
Colorado Springs
Boulder
Top three areas by population 5-year CAGR (2016-2020):
Greeley
Fort Collins
Colorado Springs
Infrastructure Highlights
Infrastructure: ASCE Infrastructure Grade (2020): C-
In Colorado, according to the ASCE, the infrastructure for schools and levees are considered poor or at risk. The state's water & wastewater as well as transit systems are deemed to be less than adequate. Although in better condition than the national average, Colorado's roads are difficult and costly to maintain due to elevation changes and investment is needed to manage increased congestion. To deal with these and other issues, the Centennial State will receive at least $6 billion from the IIJA over the next five years, which will be allocated according to the table below (additional funds may be deployed as federal grants get awarded to states):
Funds
Improvement Area
$3.7 billion
Roads and highways
$916 million
Public transportation
$688 million
Water infrastructure
$432 million
Airports
$225 million
Bridges replacement and repair
$100 million
Broadband
$57 million
Electric vehicle (EV) charging network
$35 million
Wildfires protection
$16 million
Cyberattacks protection
Construction spending (Value of Construction Put in Place – CPiP):
Private Nonresidential 2020 CPiP: $6.6 billion; -1.8% 5-year CAGR (2016-2020), below overall U.S. CAGR of 2.0%
State & Local 2020 CPiP: $6.8 billion; 6.1% 5-year CAGR (2016-2020), above overall U.S. CAGR of 4.8%
AE Industry
ENR 500 firm headquarters (2021): 8
M&A activity since 2018:
29 deals with CO buyers
51 deals with CO sellers
For customized market research, contact Rafael Barbosa at rbarbosa@morrisseygoodale.com or 972.266.4955. Connect with him on LinkedIn.
Subscribe to our Newsletters
Stay up-to-date in real-time.