Word on the street > Issue 94
Word on the Street: Issue 94
Weekly real-time market and industry intelligence from Morrissey Goodale firm leaders.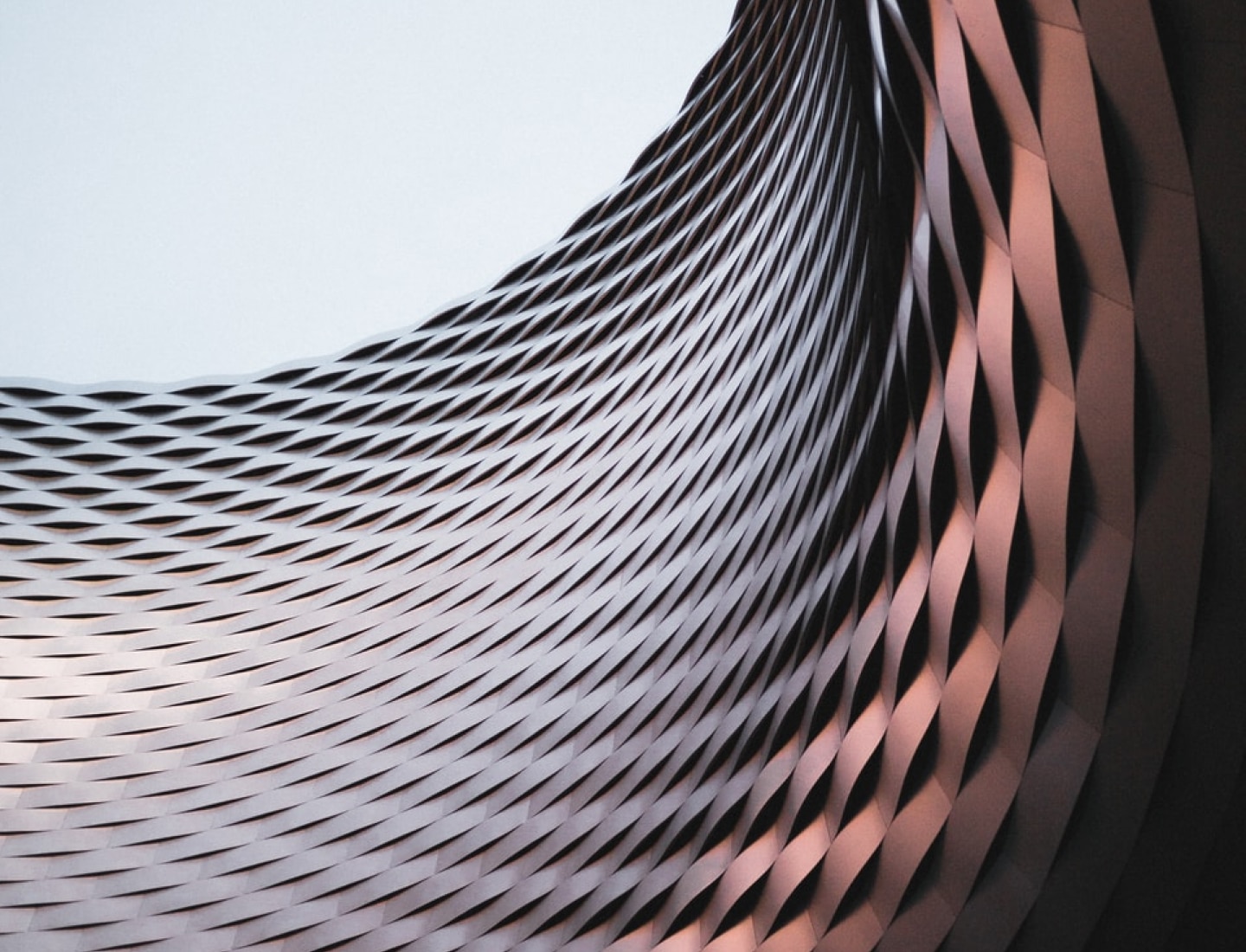 Heady Days For The Industry — But Storm Clouds Gather In The East
Last month, there was a flurry of quarterly earnings reports from prominent publicly traded AE and environmental firms. The results added to what we already knew—that 2021 was yet another remarkable year of expansion and profitability for the industry. The CEOs of these leading firms reported on record fiscal years and robust fourth quarters and expressed optimism about the prospects for 2022 and beyond. However, it's doubtful any of these forecasts had a land war in Europe factored in.
Here are some of the highlights from the quarterly earnings reports of these industry-leading firms. And here are also some early takes on how the first- and second-order effects of war in Ukraine could impact the industry in 2022.
It's called the Sunshine State for a reason: Last Monday, Dickerson Wright, CEO of NV5 (Hollywood, FL) (ENR #27), reported that the firm "delivered another record year of revenues and profitability in 2021, including significant growth in net income, adjusted EBITDA (Year-over-Year (YoY) increase of 26%), adjusted EBITDA margins, and earnings per share (EPS) ($3.22 compared to $1.65 in 2020)." He saw the firm entering 2022 "well-positioned to capture growing client investments in infrastructure, utility reliability and safety, water and natural resources, and clean energy." NV5 completed eight acquisitions in 2021 that expanded its marine geospatial offering, strengthened its energy efficiency and clean energy businesses, grew its environmental transactions services, and allowed it to enter the high-growth data center market in the Middle East and Asia.
Environmental markets are humming: Last Monday also saw Montrose Environmental (Little Rock, AR) report its fourth-quarter and full-year 2021 results including record full-year revenue (YoY increase of 65%), organic growth, earnings (adjusted EBITDA increased 42.5% YoY), and cash flow. The firm made six acquisitions in 2021 funded almost entirely by operating cash flows. Per President and CEO, Vijay Manthripragada, "[2021]… ended up being a record-breaking year for Montrose with lots of continued positive momentum into 2022." He added, "We are arguably more optimistic than we were before, and our longer-term outlook has not changed."
Positivity from north of the border: Earlier last month, Stantec (Edmonton, Canada) (ENR #10) reported record earnings for 2021. Adjusted EBITDA from continuing operations was CAN$573.8 million, increasing as a percentage of net revenue by 10 basis points to a record 15.8%. Stantec made six acquisitions in 2021, expanding the firm's presence in environmental services and energy transition. The firm reported record contract backlog of $5.1 billion—a 17.3% increase YoY. It's not surprising management was bullish on 2022. Per Gord Johnston, president and CEO, "Looking forward, we see a strong multi-year cycle ahead for the industry which will support expansion of our record 2021 adjusted EBITDA margin and earnings."
A view from (very, very close to) the top: February also saw industry icon AECOM (Dallas, TX) (ENR #2) release its fiscal year 2022 first-quarter results. Management reported a fourth consecutive quarter of positive organic net service revenue growth, consistent with expectations, and an increase in adjusted EBITDA of 10%. Backlog grew 5%, reflecting market-share gains and execution on strategic priorities. Per CEO Troy Rudd, "Our strong first-quarter results exceeded our expectations on every key metric, which supports our confidence in raising our full-year adjusted EPS guidance." Lara Poloni, the firm's President, said, "Importantly, this momentum is before the expected benefits from the bipartisan infrastructure law in the U.S."
The hits keep comin': Tetra Tech (Pasadena, CA) (ENR #4) announced its first-quarter results at the beginning of February, and there was plenty of good news to report, such as: Revenue of $859 million, up 12% YoY; net revenue of $679 million, up 12% YoY; EPS of $1.25, up 30% YoY; adjusted EPS of $1.19, up 24% YoY; and cash flow from operations of $82 million, up 148% YoY. The firm achieved record first-quarter results in revenue, net revenue, earnings, cash flow, and backlog. Indeed, backlog at the end of the quarter was $3.45 billion, up 8% YoY. Per Chairman and CEO Dan Batrack, "Given the strength of our performance, as well as achieving a record high first-quarter backlog, we are increasing our guidance outlook for both net revenue and EPS for fiscal 2022."
Cybersecurity moves to center stage: Last month, Parsons Corporation (Centreville, VA) (ENR #11) announced its financial results for the fourth-quarter and year ended December 31, 2021. All metrics were at or above full-year 2021 guidance mid-point ranges. Total backlog stood at $8.3 billion, a 3% YoY increase. Per President & CEO Carey Smith, "We had a strong finish to the year and achieved our fourth-quarter and full-year 2021 objectives." Smith went on, "Geopolitical tensions are escalating, and our Federal Solutions business is supporting our customers in critical areas of national security including cyber, space, missile defense, and C5ISR." Of note, BlackHorse Solutions (Herndon, VA), a company Parsons acquired in the third-quarter of 2021, was awarded expanded scope on a single-award contract that the company expects to have an approximate value of $100 million. This award includes customers from the Department of Defense, intelligence community, and civilian organizations that span cybersecurity, electronic warfare, technical operations, readiness, and analytics. For a deeper dive on cybersecurity, see Mark Goodale's article in this week's Word on the Street.
Eurovision: And finally last month, global player Arcadis (Amsterdam, Netherlands) reported that in 2021 the firm saw organic net revenue growth of 3.5% to €2.6 billion, improvement in operating EBITA margin to 9.6%, organic backlog growth YoY of 5.1%, and record backlog of €2.2 billion. As they say in the Netherlands, "Alles is goed!"
What could possibly go wrong? The results of the most recent industry business sentiment surveys by the AIA and the ACEC Research Institute showed firm leaders to be overwhelmingly positive about the outlook for their firms in 2022. However, if the last two years have taught us anything, it's that volatility on a massive scale is the order of the decade. Heading into 2020, no AE or environmental firm had a strategic plan with a scenario titled "Global pandemic immediately followed by a land war in Europe with never-before seen business and financial sanctions." They may have forecasted or prepared for one of these, but definitely not both. (To all my strategic planning clients, I'm sorry I was not cynical enough about the world to model such a scenario for you.) The terrible events in Europe will have impacts on the domestic AE and environmental industry.
First-order effects: The unprecedented financial and economic sanctions being imposed on Russia and its client nations will impact business operations for designers that do business with these countries. The number of U.S. firms doing business in Russia, Ukraine, and Belarus is relatively small – less than 50 according to ENR. This is because the market for complex infrastructure projects or high-end residential, corporate, cultural or mixed-use developments in Russia and Eastern Europe has traditionally been owned by European-based designers and engineering firms. So the exposure of the U.S. industry is minimal and limited to the largest engineering/environmental firms and iconic architectural designers. These firms will of course have to cease operations in Ukraine. They will also either see their work in Russia and Belarus shut down due to sanctions or they will choose to stop working in both countries (as many European designers have already done). Either way there will be direct economic effects on these firms. Depending on how far-reaching the sanctions are, developments and projects tied to Russian funding or for certain Russian individuals here in the U.S. may be stopped or paused impacting smaller, domestic designers.
Second-order effects: With the price of oil rising fast, U.S. producers will step up production domestically. This will create opportunities for AE firms serving the oil and gas sector. Larger firms serving federal military agencies will see increased demand for services. The relative security, transparency, and reliability of U.S. markets for investors and for AE firms to do business will be reaffirmed. This will spur more acquisitions of U.S. AE and environmental firms by overseas buyers eager to invest their capital in the North American market and build a business here.
Pace of industry consolidation continues to increase: Industry M&A is now up a stunning 46% over the past 12 months. This week saw seven new AE and environmental transactions announced—three in California alone. As of today, Florida has seen the most consolidation in 2022 with 13 transactions. Second is California with 11, and third is Texas with 9.
Consolidation nation? If you're thinking there seems to be a lot of M&A activity this year, you're right! Here are the 12 transactions announced since the beginning of the year that the Morrissey Goodale M&A team has helped make happen. If you're interested in how we can assist you in selling your firm, email Vice President Brendon Cussio at [email protected]. Or, if you're interested in our buy-side services, contact Vice President Jon Escobar at [email protected]</strong.
Questions? Insights? How will events in Eastern Europe impact the AE industry in 2022? Email Mick Morrissey at [email protected] or call him at 508.380.1868.
Spotlight: Bracing For Looming Cyberattacks
As Russia's invasion of Ukraine continues and the West ratchets up sanctions in response, what had been a conflict between the two on diplomatic and economic fronts may soon play out in cyberspace, where Russia has shown the ability to cause significant damage.
I caught up with Dave Neitz, CIO of CDM Smith, to get his take on the situation and how it could impact AE firms as well as their clients.

: It seems like it's only a matter of time before Russia unleashes a volley of large-scale cyberattacks on the West. How is this threat different compared to what we already deal with on a daily basis, and how real is the threat?
DAVE: It's of a different scale, and the intent behind it is different. That means you have to look at it differently. A nation state trying to get around sanctions using ransomware is one thing. But this is not about monetary gain. It's about taking down an economy. It's economic warfare carried out in cyberspace. It's a different threat vector and the likelihood that it could happen has changed dramatically in the last couple of weeks.
: What do you expect to be targeted?
DAVE: Banks are an important part of the economic engine and are a prime attack vector. In addition, most companies have moved to the cloud and that is another attractive attack vector. Some companies have on premise technology assets, but it's a small percentage of their critical technology infrastructure. The other part of it is to inflict pain on the critical infrastructure. Water/wastewater, power, and so forth. That's the other target for disrupting commerce and affecting operations. The cloud has many benefits, but it has some elements of risk, even though cloud providers are able to deal with the risk better than we can individually.

: What about individual AE firms? Are they at greater risk?
DAVE: Not necessarily in the way you might be thinking. Hackers will attack the big targets. I am sure AE industry vendors, like Autodesk and Bentley, are on high alert. Hackers will zero in on what they know are the common targets that will have the biggest impact. And those are generally higher-value targets than individual firms.
: So how do you prepare for something like this?
DAVE: This is a timely discussion. I just met with my leadership team to step back and look at our scenario planning. We had previously reviewed our various risk profiles, but it's time to pay them another visit. Something that may have previously been dismissed as high-impact but low probability may still be high-impact, but the likelihood may have ratcheted up because of what's been going on overseas, and that may force us to rethink our approach and our investments. First, think about what moves you can make and what is actually prudent to do. You could spend a lot of money and still not mitigate risk.

: When you revisit your risk profiles, where do you focus?
DAVE: We focus on what gives us more resiliency, not necessarily what gives us more protection. We look at whether we need more redundancy in two ways. Geographic redundancy with current providers and provider redundancy. We are checking our geographic redundancy to see if we have enough separation. Maybe a cyberattack just took Amazon down on the East Coast, but they are still up and running in another geography. As for provider redundancy, you've got Amazon, Google, and Microsoft, for example. Lets say I'm running something in Amazon when it gets attacked and goes down. Do I have the ability to access Microsoft to run what I was running? We don't know which providers will be resilient and which ones won't, but if we hedge our bets, we'll have a better chance of accessing what we need to more quickly. You want enough redundancy to bring up critical components. It's not necessarily a hot backup, but you will at least have an ability to recover critical data.

: You mentioned you look at redundancy in various ways. Talk more about that.
DAVE: Beyond provider and geographic redundancy, you need to look at network redundancy. Fortunately, we have eight network performance hubs located around the globe and we have a software defined network, so we can stitch to any one of these performance hubs to remain operational. Performance will be impacted, but we can continue to do business.

: How will CDM Smith help municipalities and other clients that manage critical infrastructure deal with the cyber threats that very soon might be coming down the pike?
DAVE: Cities and towns are in various stages of maturity. It's not a one-size-fits-all solution. It's case-by-case. Trinnex, our digital platform, has an understanding of these clients and the software to help them manage their assets and address cyber security. Cyber security has to be looked at holistically. It involves the design perspective and other physical aspects that need to be considered when developing true resiliency. You need to know the weak points of the overall system. It's not just a software issue.

: How do you think these evolving threats will shape the future?
DAVE: Microgrids are an important part of resiliency. We may see more of that. Instead of one juicy target, infrastructure elements are dispersed, and it becomes harder to inflict wide-spread damage. Attacks don't bring the whole system down. Using emerging technology to achieve this state will be key to surviving large-scale cyberattacks in the future.
For more on cyber security, call Mark Goodale at 508.254.3914 or send an email to [email protected].
50 in 50: Arkansas
50 states in 50 weeks: U.S. states economic and infrastructure highlights.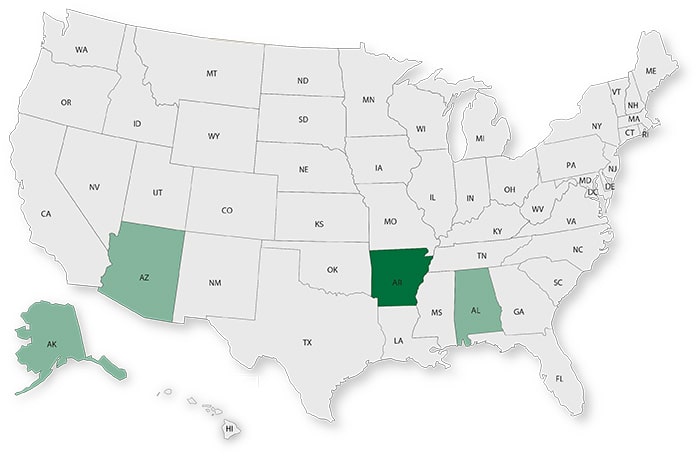 Key Economic Indicators
GDP: $120.2 billion
GDP 5-year compounded annual growth rate (CAGR) (2017-2021): 1.4% (U.S: 1.6%)
GDP per capita: $39,720 (U.S.: $58,154)
Population: 3.0 million
Population 5-year CAGR (2017-2021): 0.2% (U.S.: 0.5%)
Unemployment: 3.1% (U.S.: 3.9%)
Economic health ranking: #19 out of 50
Fiscal health ranking: #20 out 50
Overall tax climate ranking: #45 out of 50
Key Sectors and Metro Areas
Top five industry sectors by 2021 GDP:
Sector
GDP ($ billions)
% of total GDP
Manufacturing
$18.6
15.5%
Real estate and rental and leasing
$12.2
10.2%
State and local
$11.3
9.4%
Health care
$10.1
8.4%
Wholesale trade
$9.4
7.8%
Top three industry sectors by GDP 5-year CAGR (2017-2021):
Sector
GDP 5-year CAGR
Management of companies and enterprises
7.3%
Finance and insurance
5.1%
Administrative and waste management services
7.0%
Top three metro areas by GDP:
Little Rock-North Little Rock-Conway
Fayetteville-Springdale-Rogers
Fort Smith
Top three areas by population 5-year CAGR (2016-2020):
Fayetteville-Springdale-Rogers
Jonesboro
Little Rock-North Little Rock-Conway
Infrastructure Highlights
Infrastructure: Arkansas will receive almost $5 billion in infrastructure funds from the Infrastructure Investment and Jobs Act (IIJA), which will help the state improve highways, bridges, and water infrastructure.
The Natural State is below the national average in terms of vehicle operating costs per motorist and is one of the states with the least percentage of roads in good condition. Arkansas has a high number of bridges (12,902) and 4.9% of them are rated structurally deficient. Additionally, Arkansas is among the states with the most financial needs for investment in drinking water infrastructure, estimated at $7.4 billion. The IIJA will make the following funds available to Arkansas over the next five years:
Funds
Improvement Area
$3.6 billion
Roads and highways
$528 million
Clean drinking water
$278 million
Bridge replacement and repair
$246 million
Public transportation
$117 million
Airports
$100 million
Broadband
$54 million
Expansion of an electric vehicle (EV) charging network
$23 million
Wildfire protection
$16 million
Cyberattack protection
Construction spending (Value of Construction Put in Place – CPiP):
Private Nonresidential CPiP: $2.6 billion; 3.4% 5-year CAGR (2016-2020), above overall U.S. CAGR of 2%
State & Local CPiP: $2.8 billion in 2020; 0.2% 5-year CAGR (2016-2020), below overall U.S. CAGR of 4.8%
AE Industry
ENR 500 firm headquarters (2021): 1
M&A activity since 2018:
7 deals with AR buyers
8 deals with AR sellers
For customized market research, contact Rafael Barbosa at [email protected] or 972.266.4955. Connect with him on LinkedIn.
Subscribe to our Newsletters
Stay up-to-date in real-time.