Word on the street > All Gas, No Brakes, and Big, Big Raises
Word on the Street: Issue 134
Weekly real-time market and industry intelligence from Morrissey Goodale firm leaders.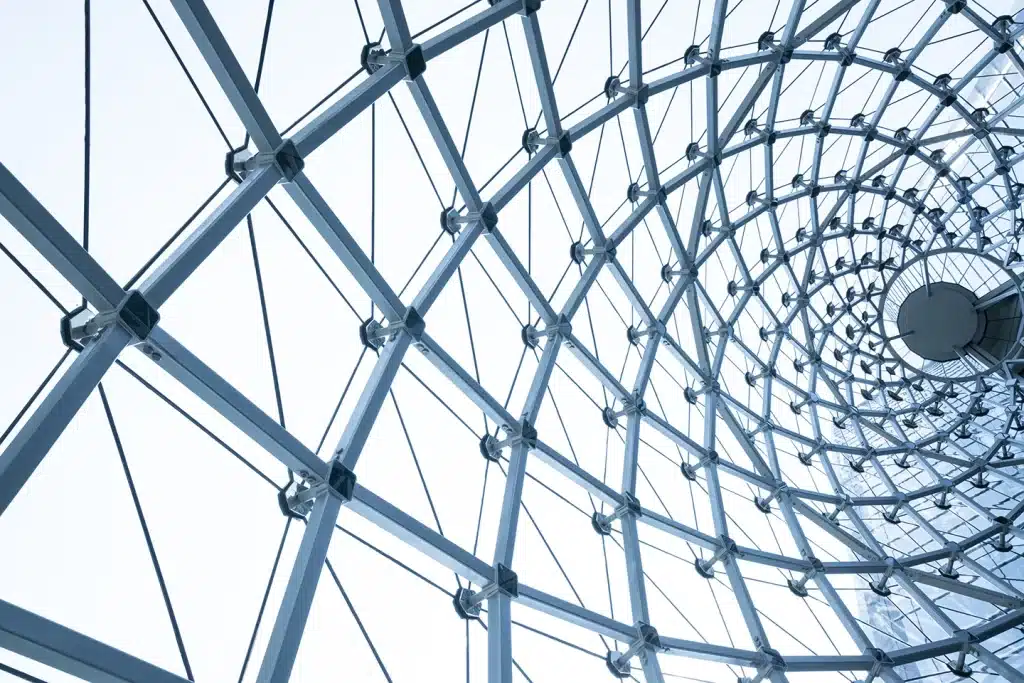 All Gas, No Brakes, and Big, Big Raises
"Pedal to the metal" is the sentiment of one of the CEOs interviewed in Mark G.'s article below. And it's a prevailing view among many leaders in the industry—with 73% of the attendees of our upcoming Southeast M&A, Strategy, and Innovation Symposium in Miami this March planning for an even better 2023 then their record-setting 2022. (However, if you're a designer with exposure in the tech sector, you're likely going to spend a lot of this year scrambling as clients shut down capital projects across the country. What goes up must come down and all that … )
But there's one big speed bump ahead: Staffing. It's a huge challenge for every CEO and CHRO this year—8 in 10 of the executives attending the Southeast Symposium place it as their top issue to address in 2023. (And that's one reason why all of the symposium presentations and panels will feature discussions on what's working and what's not in terms of recruiting [Can you say "acqui-hires"?] and retention.)
Money talks: In December 2021, Word on the Street covered the The Year of the Big Raise and discussed how firms were throwing out their pre-pandemic compensation playbooks with annual raises of 1% to 3% and replacing them with something much, much more aggressive. And indeed, that's what played out into 2022. More firms showered a greater number of their employees with bigger raises, more frequently (often quarterly) than ever before. And along with those record raises firms distributed record bonuses last year. When it came to making bank, last year was a banner one for architects, engineers, surveyors, planners, and environmental scientists. Or as one CEO said to me, "Toto (he calls me Toto, yeah), I've a feeling we're not in Kansas anymore."
2023 says, "Hold my beer": Conversations with clients and buyers and sellers suggest that raises and bonuses in 2023 could move even further into uncharted territory. We're hearing of firmwide raise budgets rising from 5% up to … wait for it … the mid-double digits. "Crazy!" you say? "Unsustainable," you laugh. Maybe. But the fact is the stakes are now much, much higher for many firms. They are looking at backlogs that dwarf what they've experienced in the past. They are realizing a step-function change in their business models. Where pre-pandemic they had a year of backlog, now they have three. Which is great, except the additional two years of work needs to be compressed into one year of production. And there's still no slowdown in sight for many. So, they cannot afford to lose people. And so, they are prepared to "out-reward," "out-raise," and "out-bonus" their competition—large and small—to acquire and retain the talent to keep the good times rolling. With not enough talent coming into the market, the only way this pressure dissipates is if there is a big and bad recession that hits all sectors. And that is looking less and less likely. And besides, who wants to be the person who's rooting for a recession?
It takes a village: We want to hear from you, Word on the Street readers, about what you're all anticipating for raises and bonuses this year. Take this quick, confidential, and anonymous survey. We'll slice and dice the data to organize anticipated raises and bonuses by firm size and type. We'll share the results at the end of January to provide you with a valuable reference point to help you navigate 2023.
2023 Raises and Bonuses Survey
Questions or comments, email or call Mick Morrissey at [email protected] or 508.380.1868.
2023 Is Full Steam Ahead—For Now
We're at that time in January when we have largely stopped wishing each other a Happy New Year, our resolutions have been either partially or fully abandoned, and we're locked into making 2023 another record year for our firms.
Last week, I connected with the CEOs of three successful industry firms to get their takes on what 2023 has in store for their organizations. For now, at least, it's still full steam ahead. Here's what they had to say:


Bill Inman
President & CEO
Hitchcock Design Group
www.hitchcockdesigngroup.com
"All gas, no brakes is our philosophy in 2023. But admittedly, it is a confusing set of indicators right now. I haven't experienced it before. As owners, we have been through the Great Recession, and we had some scars from it. But what we see now is different—persistent interest rates and inflation, labor shortages, costs of adding staff going through the roof with recruiters, and insatiable demand from our clients. You see what's on TV, but then you see your backlog.
In my business, if I can see four months out, I'm fat and happy. Four months of current backlog is what I've seen for the last 35 years, and it's always been good enough. Now our current backlog is 14 months. I have never experienced that before in my career.
We are kind of just floating with the industry and making good decisions as we go. Our revenue grew 20% last year despite the labor pool shortage. About 20% of my time shifted from business development to attracting people into the firm and existing people into ownership.
In any case, we had to prep for growth by making sure our project management tools and intranet were propped up, and our systems were strong. We smoothed out onboarding, and we got productive with new hires more quickly. We will add another 10 or so staff and will be at least 55 employees at the end of 2023. That's been our trajectory for the last few years. On the revenue and profitability side, our sales increased 40% and revenue went up 20% in 2021. It was a record year for us, yet we blew that out of the water in 2022. Our profitability was up 45% last year.
Burnout was a real threat, but we still managed to keep voluntary turnover to zero. In fact, we haven't had anyone voluntarily leave our company in the last five years. We find that people leave because of their supervisors, so we trained our supervisors to be good managers. We treat staff well, too. We pay at the top of the market.
Despite the talk of a recession, we are not going to change our approach. We intend to be good businesspeople, stay conservative, set achievable goals, and then hit it out of the park. That's our cycle. But it certainly helps that public and institutional markets are through the roof right now. On the private developer side, projects keep going. There's nothing going on hold. That said, we are not growing for growth's sake. We are very picky about how we do it. Our goal is stability, profitability, and growth—in that order. That's what we value and will continue to value.
We're having fun. We like our business and our culture. We are making money and doing a lot of interesting work, and we are very diversified in our people and our portfolio. As a result of all that, we think we'll end 2023 with the highest revenue we've had in our 44 years in business."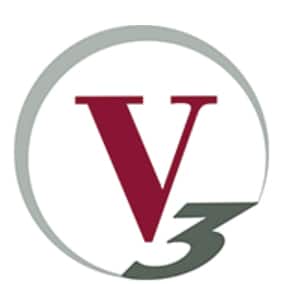 Lou Gallucci
President & CEO
V3
www.v3co.com
"We're well-diversified across different markets and have added geographic regions, and that has improved our outlook for 2023. We think while there will be a downturn in residential—and it's actually already happening and impacting our business—it's not the majority of our business. We can sustain a percentage of a downturn in that percentage of our work.
Our commercial development is pretty heavily into industrial and logistics, and there won't be a big negative impact there. We are focusing on where our clients still have strength and positive movement. We anticipate transportation growing and being strong, as well as power and energy. We are a bit newer there, but we are growing and will focus on continued growth in that market. It's another sector we don't believe will be negatively impacted by a potential recession. In the meantime, we won't pull out of residential, but we will divert some resources to stronger markets. Looking back, we had a very strong 2022 with 32% growth in revenue, which was partly achieved through an acquisition. We are figuring out now what our revenue target will be for 2023. We think we could win more work if we did another acquisition. And if we could hire enough people, we could grow another 30%.
In any case, the governor will be how many people we can hire and acquire, not how much work we can win. For us, we saw a little uptick in turnover in 2022. A lot of industry firms experienced that. If you can work from home, the whole world is open to you. So we are focusing on retention as well as recruiting. At 340 staff, we want to hire 80 people next year. We think we have that much work. But if we need to hire 80 people, we can't lose 30. Then we have to hire 110. We're still below the industry norm for turnover despite the uptick, but we still want to drive it down.
To that end, we are focused on leadership training in 2023. We want to make sure people feel connected to the firm and have opportunities. And we must be competitive with salaries. We did a big exercise with peers and got a decent feeling with where the industry is going with raises.
But as I am sure is happening with a lot of firms, we are paying new people more than what we paid the same level of staff the year before, so we need to bump those people up to even things out, and that pushes the whole salary structure. We need to be solid in recruiting and retention—we had a great year in 2022, but we are entering 2023 with a really strong backlog—as strong as it has ever been.
We are just resource-constrained in terms of how much we can grow. To make the most of what we do have, we are going to continue to invest in technology so we can improve efficiency. We have evolved to look at technology as a strategy and not just a tool. We are also looking to push client interaction and development down the ladder and trust more of our people with that responsibility. We have to challenge ourselves to give people the chance to step up and manage clients. For some, it's a mindset change—but let them surprise us."

Tim McCoy
President
GCW
www.gcwengineering.com
"We had a really good year in 2022—almost 10% over our goal, and profitability was through the roof. I can't complain. Now we just need to do it again. I hate to turn the calendar so quickly, but I have high expectations for our firm and everyone in it. And we should be able to come through because we are better-equipped now to withstand a downturn. Our client base is nearly 50/50 public to private. We are a lot more involved in public-sector work than we were even a couple of years ago, and we built up a lot of backlog.
Homebuilders are definitely pulling back. We have projects that are being cancelled and purchases are slowing down. Home builders have paused. Sales are little to none. They had been going hard after profits and rather than dropping prices and stringing things out a bit, they went aggressively after high margins. At least partially because of that, they are slowing down. Around here, home builders are cutting one-third of their staff. The pause looks like it will last at least six months. Interest rates and construction costs are driving this housing downturn. Construction costs, in particular, are hard to track. They eat into spending budgets on other projects, which end up getting delayed or canceled as a result—and that's even happening on the public side in some cases.
We will see a slowdown of 30-40% in private work, especially in the first half of the year. Overall though, it's still not that bad. Las Vegas is resilient, and the sagging sectors will come back. In the meantime, the population in Las Vegas is growing, and there are plenty of opportunities. The school districts have a pretty good tax base, we've picked up airport work (the FAA has a lot of money out there), and there are opportunities with water, especially in our area.
On the private side, industrial/warehousing and big-box retail/commercial centers are still very active. We will maintain our focus on strengthening our relationships with large clients that value what we do and supply us with large projects. We don't want to be a mile wide and an inch deep with our client relationships, or we'll be the first ones out the door when things get tough. As our types of projects shift, we will move our people to where the demand is. We don't want to just keep our 150 people busy. We need to get things done."
Questions? Comments? Call Mark Goodale at 508.254.3914 or send an email to [email protected].
Market Snapshot: Office (Part 2)
Weekly market intelligence data and insights for AE firm leaders.
Introducing the Market Snapshot series. This section will include sector-specific market intelligence data and insights to help AE firm leaders stay informed.
Last week's post featured overview, size, and outlook information about the office market. If you missed it, you can check it out here. This week we will cover drivers, trends, and hot spots.
Drivers
Micro drivers:
Number and size of companies that require office space, which are primarily in professional, business, and government services (major tenants are typically finance, insurance, and real estate firms)
Office rental vacancy
Adaptation to remote work model and flexible workspace environments
Availability of 5G networks and advancements in remote technologies
Macro drivers:
Value of private nonresidential construction
Corporate profits
Yield on 10-year Treasury note
Population movement between dense/urban and suburban areas
Trends
Office renovations will integrate the remote and in-person employee experience. While most employees are willing to work in office at least a few days a week, workers and companies continue to adapt and adhere to remote work, work from home, and hybrid models with flexible workspace environments.
Equipment, technologies, and expertise on building operations and HVAC systems may need to be adapted to meet the requirements for flexibility and wellness within office environments.
Data-driven design and space concept testing will increase. Augmented reality is an increasing trend being used for commercial office designers and developers.
Hot Spots
MEP services, including demand for sophisticated HVAC systems
Lighting design services
Areas/sectors/companies focused on:

Sustainability goals
Stringent energy code requirements
LEED certification
Strict in-office work policies (low tolerance for remote work)

Urban markets with strong population growth will likely have feasible opportunities for office design and construction.

The latest U.S. Census data show these states among the top 10 in both numeric and percent population growth: Florida, Texas, South Carolina, North Carolina, Idaho, Arizona, and Utah.
To learn what's ahead for other markets, don't miss our January 24 online event: Morrissey Goodale's 2023 Market Outlook for the AE Industry. Click here for details and registration.
For customized market intelligence and research, contact Rafael Barbosa at [email protected] or 972.266.4955. Connect with him on LinkedIn.
Weekly M&A Round Up
Featured transaction in PA and industry M&A is up 6% over the past 12 months: Last week we saw Verdantas (Dublin, OH) (ENR #195) announce the acquisition of Borton-Lawson (Wilkes-Barre, PA) (ENR #466). The two firms first connected with each other and initiated discussions at the Morrissey Goodale 2022 Western States M&A, Strategy, and Innovation Symposium. In addition, there were 12 other domestic deals announced around the country in PA, CA, VA, MA, UT, NY, NC, CO, WA, and TX. Overseas there were six new transactions in a number of countries including Belgium, Saudi Arabia, the UK, and Canada. You can check all the week's M&A news here.
If you'd like to know more about our M&A services and how we can help you either confidentially sell your firm or grow through acquisition, then please contact Nick Belitz, Principal, at [email protected] or 303.656.6151.
October 25-27, 2023 Houston, TX
Texas and Southern States M&A, Strategy, and Innovation Symposium
Over two information-packed days, come together to discuss strategy, innovation, and M&A trends while networking with AE industry executives.
View Details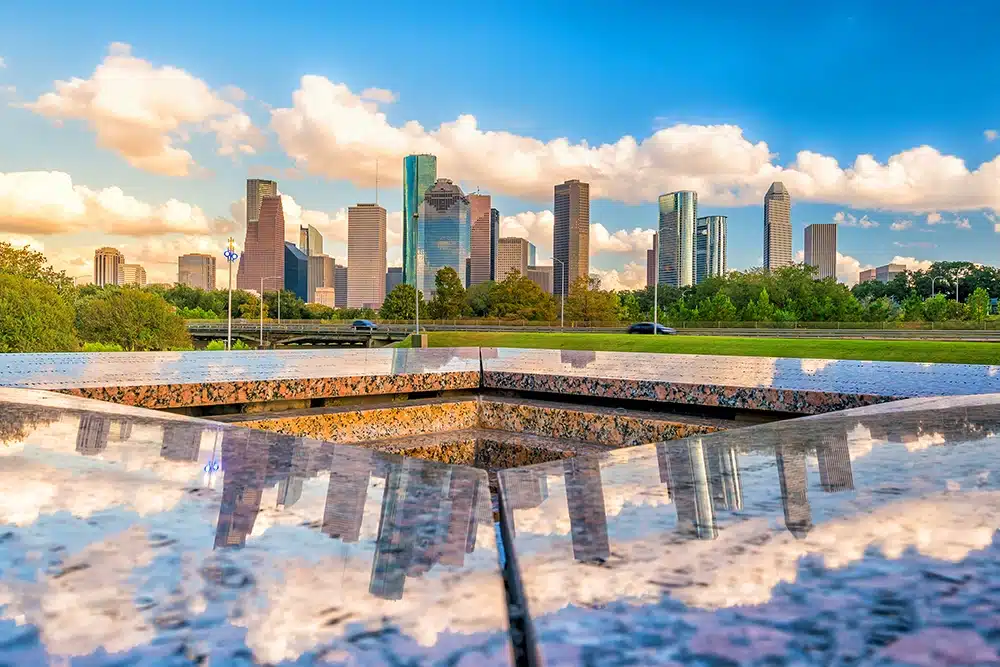 Subscribe to our Newsletters
Stay up-to-date in real-time.