Word on the street > Issue 117
Word on the Street: Issue 117
Weekly real-time market and industry intelligence from Morrissey Goodale firm leaders.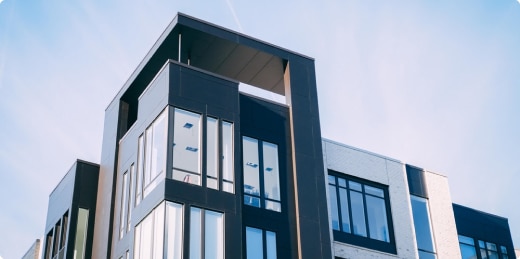 The CEO's Diary: August 29, 2032, Reflections on the past decade
Dear Diary:
I had a great conversation with my COO today as we reminisced about how our firm has grown and changed over the past decade. (Boy (he, him), does time fly.)
As we were talking, I realized that probably one of the best decisions I had made was in 2027 when I replaced our previous failing human COO with this wonderful AI version. AIesha is always available to me. (The former guy claimed that I could always reach him on the golf course—though he never picked up.) She provides me with accurate, real-time, actionable enterprise-wide information when and how I need it. (The former guy could only rarely produce error-ridden ("oh yeah, sorry, I missed that") color-coded Excel spreadsheets.) Her predictive analytics feature (an extra $3,500 per month) provides me with crystal clear clarity on short- and long-term scenarios for the firm. (The former guy used to give me a 90-day "forecast," which was always 60 days late.) Plus, she's got a better sense of humor ($1,000 per month add-on feature), and with the included Empathy option (available free to AE firms of $500-million-plus) I feel like I have a partner who (that?) really wants to understand me and my goals (unlike the former guy who I always figured was being agreeable because he thought he'd get a bigger bonus).
How it all began: AIesha remarked how she viewed the past decade being defined by the rebranding, in August 2022, of Jacobs Engineering—which back then was the #1 firm on the ENR Top 500—to Jacobs Solutions. The move was part of a deeper strategy change at the company to capture three multi-decade growth opportunities identified by the firm's CEO: global infrastructure modernization, climate response, and the digitization of industry.
Note to diary: As AIesha was talking to me, she simultaneously (a) negotiated lease reductions on all of our remaining offices—we've reduced our footprint by 90% over the past decade, saving us millions, and (b) acquired the largest environmental firm in Brazil, FirminoFabinho S.A. She was able to achieve both because we sprung for the Legal/Tax/Transaction feature—a bargain at $550 per month.
A golden age of engineering: I have to say I agreed with her. (No surprise there; I always agree with her. She's AI—she's essentially a machine. But she knows more than I ever will cause she's been programmed with the accumulated knowledge of the entirety of human knowledge and she's always right. I've given up being surprised by her.) Those three trends have worked out really well for all of us here at GlobalSols. As the tenth-largest firm in the U.S. AE industry (which sounds great until you realize that there are only 25 firms left in the U.S. AE industry), we've ridden the first- and second-order effects of those trends hard to a record backlog of 15 years. And along the way we've created a ton of value for our shareholders (the sovereign wealth fund of a tiny unnamed Pacific Rim nation).
Infrastructure modernization: We have five years of backlog in this part of our business. The first domino to fall in our building an incredibly profitable business around this trend was California announcing in August 2022 that it was going to ban the sale of gasoline-powered autos after 2035. Nobody believed they would. But of course, they did, and every other state has since followed. As has Europe, Australia, and South America. The second domino to fall was when the top three U.S. airlines stated that they would stop flying jet-engine airplanes after 2030 and transition exclusively to electric-powered aircraft. And then later in 2022, both the largest commercial and leisure shipping lines announced they were going to be transitioning their fleets to all electric ships. So, since 2022, we've specialized in designing highways that recharge the electric vehicles (EVs) that travel on them. We've decommissioned thousands of miles of commuter rail and transit systems since nobody was using them to go into cities to work anymore. And we've repurposed them to EXSVEs (high-speed expressways exclusively for EVs). We've redesigned the entire air-side and land-side infrastructure of multiple airports (no more fueling systems needed!, no more parking required since everyone accesses and leaves the airport by on-demand autonomous EVs). And that's before we take into account all of the business we're doing related to hydrogen-powered vehicles.
Note to diary: It still amazes me that I haven't visited any of our remaining "offices"—if you could even call them that—over the past three years. Instead, I've really enjoyed using our AR/VR system that puts me "in the room" with any employee or group of employees that I wish to see when I wish to see them. The extraordinary haptics (sight, touch, taste, smell, vibration) make the entire experience feel like I'm actually there—without all of the unproductive (and problematic given the new "no fly zones" over so many cities) travel and unpleasantness of meeting with employees in person (sight, touch, taste, smell, vibration).
Bittersweet: After 2022, of course, it became clear that there was nothing that could be done to stop global warming. So, the focus of governments worldwide shifted to building resilient infrastructure. So, what was terrible for our planet turned into a boom for our industry. Yay! We've been designing a new generation of Ike Dikes all around the East and West Coasts and the Gulf. Our proprietary water desalination offering, SALTY, can't keep up with the demand. This past decade we've brought our sustainability credits on the Blockchain concept—SUNBLOC—to market. And our in-the-field water rationing and water regulation enforcement business—NOWATER4U—is generating recurring earnings across the country. We're the envy of the industry (well, the other 24 U.S. AE firms that is).
Note to diary: Today, I successfully kept my water intake to less than 16oz in keeping with the new federal regulations associated with The Great Drought. Also, yesterday, we finally paved over what was left of our parched "lawn" (which had not seen a green blade of grass since Super Bowl Sunday 2030) in keeping with the new municipal laws. (I don't want to do 30 days hard labor for watering my lawn like my neighbor just did!)
Thank heavens for digital: It's clear to me now that without the digitization of our industry and our firm—from how we run our business, through how we do our design work, to how we deliver solutions for clients—we would have imploded spectacularly sometime over the past decade. Why? Well, because of that other massive trend that has swept our industry—a lack of people. The rot started prior to The First Pandemic in 2020 with overall college enrollments declining between 4% and 5% annually. This accelerated after 2022, as other industries aggressively recruited STEM students in high school (I can't believe that kids coming out of a STEM high school today are on starting salaries of $250,000!) and graduates from engineering, architecture, and environmental programs. This, combined with the wave of early retirements during and after The First Pandemic and the ability to off-shore production work to countries with lower labor costs led to a decimation of the U.S. AE workforce over 10 years. So, now with our new 100% digitized business, we are generating 1,000,000 bitcoin per employee per year. We are doing 10 times the work that we did prior to 2022 with one-tenth of the staff. Of course, one of our core values is still to be a great place for people to work, if by people you mean robots.
Fewer is better (for us): The massive industry consolidation that was seen from 2018 through 2022 was just a prelude to its complete implosion starting in 2027. AE firms that had figured out the digital model saw huge influxes of capital from Sovereign Wealth Funds, CryptoBros, and Ultra Private Equity (like regular private equity but with tinted windows). They rapidly consolidated the rest of the industry—which was still stuck in a "selling time for money" business model—through aggressive valuations and abundant cash. Over time, only 25 firms remained. And this has been great for us and the other 24. As the relatively new AE and Environmental Cartel (AECART), we are able to control pricing of services across the U.S.—regardless of whether the project owners are public, private, or institutional. We spend as much on lobbying efforts on Capitol Hill than the GDP of Belize. That's why each of us has about 15 years of backlog.
Coda: At the end of our conversation, AIesha informed me that she had determined that the firm needed a new CEO (apparently my performance had been substandard for over two months, which automatically triggered her BoardAdvisor function—well worth it at $750 per month). She let me know that my last day would be at the end of the month, that she would recommend that a boardroom be renamed in my honor, and she reminded me about the non-compete and non-solicit clauses in my employment agreement. The former guy probably would have let me stick around for another decade. I kinda miss him now.
Note to diary: My new valet robot is not working out at all. Instead of cleaning the pool (I know, I know, a violation of the water ban) after it made me breakfast today, it stuck around and tried to strike up a conversation with me. The reason I pay Amazon $250 a month for this robot is that it will NOT talk to me.
What do you think the next decade holds in store for you, your firm, the industry? Related, what did you think of the ending of Station 11? Contact Mick at [email protected] or 508.380.1868.
In observance of the Labor Day Holiday, there will be no Word on the Street next Monday. We will see you again on Monday, Sept 12.
Strategic Thinking (Part 1)
"Take your thinking up a notch," "Think in terms of the next five years, not the next five weeks," and "Get your heads out of the weeds," are words I often find myself saying when running strategic planning sessions for AE firms. One of the biggest challenges strategic planning teams have is getting their heads around strategic thinking. Why? Well, most of the decisions architects and engineers make tend to deal with their particular areas of expertise, so they predominantly think from an operational or tactical perspective. They don't often have the opportunity or training to practice strategic thinking. But taking care of the concerns of a firm requires more than just tactical thinking—concerns like:
Sustainability: The sustainable use of a firm's resources (be they human or capital)
Serviceability: Consistently producing significant value and a superb experience for a firm's clients
Survivability: Making enough money to pay for today and invest in tomorrow
Early definitions of strategy were the plans that "matched" the organization to its environment.
Today's definition describes strategy as a set of decisions and actions that leaders take to achieve organizational goals related to achieving competitive advantages and above-average profitability.
Strategic-level decisions that focus on doing things differently are what provide a sustained competitive advantage where a firm preserves meaningful differences over time with rivals.
Examples of such strategic decisions include:
How to position a firm in its chosen markets (cost leadership vs. differentiation)
If and how to grow, whether organically, via acquisition, or both
Selecting what businesses and geographies to enter and exit
Selecting a capitalization model (owner model vs. investor model)
Operational decisions, on the other hand, help a business to run effectively and efficiently on a day-to-day basis in the areas of:
Human resources
Finance and accounting
Marketing and business development
Technology
Production/line operations
Nevertheless, even when the conceptual distinction is made between the two, the line separating them is not always obvious—the distinction between the two can be hazy.
For example, what if you decide to reduce your proposal fee to beat out a rival firm? On the face of it, that would be a tactical move. But what if cutting the fee is in support of a larger strategic decision to build market share by wresting away client relationships from the competition? Is reducing the fee on that one proposal now strategic in scope? Or what if you make an aggregated series of purchases of innovative design software? And say these software purchases give the firm additional competencies and thereby alter the strategy of the firm? Would they be strategic purchases? Perhaps.
To help differentiate, ask these questions…
Will the decision change the firm's position in the industry?
Will the decision involve a new business area?
Does the decision have a significant financial impact on the firm?
Would it evoke a significant response in the environment– that is from competitors or other stakeholders?
If the answer is yes to any of these questions, the thinking and the accompanying decisions are strategic in nature.
Why is it important?
It begins a strategic thought process which helps leaders to recommend decisions that affect the firm as a whole and to better understand the importance of competitive advantage.
Operational decisions can help a firm outperform the competition, but those decisions can be more easily imitated.
Strategic-level decisions that focus on doing things differently are what provide a sustained competitive advantage where a firm preserves meaningful differences with rivals.
Next week, we'll cover the five definitions of strategy, how they tie together, and how to develop a strategy for your firm. In the meantime, for more information on strategic planning, call Mark Goodale at 508.254.3914 or send an email to [email protected].
50 in 50: Mississippi
50 states in 50 weeks: U.S. states economic and infrastructure highlights.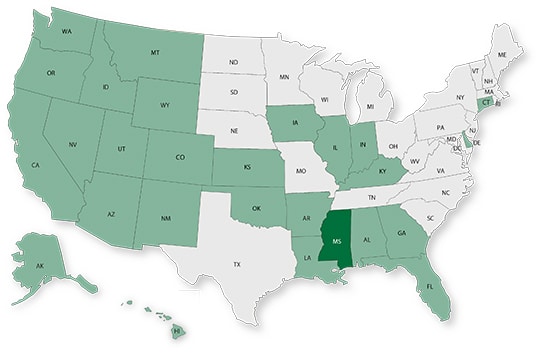 Key Economic Indicators
GDP: $104.0 billion
GDP 5-year compounded annual growth rate (CAGR) (2017-2021): -0.4% (U.S: 1.6%)
GDP per capita: $35,608 (U.S.: $58,154)
Population: 2.9 million
Population 5-year CAGR (2017-2021): -0.3% (U.S.: 0.5%)
Unemployment: 3.6% (U.S.: 3.9%)
Economic outlook ranking: #27 out of 50
Fiscal health ranking: #32 out of 50
Overall tax climate ranking: #30 out of 50
Key Sectors and Metro Areas
Top five industry sectors by 2021 GDP:
Sector
GDP ($ billions)
% of total GDP
Manufacturing
17.2
16.6%
Real estate and rental and leasing
12.0
11.5%
State and local
11.8
11.4%
Retail trade
8.5
8.2%
Health care and social assistance
8.3
8.0%
Top three industry sectors by GDP 5-year CAGR (2017-2021):
Sector
GDP 5-year CAGR
Management of companies and enterprises
4.0%
Administrative and support and waste management and remediation services
3.9%
Transportation and warehousing
3.2%
Top three metro areas by GDP:
Jackson
Gulfport-Biloxi
Hattiesburg
Top three metro areas by population percentage increase in 2021 vs. 2020:
Hattiesburg
Gulfport-Biloxi
Jackson
Infrastructure Highlights
Infrastructure: ASCE Infrastructure Grade (2020): D+
Bridges, dams, drinking and wastewater systems, inland waterways, levees, and roads in Mississippi received a grade of D or worse from the ASCE, meaning these assets are in poor conditions and at risk of failure. Communities like Jackson are encouraged to apply for EPA funds as they have had significant issues with water treatment, including lead contamination.
The state welcomes the $150 million in funds for Amy Corps' Work Plans, which will tackle coastal improvements, floodproofing, water, and ports and harbors structures. Additionally, as part of a RAISE discretionary program grant, Mississippi was recently awarded $15 million intended to make transportation systems safer and more accessible as well as revitalizing communities in Yazoo City, Tupelo, and Ripley. Over the next five years, Mississippi's BIL funds will address the following categories of projects (additional funds may be deployed as federal grants get awarded to states):
Funds
Improvement Area
$3.3 billion
Roads and highways
$429 million
Water infrastructure
$225 million
Bridges replacement and repair
$223 million
Public transportation
$100 million
Broadband (minimum allocation)
$99 million
Airports
$51 million
Electric vehicle (EV) charging network
$19 million
Wildfires protection
$16 million
Cyberattacks protection
Construction spending (Value of Construction Put in Place – CPiP):
Private Nonresidential 2021 CPiP: $949 million; 8.6% 5-year CAGR (2017-2021), above overall U.S. CAGR of 1.4%
State & Local 2021 CPiP: $1.7 billion; -9.2% 5-year CAGR (2017-2021), below overall U.S. CAGR of 4.0%
AE Industry
ENR 500 firm headquarters (2022): 2
M&A activity since 2018:
2 deals with buyers from Mississippi
3 deals with sellers from Mississippi
For customized market research, contact Rafael Barbosa at [email protected] or 972.266.4955. Connect with him on LinkedIn.
Weekly M&A Round Up
Industry M&A is up 22% over the past 12 months: Last week saw new transactions announced in PA, FL, OR, MA, and CA including four more private equity (PE) backed deals. PE-backed transactions now account for more than one-third of all U.S. deals this year. You can check all the week's M&A news here.
If you'd like to know more about our M&A services, and how we can help you either confidentially sell your firm or grow through acquisition then please contact Nick Belitz, Principal, at [email protected] or 303.656.6151.
October 25-27, 2023 Houston, TX
Texas and Southern States M&A, Strategy, and Innovation Symposium
Over two information-packed days, come together to discuss strategy, innovation, and M&A trends while networking with AE industry executives.
View Details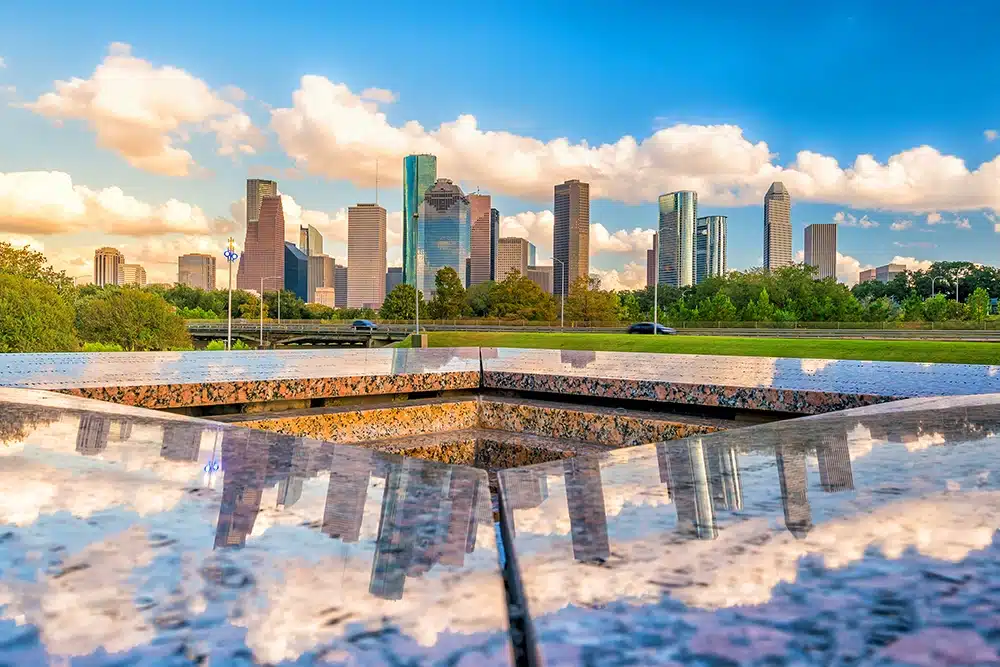 Subscribe to our Newsletters
Stay up-to-date in real-time.