Word on the street > Issue 114
Word on the Street: Issue 114
Weekly real-time market and industry intelligence from Morrissey Goodale firm leaders.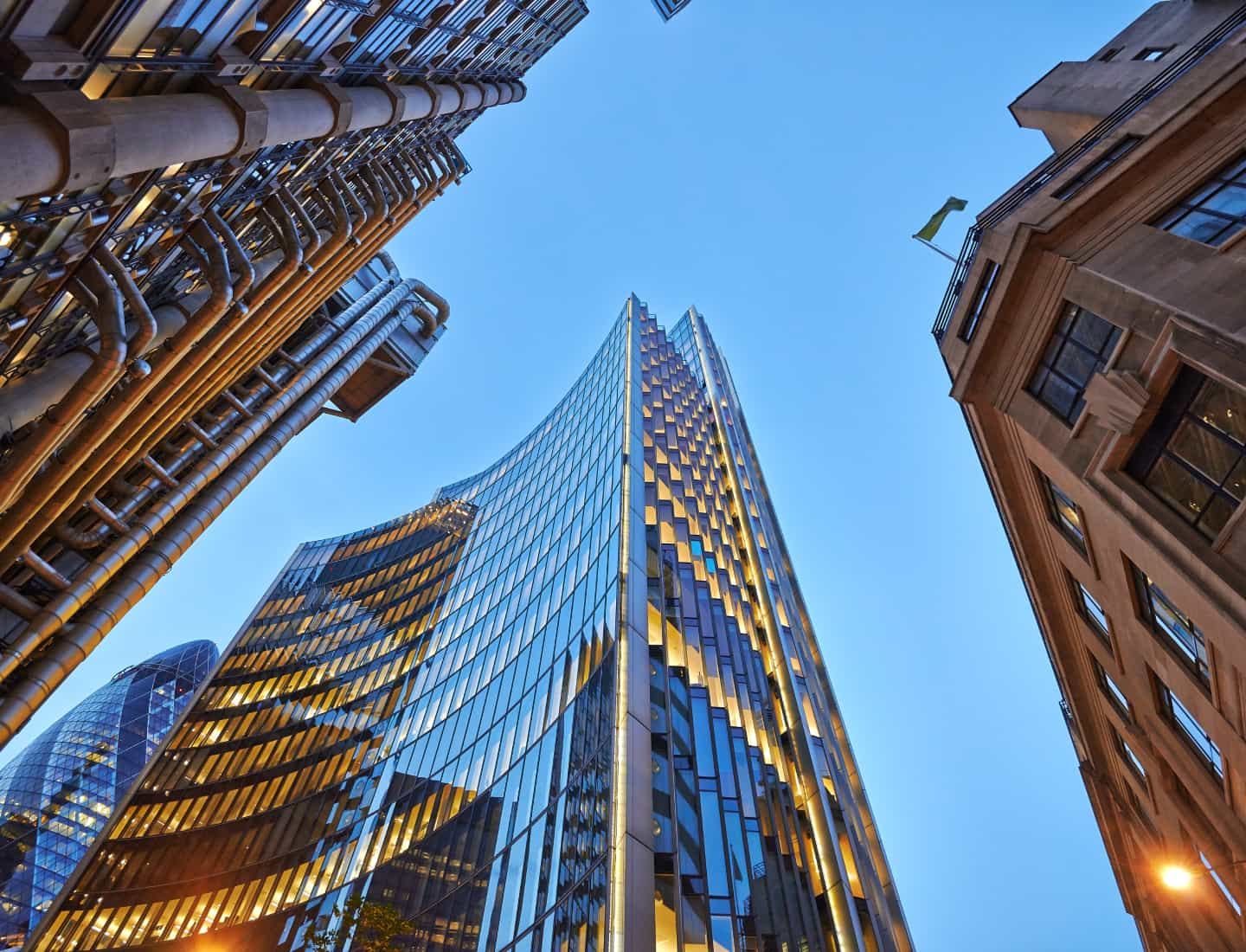 VAPID—What your videoconference style says about you
When she's not busy being Director of Practice Risk Management at Lockton Companies, expertly helping AE and environmental firms manage risk, or (some would say most importantly) co-moderating the Strategy for the Modern AE Firm CEO Panel at one of our M&A, Strategy, and Innovation Symposiums, Karen Erger spends her time pondering and writing about what's really important in business today—mostly seriously, often humorously, and always insightfully.
In a column that originally appeared in the Volume 110, Number 8 issue of the Illinois Bar Journal, published by the Illinois State Bar Association (ISBA), she turned her attention to the topic of personality tests in business. She devised a means of categorizing managers based on their attitudes toward the dominant communication method of our times: videoconferencing. She calls her scheme "Videoconferencing Assessment Preference Identification Device (VAPID)." And I think it's brilliantly funny. VAPID simply requires you to state your preferences in four key categories:
Your preferred videoconference platform: Teams (T) or Zoom (Z);
Your preferred videoconference background: actual (A) or virtual (V);
Your preference for having your camera on or off (when you have a choice): on (O) or off (F); and
Your preferred attire for videoconferences: office-ready (R) or sweatpants (S).
Once you've answered these questions, the fun begins. Note your four letters and see what your videoconference preferences reveal about you:
TAOR: The CEO. Confident and gregarious, you love to examine all possibilities. You have a perfectionist streak and get fussy when colleagues' pets and children appear in their background.
TAOS: The Pioneer. Self-assured and cool-headed, you are second to none in finding practical solutions to messy and seemingly intractable problems. The word "can't" is not in your vocabulary, except when you're yelling "we can't hear you" to a hapless colleague on mute.
TAFR: The Professor. You are an expert on many subjects and take pleasure in sharing your expertise with others, whether on stage before hundreds or one-on-one. Your talents are truly limitless and include a near-magical ability to multitask undetected during videoconferences.
TAFS: The Warrior. Brave and bold, you are at your best when leading a team to victory. You are a master tactician and specialize in finding effective shortcuts, including solving the Wordle of the day in three moves while actively participating in a videoconference.
TVOR: The Star. Charming and poised, you have a matchless ability to capture the attention of others, and the world is your stage. You secretly enjoy placing all videoconference participants on Teams "Together Mode" so that they appear as an admiring audience watching you from theater seats.
TVOS: The Visionary. You are tireless in your pursuit not just of personal excellence but a better world for all humankind. Your quest for constant improvement leads you to choose a different virtual background for every meeting—your colleagues never know whether they'll see you in an island paradise or on the moon.
TVFR: The Librarian. Articulate and wise, you have an orderly mind that enables you to master any subject. You are naturally modest and sometimes need to be prompted to let your light shine, especially when you've totally lost the thread of a discussion because you're reading a meaty tome off-camera.
TVFS: The Ranger. You are a master researcher and happiest when pursuing an elusive answer or obscure bit of knowledge. You are comfortable with unconventional solutions and uncomfortable with sharing your enjoyment of remote work with less-enamored colleagues.
ZAOR: The Shepherd. You are engaging and approachable, and your ability to build and lead effective teams is unsurpassed. You delight in making sure that everyone is included—even when they would rather not be.
ZAOS: The Labrador. Your uncomplicated, fun-loving nature can obscure your laser focus when pursuing goals. You make friends easily and enjoy interacting with them, which can cause problems when you forget to make your chat messages private.
ZAFR: The Diplomat. Intuitive and persuasive, you have a remarkable ability to manage difficult people and navigate tricky situations—like that time you forgot you were sharing your screen and started answering unrelated emails for all to see.
ZAFS: The Trailblazer. You are a disrupter at heart and revel in developing new and exciting methods and projects. You have no qualms about violating norms, including the convention about not aiming your camera up your nose.
ZVOR: The Wizard. Creative and brilliant, you move in mysterious ways. You are dauntless in facing gigantic challenges, including navigating an unfamiliar videoconference platform in a high-pressure meeting.
ZVOS: The Hero. Straightforward and driven, you are tireless in your pursuit of justice for all. "By any means necessary" is your motto, especially when you forget about a videoconference and are forced to conduct it on your phone in your car.
ZVFR: The Beekeeper. You have a special knack for creating an amazing culture and bringing out the best in every member of the team. You're often so focused on everyone in the hive that you fail to check your own image on screen, leading to embarrassing spinach-on-teeth and wardrobe-fail moments.
ZVFS: The Stagehand. You are private and intense, and your coworkers often overlook the fact that you make great things happen behind the scenes. When they do notice, it is usually because you've left the microphone on while typing away furiously on other projects.
Thoughts, insights? What's your VAPID type? To connect with Mick Morrissey, email him at [email protected] or text/call at 508.380.1868. To connect with Karen Erger about insurance or business matters (or to ask her how to translate VAPID for Webex and other videoconference platforms), email her at [email protected]. Parts of this week's Word on the Street were reprinted here with permission from the ISBA.
CEO Spotlight: Get Out of the Way
Matt Burns is president/CEO of Burns, the Philadelphia-based consulting engineering firm. A long time ago during one of our strategic planning sessions, he said something about his role that stuck with me. His quote was something along the lines of, "My job is to get the heck out of the way." While I've referred to that statement many times, I realized I never followed up with its author. So when Matt and I recently talked, I was determined to find out if he still believed in his own pearl of wisdom.


Matt, would you please tell our readers about Burns?

Sure. We're about 300 staff and we focus on niche, specialized areas. We feature broad market verticals, including aviation, rail, and facilities—healthcare, in particular. While we are traditionally a Northeast firm, we focus our expansion efforts in the South and West because of the growth those regions are experiencing. To maintain double-digit revenue growth, we need to be in population centers that are growing and require transportation, healthcare, and government facilities, among other things. We have some specialized talent in the areas of electrical, mechanical, and structural engineering. With 100,000 engineering firms in the market, we've attempted to carve out some niche areas. We've been deliberate about not being all things to all people. And as we've grown, we've realized the need to move up-market to larger-scale projects and drop off smaller-scale work. I was really excited when we got on the ENR Top 500 list. We're #241 now, which I never thought was possible. Maybe we'll blame that on industry consolidation. But in any case, we have gotten some positive attention from being on that list and others.


What's your background and how long have you been president/CEO of Burns?

I have a master's degree in electrical engineering and took a three-year executive education program at Harvard Business School. It was basically an MBA program for seasoned business owners. I started out in the Bell system and went through a divestiture. At that time in the mid-80s, we had a small family business with a half dozen people. It was a mature company with just a couple of clients, and it had to be remade. If someone didn't take it over, it was going to shut down. My father was the firm's owner-operator and was in his mid-60s at the time. It was hard to sell or transfer ownership. I became president of the firm in 1990 and convinced one of my engineering brothers to join me. I told him we needed to scale the family business and get some customers or the company would fold. It wasn't like I came into a firm that was already 100 staff. I started out as a technical manager and a doer.


What did that early experience teach you about running a professional services firm?

I learned there are several levels when you scale a firm. I learned from my father that you can only effectively manage eight to ten people at the most, and even working seven days a week, you can't do everything. You must develop that second layer of management and delegate the work. You can no longer be the problem solver. You have to move into business-related activities if you intend to scale a firm.


What are some of the tipping points along a firm's growth path?

Leadership limitations keep you from growing. One person can have about a 20-employee firm. At 35 or so you need to hire some folks to help lead. At 50 people, you need HR help and at least a controller. Instead of the owner-founder-leader being the chief engineer during the day, the bookkeeper at night, and the people problem manager on the weekends, there is a division of those responsibilities. It's hard for anyone to be good at all of those things simultaneously. You can hire someone better at it and for less money. You can't be Superman or Superwoman. When you hit 85-100, then 200 staff, it's a logarithmic scale. You have to become a coach along the way as opposed to the doer, and be a strategist and see ahead.


What's the most important thing a president/CEO does?

Anyone can see where the opportunities are today, but how do you position a firm for the future? One of the most valuable things a leader can do is see ahead, and to do that, you need to get out of the day-to-day stuff. To use a hockey analogy, you have to know where the puck is going and get the organization there. That's hard to do when you are trying to be the chief engineer.


So, you do still believe in "getting out of the way?"

Absolutely. But here's the thing. While one of the main parts of my role is getting out of the way, I don't stop doing things. I'm looking over the horizon and helping guide the firm to that vision. For example, at Burns, we knew if we wanted any level of geographic growth, the Northeast is great but it's not where the growth is going to be. So, how do we get going in growth regions? We went to Florida like everyone else. We could do higher ed and airports. We ended up getting airport projects but we couldn't dent higher ed. I thought for sure we could do higher ed, but we are doing none as it turns out. Yet we had success with healthcare facilities, and we are scaling that up. If we didn't try that, we would have never gotten anywhere—and we were up against some big competitors. It turns out you've got to see the future, get lucky on occasion, and make a few mistakes.


I suspect it might be a challenge for the firm's next leaders to freely share their knowledge and network.

True. The other thing about getting out of the way is handing off major accounts. There can be a real possessiveness among client managers and PMs. Some will claim the client only wants to work with them because they've been the point of contact for 10 years, and they don't believe the client will accept any "less." They believe they are the only ones who understand their clients. To that I say, "What about the new folks coming up? Do they have to find their own clients?" It's the eternal challenge. How do you let go of the annuity so you can go out to slay more dragons? Getting new clients can be a scary proposition. You can see the difference in behaviors in other professional service businesses. A banker, for example, will bring a junior person with them and it's that person who will be the client's point of contact. All the while, the hidden message is, "This is the way it's going to be, whether you like it or not." We don't allow ourselves to do that in the engineering industry because of the perception that it will upset the client. But in fact, it's egos that get in the way.


What did you have to stop doing to be the firm's president/CEO?

Letting go of long-standing clients that had become friends. That was tough. "Where have you been, Matt? I haven't seen you in a while. You guys aren't the same firm since you stopped doing the work." But I would remind them that I made my share of mistakes. And while these folks were my livelihood, I realized I had to make them the firm's livelihood. I also discovered some folks were better at serving them than I was. When you are trained as an engineer, you enjoy problem solving. But you don't always have to be the smartest in the room. You could be a coach that can help a group solve a problem. Some people want the line at their door asking for answers. It creates their relevancy. But it stifles their ability to lead.


What shifts in mindset need to occur?

The shift of mindset from the present to the future. It's easy to work on today's problems. They are right in front of you. But what will our world be like in three years and what do we need to do to be competitive then? That's the challenge.
For information on Morrissey Goodale's leadership transition advisory services, call Mark Goodale at 508.254.3914 or send an email to [email protected].
50 in 50: Kentucky
50 states in 50 weeks: U.S. states economic and infrastructure highlights.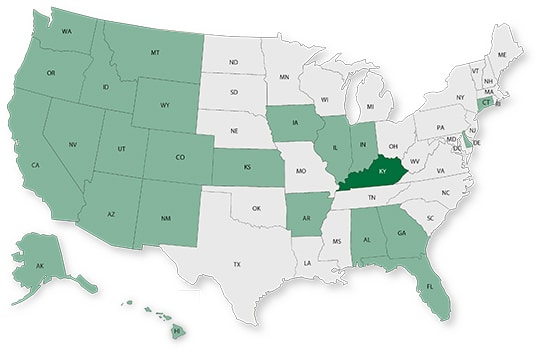 Key Economic Indicators
GDP: $194.3 billion
GDP 5-year compounded annual growth rate (CAGR) (2017-2021): 1.1% (U.S: 1.6%)
GDP per capita: $43,675 (U.S.: $58,154)
Population: 4.5 million
Population 5-year CAGR (2017-2021): 0.3% (U.S.: 0.5%)
Unemployment: 3.7% (U.S.: 3.9%)
Economic outlook ranking: #34 out of 50
Fiscal health ranking: #44 out of 50
Overall tax climate ranking: #18 out of 50
Key Sectors and Metro Areas
Top five industry sectors by 2021 GDP:
Sector
GDP ($ billions)
% of total GDP
Manufacturing
37.0
19.0%
Real estate and rental and leasing
20.0
10.3%
Health care and social assistance
17.8
9.2%
State and local
16.2
8.3%
Wholesale trade
13.8
7.1%
Top three industry sectors by GDP 5-year CAGR (2017-2021):
Sector
GDP 5-year CAGR
Management of companies and enterprises
4.5%
Administrative and support and waste management and remediation services
4.3%
Finance and insurance
4.1%
Top three metro areas by GDP:
Louisville/Jefferson County
Lexington-Fayette
Bowling Green
Top three metro areas by population 5-year CAGR (2016-2020):
Bowling Green
Elizabethtown-Fort Knox
Lexington-Fayette
Infrastructure Highlights
Kentucky's dams, levees, roads, and hazardous waste infrastructure are in poor condition according to the last survey conducted by the ASCE. Furthermore, a high percentage of bridges in the state are deemed to be structurally deficient. As a result, Kentucky will be receiving a relatively high amount ($438 million) of federal funds to repair them over the next five years. Additionally, the Cleaner Water Program, which was funded by the American Rescue Plan Act, has made over $250 million available for water systems projects that will need to be obligated by the end of 2024. Over the next five years, Kentucky's Bipartisan Infrastructure Law funds will address the following categories of projects (additional funds may be deployed as federal grants get awarded to states):
Funds
Improvement Area
$4.6 billion
Roads and highways
$647 million
Water infrastructure
$438 million
Bridges replacement and repair
$391 million
Public transportation
$204 million
Airports
$100 million
Broadband (minimum allocation)
$69 million
Electric vehicle (EV) charging network
$19 million
Wildfires protection
$18 million
Cyberattacks protection
Construction spending (Value of Construction Put in Place – CPiP):
Private Nonresidential 2021 CPiP: $5.3 billion; 4.7% 5-year CAGR (2017-2021), above overall U.S. CAGR of 1.4%
State & Local 2021 CPiP: $2.7 billion; -6.9% 5-year CAGR (2017-2021), below overall U.S. CAGR of 4.0%

ENR 500 firm headquarters (2022): 2
M&A activity since 2018:
12 deals with buyers from Kentucky
20 deals with sellers from Kentucky
For customized market research, contact Rafael Barbosa at [email protected] or 972.266.4955. Connect with him on LinkedIn.
Weekly M&A Round Up
Congratulations to Thompson Engineering (Mobile, AL) (ENR #334): The industry leader acquired the Alabama operations of Burk-Kleinpeter (Tuscaloosa, AL). The acquisition strengthens Thompson's capabilities in municipal infrastructure, site development, roadway and bridge design, and construction engineering & inspection services. We're thankful that the Thompson team trusted us to advise them on this transaction.
Industry M&A is up 23% over the past 12 months: Last week saw new transactions announced in AL, OR, VA, TN, NV, PA, AZ, and CO. You can check all the week's M&A news here.
If you'd like to know more about our M&A services, and how we can help you either confidentially sell your firm or grow through acquisition then please contact Nick Belitz, Principal, at [email protected] or 303.656.6151.
Subscribe to our Newsletters
Stay up-to-date in real-time.