Word on the street > AE Industry Intelligence: Issue 84
AE Industry Intelligence: Issue 84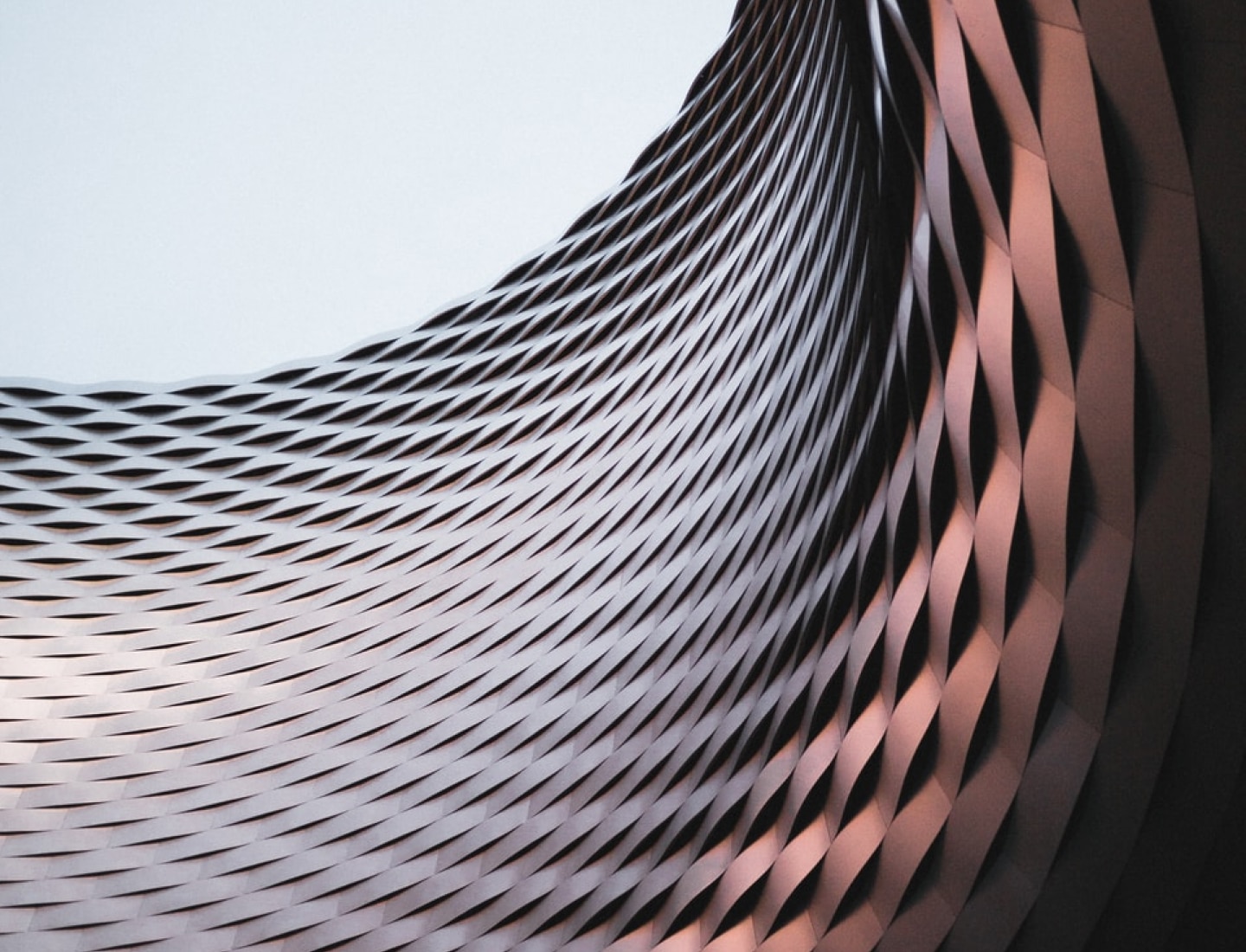 Once In A Lifetime: An Open Letter To The Class Of 2022
Dear Future Graduate:
What an amazing time this is for you to be graduating as an engineer, architect, or environmental professional in the United States.
Over the last three decades, A/E industry professionals have felt the public's pain as infrastructure in the United States has deteriorated. The decline of the nation's roads, bridges, water systems, and buildings was well documented by the American Society of Civil Engineers in their annual Report Card for America's Infrastructure. But continued floundering by our political "leaders" over the years on this most important issue saw our nation cede competitive economic advantage to others.
The bipartisan Infrastructure Investment and Jobs Act (IIJA or the Infrastructure Bill) will provide for $1.2 trillion in infrastructure spending, $550 billion of which will be new federal spending to be allocated over the next five years. The massive investments included in this hard-fought compromise, from clean energy to broadband, will significantly reframe the future of infrastructure in the U.S.
The nation's infrastructure is its operating system. And it is you, dear graduate, who will design and build our country's new OS (or iOS, Windows, Android, or whatever you kids are using these days—hopefully not Meta).
You and your peers will get to work on those wonderful new projects that boomer, Gen-X, and millennial professionals have for years anticipated would be funded and built, only to be repeatedly disappointed when they got nixed. You will be the ones overhauling the nation's transportation, water, and power infrastructure to foster national economic advantage and improve quality of life for generations to come. You will be the ones charged (pun intended) with the electrification and digitization of our future. It's a once-in-a-lifetime opportunity.
Older professionals will be assigned to "manage" you as you embark on your careers. But please realize that none of them have ever seen a time like this. They never graduated when the demand for design and environmental services so closely matched the available funding. They have no frame of reference with which to maximize this opportunity for their firm or for your career. Everyone—designers, managers, and firm leaders—will be learning how to adapt to this Golden Age of Infrastructure. So, work with them and help them be better managers. Your knowledge of how to apply technology likely already exceeds theirs (many of them are still paying for cable television if you can believe that!), so be kind to them as your career leapfrogs theirs.
Make no mistake about it—these are very different times for graduates. You're being offered signing bonuses left and right straight out of college. (If you're not, you're talking with the wrong potential employer.) After less than one year in your first job, you'll receive offers from competing A/E and environmental firms for 20% more than you're making. At graduation and over the next five years, you'll be recruited heavily by tech, life sciences, and fintech firms. These are heady times indeed.
Mind you, it hasn't always been like this. It was not too long ago that unpaid internships for undergraduates were the norm. Now interns are making $30 per hour. Please realize that when you are negotiating your signing bonus that you are likely sitting across the table from a hiring manager (sorry, you're likely on a Teams meeting with a hiring manager) who's aghast that she is even offering a signing bonus to you! They were unheard of five years ago when she graduated.
Be aware of, and grateful for, the years of hard work and lobbying by ACEC, ASCE, AIA and others to secure this critical funding that provides you with so many opportunities as you graduate. You would do well to engage with these industry and professional organizations early and often on your professional journey.
If you would allow me to give you one piece of advice, it is this: Don't wait to be "mentored." Everyone in this industry is already overworked and maxed out. So, mentoring—for most of them—is low on their priority list. Instead, proactively seek out your mentor and learn from her.
Our country needs you more than you can imagine. Don't let us down. (I know you won't.) Don't take these remarkable times for granted. (I know some of you will.)
No cookies for you! We've traditionally sent cookies to clients to celebrate the season. This year we've changed things up (sorry, you cookie-lovers—you know who you are). Instead, we've made a $25,000 donation to the ACE Mentor Program of America to support their work attracting high school students into pursuing careers in the architecture, construction, and engineering industry. We've made this donation on behalf of our clients, our friends in the industry, and you, dear reader.
Cruising to a record year of industry consolidation: There will be over 400 transactions of A/E and environmental firms this year. That's more than one deal every day. This week saw eight more acquisitions announced in TX, NC, WI, VA, NY, AZ, and WA. (And there are plenty of deals that have already taken place this month that have yet to be announced!) All indicators are that 2022 will see another record. (M&A is coming your way. You need to be prepared. That's why you should come to our Southeast States M&A Symposium in sunny Miami this January. Well, that and the mid-70s weather in Miami.)
Questions? Insights? What advice do you have for new graduates? Email Mick Morrissey at mmorrissey@morrisseygoodale.com or call him at 508.380.1868.
The 10 Ingredients Of A High-performance Strategic Planning Team
Mission statements. Vision statements. Market strategies. Annual goals. Action plans. All are key components of comprehensive strategic plans. And when well-crafted, they serve as a roadmap toward a worthwhile future.
Yet it all adds up to a big fat zero when the team members charged with creating that plan and leading its implementation don't trust one another, won't say what's on their minds, won't buy in, won't be held accountable, and care more about their own personal agendas than the results of the firm. Sure, a strategic plan is useful, but it's the activity of strategic planning that's invaluable—if you have a high-performance strategic planning team in place.
Here are the ingredients:
Trust. Trust is neither spontaneous nor arbitrary. It is built when we show real concern about the well-being of others and manage our commitments rigorously. Trust is a mood. We judge that a person is sensitive to our concerns and will fulfill that person's promise. It is this trust that is the bedrock of a high-performance strategy team.
Collaboration. Collaboration is thinking with others, helping others, and learning with others. High-performance strategy teams create a playground for developing the practices of collaboration.
Efficient problem-solving. High-performance strategy teams practice a scientific-thinking approach that emphasizes problem definition and results in a) working on the right problems and b) reducing waste. They don't just "see problem, solve problem, move onto the next problem." They spend the bulk of problem-solving on defining the current situation, setting expectations, and figuring out why a gap exists between existing and desired conditions.
Sound decision making. High-performance strategy teams arrive at sound decisions as a cohesive team by using decision-making methods, like "Choosing by Advantages" (this method is based on answering two questions: How big is the advantage of one alternative over another? How important is the advantage?), that are statistically superior to other, more traditional methods, like "pros and cons" and weighing factors. Sound decision making is about using the right data the right way.
Bringing the outside world in. The A/E and environmental consulting industry can be provincial. We seem to only learn from those in our discipline or profession. Few people have practices for learning from those outside the industry. But high-performance strategy teams make a habit of engaging more broadly in the world around them—and they consistently innovate as a result.
The power of language. Traditional use of language puts emphasis on facts, the representation of facts, building models, and communicating about the truth of claims. High-performance strategy teams understand another dimension of language—where it is used to collaborate with others, negotiate with each other, and make things happen.
Grounded assessments. Whatever time is given to decision making, at least twice as much (and often significantly more than that) should be focused on making grounded assessments. High-performance strategy teams know that if they are sloppy in making assessments, their decisions are no better.
Attentiveness. High-performance strategy teams understand the paradigm of taking care of others while taking care of themselves. They get the nuance between being selfless and being attentive; they produce bigger results by garnering the support of others as opposed to neglecting themselves.
Reliable commitments. Most of us are so interested in getting our requests satisfied that we latch on to the first utterances of a would-be performer, thinking we got the promise we have been seeking. All too often we receive just the opposite. The individual is trying not to promise, but doing a very bad job of it, to boot. High-performance strategy teams are able to implement at a high level because they master this skill and teach it to others, leading to increased success in working on the business.
Ability to produce gratitude. High-performance strategy teams routinely produce gratitude in the course of working on the firm, cooperating with others as they do so. They instill a culture of commitment in their working relationships, allowing them to focus on what they are building together while reducing the stress associated with attempting to balance trade-offs of individual agendas and interests.
Because the vast majority of principals in the A/E industry are well-intentioned, the foundation exists for creating high-performance teams. And once you get their hearts and heads in a good place, great things will follow.
Need help with building a high-performance strategy team? Call Mark Goodale at 508.254.3914 or send an email to mgoodale@morrisseygoodale.com.
Four Factors to Watch
Construction Spending
After a slight decline in September, construction spending picked up 0.2% in October. Residential spend declined 0.5% as the housing boom has been cooling off. Nonresidential spend went up by 0.9% vs. September. Within nonresidential spend, Conservation and Development increased the most at 15.7% from September. Lodging was the nonresidential construction type with the lowest percentage change, declining 1.8%. The outlook for activity in 2022 continues to be positive, particularly in public construction in light of the infrastructure package, with investments on roads and bridges, school construction, water systems, airports, seaports, and rail.
Consumer Economics
Concerns about inflation have tempered consumer confidence in November. The Conference Board Consumer Confidence Index for November is 109.5, down from 111.6 in October. Less Americans are planning to buy homes, cars, and major appliances, but a strong holiday season is expected for retail.
Labor Market
According to the Labor Department, the U.S. economy added 210,000 jobs in November. The figure is less than half of the 550,000 expected by analysts. As the labor force was still down 2.4 million participants compared to February 2020, some sectors, like retail and motor vehicle, saw job declines. According to the Bureau of Labor Statistics, most job gains occurred in professional services, transportation and warehousing, construction, and manufacturing. With more people joining the labor force, the unemployment rate was brought further down to 4.2% from 4.6% in October.
Supply Chain
The Institute for Supply Management (ISM) Services Purchasing Managers Index (PMI), an index based on data compiled from purchasing and supply executives across the U.S., hit an all-time high of 69.1% in November, reflecting continued expansion of the sector. Last week, ISM also released the Manufacturing PMI of 61.1% for November, a slight increase from October. The results for the subindexes reflected a slowdown in order backlog and signs that supply chains could be unclogging.
Subscribe to our Newsletters
Stay up-to-date in real-time.