Word on the street > AE Industry Intelligence: Issue 74
AE Industry Intelligence: Issue 74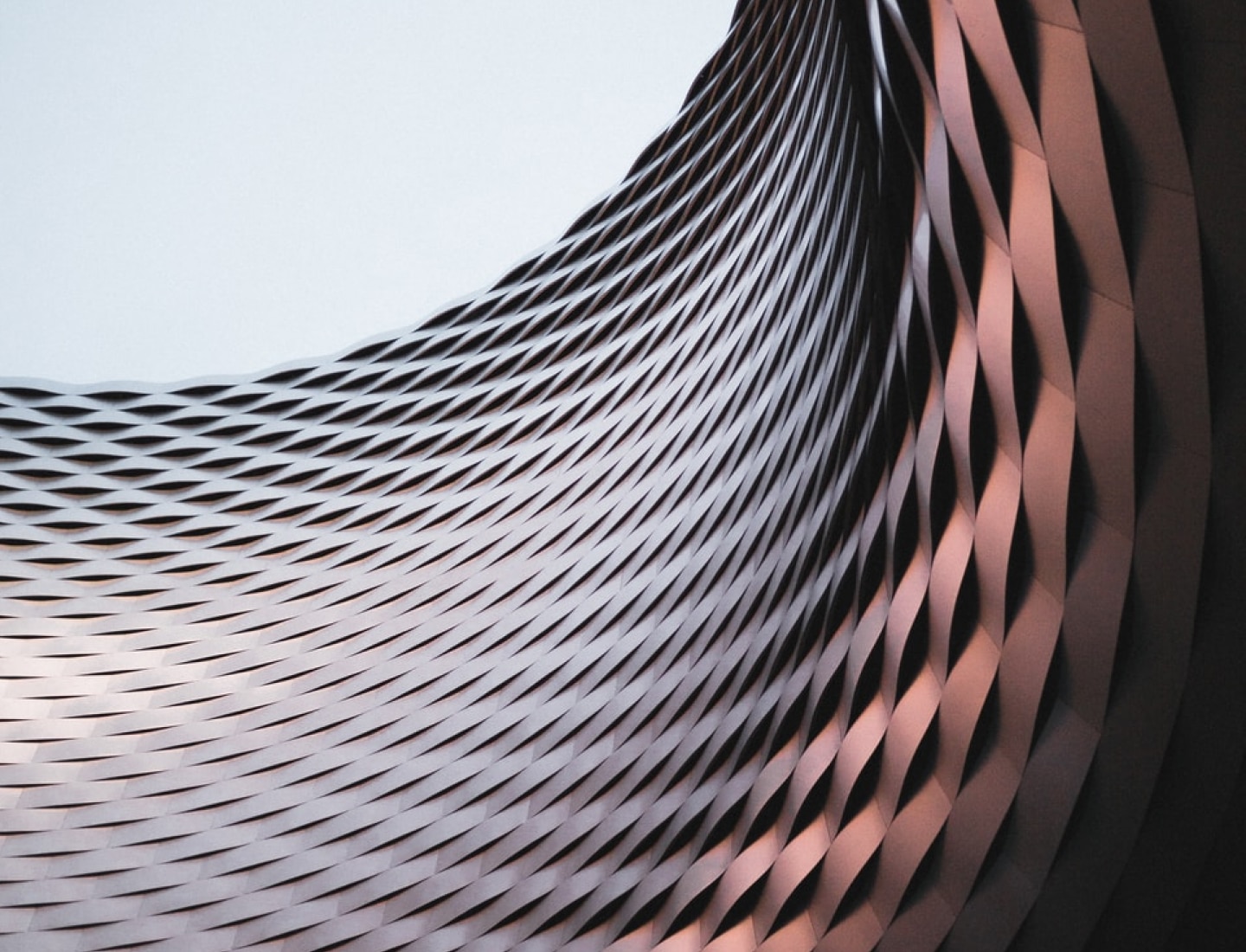 VAX, WFH, and other acronyms remaking the U.S. A/E workforce
In January of this year—about the same time as the brand names Moderna and Pfizer were becoming as ubiquitous as Coca Cola—we hosted our Q1 CEO Week in Virtual Reality. Many of the CEOs in attendance anticipated a "messy" return to the office in 2021. Little did they anticipate just how disruptive that return would turn out to be—not just for their individual firms, but for the A/E industry overall. Here are some of our observations from the field as to how this is playing out.
An industry fragmenting in real-time: What's striking to us in our work this year with A/E firms around the country is how the workplace experience varies so dramatically between them. This is a new and huge industry development for A/E firm leaders to understand and use to their benefit. Pre-pandemic, we were a homogeneous bunch. Pretty much the work experience at one firm looked exactly like it did at its competitor across town. That dynamic has been completely upended. You cannot assume that the firm that you are competing with, or the business you are trying to acquire or recruit from, is the "same" as you are anymore. The strategic and competitive implications of this shift will be immense.
The way we were: Employees in many A/E firms have essentially been "back in the office" since the summer of last year. From our strategy and M&A work, we see that this cohort of firms tends to be less than $30 million in revenue, has a primarily regional business model, and is killing it financially. While WFH is available to employees in these firms, by and large most of their employees are working in their offices and that's the way leadership wants it. Employees are collaborating, producing, and mentoring like it's 2019. In these firms, OOO (Out Of Office) messages still have meaning. The most obvious impact of the virus on their business operations can be seen in B2B activities like sales and BD, which have changed due to client-driven protocols around remote interactions, mask-wearing, or vaccine requirements for physical meetings.
The rest of the story: However, for many more industry firms, "back-to-the-office" is a challenging smorgasbord of aspiration, frustration, and confusion, with no conclusion or satisfying solution. In strategy meetings around the country (both in-person and virtual), leadership teams are struggling to plan for and communicate what "work" looks like at their firms for the balance of 2021, into 2022, and beyond.
The industry's largest firms are in flux: Their sheer scale and complexity—multiple offices across different continents and U.S. states with diverse client portfolios—preclude a simple binary decision of back-to-the-office or not. Their operations managers are trying to navigate a maze federal, state, and local regulations overlaid with client requirements and protocols. Their HR managers are trying to decipher the ever-changing, always-inconclusive results from monthly employee surveys. They are hyper-aware of employee preferences and super-worried about being written up as an example in a Great Resignation article. Their highly paid legal teams are concerned about current and anticipated liabilities of any directives to bring employees back to offices. Meanwhile, their CFOs are in heaven, planning how to spend the savings from anticipated reductions in office leases.
Eerily empty offices: Many employees at the ENR Top 100 have not been in the office at all since early 2020. Their cubicles (is this finally the end of the horrible bland beige cube?) are littered with the unread periodicals and laptop docking stations they left behind when the message came down to go home to work "for a couple of weeks." Office occupancy for these leading firms is somewhere between 10% and 20% of what it was pre-pandemic—in buildings where the Starbucks doesn't let you put your own half-and-half in your venti dark roast anymore, and the Jamba Juice closes early because of "staffing shortages." Floor plans consist of weird, spread-out desk configurations that nobody really believes make a difference to their safety.
Tear up that "return to office" communication—again: The "return" keeps getting pushed to the right: Many firms were set to come back to the office this August, coinciding with kids going back to school. The Delta variant blew most of those plans up. Now these firms are looking to "return" in January—just in time for flu season. That probably isn't going to fly in the Northeast and Midwest. So, when will firms in those regions "return"? Spring 2022?
The four-day weekend: The hybrid that most firms are experimenting with is some variation of "requiring" (I—and management—use that term loosely) a critical mass of employees in the office for a minimum of two days and a maximum of three. Tuesday Wednesday, and Thursday are the workhorses for this hybrid-model. Fridays and Mondays are now off limits (with Fridays reserved for being in love). But it seems that while this is the mandated hybrid model for many firms, if an employee wants an exemption from it, they can easily get it.
Work patterns disrupted: IT directors (close allies of CFOs in advocating for WFH) are showing that company networks are lit up with employee activity for 18-plus hours, five days a week. WFH folks are online from early in the morning—before assuming their new normal childcare or elder care responsibilities—to late at night after they've put everyone to bed and before they watch Ted Lasso. IT Directors are NOT seeing lots of weekend traffic. WFH "work weeks" are very different than those that existed pre-pandemic and bear no resemblance to the "overtime" put in by Boomers and Gen X on Saturdays and Sundays in the 80s, 90s and 00s. This is not your father's industry.
Vaccines and VAX mandates – the great dividers: Perhaps the thorniest issue for leadership teams right now is setting policy on vaccines. Firms are all over the map on this, falling into three broad categories of Require, Encourage, and Silent. The decision-making dynamics and cultural differences between leadership teams on this topic are dramatic and provide another example of how this once homogeneous industry is fragmenting in 2021. (There will be business school case studies written on this in the future.) One group of leadership teams is requiring all employees to be vaccinated to work in the office, no "ifs" "ands" or "buts" or religious or medical exemptions. A second group is encouraging employees to be vaccinated as part of their larger corporate "wellness" initiative. However, they are reluctant to require folks to be vaccinated to be in the office for fear of losing employees. A third group of leadership teams are staying silent on the topic. They are not communicating at all on vaccines, focusing instead on complying with any local, state or federal regulations. The federal vaccine mandate is causing headaches for HR managers of 100-plus employees in the second and third groups. Firms in these groups are also navigating the business impacts of client vaccination protocols. CEO POP QUIZ: What do you do if your best client requires your superstar project manager to be vaccinated to allow your firm to continue to work for them, but your superstar project manager refuses to get vaccinated and refuses to fake a religious or medical exemption? (And yes, faking religious or medical exemptions is now a thing.)
A generational shift: We are seeing a growing number of strategy conversations among Boomer and Gen X leadership teams that start with an emphatic "We need to get everyone back to the office," and end up at "You know, there are times when our work is better done at home in a quiet space with no interruptions." (The oft-overlooked "only child" cohort finally gets their day in the sun—alone.)
This is no country for old men: Yeats, Cormac McCarthy, and the Coen Brothers agree that this will become a defining issue for younger industry talent. Gen Z employees as a whole will expect greater flexibility in their work environment whether they are working for a firm that is 100% back-in-the-office or not-right-now. And they are more effective than their older co-workers and managers in that model. They're facile with a digital and remote work environment. Sure, they will want to work with other team members in person, either at an office or some other physical location (Panera has great Wi-Fi). But they will not have the same antiquated relationship with static office space that their older co-workers did pre-pandemic.
Want to retain millennials and Gen Z? Then survey them and make sure to include their input in your "back-to-the-office" decisions. Millennials want to feel like they're part of something larger than themselves. They've seen how their work can be done in many cases just as well—if not better—remotely. They want to be heard, and they want to trust that you're making decisions based on data, not just on your nostalgic desire to go back to the way things were before. (Warning: If you want to turn off younger staff, survey them, and then ignore their feedback.)
What does this all mean for you?
Our advice: Stop focusing on getting your employees to return to the office. Instead, focus on outcomes that you want to achieve as a business. If those outcomes can be best achieved through employees working together in an office environment, then let that drive your policies and decision-making.
Congratulations to our friends at Bridging Solutions (Naples, FL): This week, this Florida bridge expert announced their sale to industry leader KCI Technologies (Sparks, MD) (ENR #48). We're glad that we were able to help them with this important undertaking.
It's a great market for sellers: Industry M&A continues to chug along at record levels and at 30% above last year. This week we reported 14 more transactions.
To see the 130+ A/E and environmental firm transactions that our team has initiated and advised on, click here.
Texas M&A Symposium almost sold out! Our Texas M&A Symposium is on track to break attendance records. Join over 100 industry CEOs, M&A decision makers, and investors from Texas and around the nation this October 21 and 22 in Houston. We're thrilled to co-produce this event once again with our friends at ACEC Texas. But don't delay. The Symposium is close to being sold out.
Registration for Southeast States M&A Symposium is now open: Interested in growing through acquisition in the Southeast? Or are you based in the Southeast and considering a merger or sale? Or are you and your team just curious about what industry-record M&A means for your firm? If you answered "yes" to one of these questions, then register for the Southeast States M&A Symposium in Miami, FL, in January.
What we're tweeting about this week: We're big Arcade Fire fans here at MG. So it was good to see that The Suburbs – particularly in the South and West have been providing wonderful opportunities for #AE firms over the past decade.
Questions? Insights? What's the new normal like for your workforce? Same as it ever was? Or something brand new? Email Mick Morrissey @[email protected] or call him @ 508.380.1868.
Developing the "next you"? Coach, don't solve
A/E industry principals are born problem solvers. Read just about any A/E company mission statement, and you'll find the word "problem" prominently featured. (That's a rant for another time.) We are a well-intended bunch for sure, but our instincts to solve problems any time of the day or night, whether it's ours or someone else's, get in the way of the development of risers—especially the ones we are counting on to take our place at the head of the firm someday.
While coaching our protégés tends to produce better results than solving their problems for them, most of the "coaching" I observe amount to advice and story-telling. Perhaps the following fictional exchange between Lesley (A/E Company, Inc.'s next-in-line CEO) and Arthur (the firm's current CEO) sounds familiar to you…
Lesley: Clyde is great. His staff love him, but he blows budgets like it's a personal quest.
Arthur: Well, Lesley, you've got to talk to him. I know it's difficult, but you have to hold his feet to the fire, and he has to know we have budgets for a reason!
Lesley: Well, Arthur, I have talked to Clyde, and…
Arthur: Yeah, but you didn't reach him. Here's what you need to do. First, …blah, blah, blah…
By the time Arthur is 60 seconds into his "coaching," Lesley has already formed multiple reasons as to why Arthur's advice won't work or doesn't apply. And while Arthur lectures on, Lesley's brain boards a flight to the Bahamas.
That's the last time Lesley brings up any problem to Arthur. Development opportunity lost.
In our innate desire to solve problems, we jump right to the solution and end up owning the problem. Good intentions aside, owning the problem is not the coach's job.
A coaching conversation is most valuable when it brings about the following for the person being coached:
1) Cognizance. Cognizance, or awareness, is like opening a garage door and flooding it with light. The tools, bikes, toys, and ladders all become instantly visible, and with enough light, you can see what shape they are in—dusty, rusty, or otherwise. The same kind of thing happens when someone is struggling with a particular issue or problem; a coach asks a good question, and suddenly the world shows up in a different way. Heightened attention results in a sharpened view of the issue. To start a coaching conversation on the right foot (get permission first, by the way), ask questions like, "So what is going on?", "What do you think about the situation and how does it make you feel?", "What is your take on the problem?", and "What reason or reasons do you think are causing the problem?" With this last question, help the person you coach identify root issues by asking the "5 Whys"—why, why, why, why, and why.
2) Choice and Focus. Focusing more on the things that matter—and less on background noise that only serves to distract from the goal—dictates success. A hockey goalie focuses on the puck, not on the position of his stick. The pro bowler is focused on a certain pin, not his release point. It's about getting someone's attention on what matters most. Questions like, "What do you really want?" and, "What do you want to achieve?" will bring about this clarity and reality in the person you coach.
3) Control. When we have it, we feel good. When we don't have it, we feel lousy. When challenged about what we control and don't control, possibilities emerge. Questions like, "What is out of your control in this situation?", "What are you trying to influence?", and, "What is in your control that you are not controlling?" (to be asked in precisely in that order) will help the person you coach observe his or her own blindness. Some may lie to themselves at first, but simply let their response hang in the air long enough for their defensiveness to abate. Simply listen.
4) Trust in "The Natural." "Chicken Little" and "The Natural" live in all of us. When Chicken Little is in the driver's seat, one's inner voice is often filled with doubt and questions about choices and what should and shouldn't be done. When Chicken Little is driving the bus, the bus gets stuck. The more trust one can put in "The Natural"—that core part of us where all the upside, capability, and desire resides—the better the performance and outcomes. This isn't the kind of thing the person you coach can build up with a whole bunch of dedication and practice. It's much more about letting go and allowing it to happen. And when this trust is allowed to surface and dominate, Chicken Little is barely a whisper. To help the person you coach see this dichotomy in him or herself, ask questions like, "What do you notice about the conversation going on in your head when you are on your game?" and, "What do you notice about the conversation going on in your head when you misfire?"
Remember! The coach is not the problem solver. The person you coach drives the decisions and the results and learns in the process. Keep the problem where it belongs by asking questions in place of giving advice. Advice in a coaching setting is the consolation prize!
Would you like to discuss this topic with Mark Goodale? Email him @[email protected] or call him @ 508.254.3914.
Four Factors to Watch
1. Government Spending Package
On Washington's agenda for this week:
The Senate will vote this evening on legislation to fund the US government through Dec. 3 and suspend the debt ceiling.
The House will vote Thursday on the $1 trillion bipartisan infrastructure bill.
There will be continued discussions but no set date yet for the vote on the larger $3.5 trillion social welfare and climate bill.
House democrats have been working to reach an agreement on the broad climate and social policy spending package. The total price tag is still unclear, but the party claims it knows how it will be funded.
The package is likely to be somewhere between $3 and $3.5 trillion (over the next 10 years). To pay for it, Democrats claim it will source revenues or savings from:

$2 trillion tax increases from corporations and high-income individuals
$700 billion in budgetary savings from prescription drug pricing
$600 billion from economic growth (from higher revenue or lower spending)
So, what have moderate and progressive House Democrats been negotiating? Some of the matters affecting the final amount and content of the package include:
Progressives want to reach the $3.5 trillion from Biden's Build Back Better Agenda, while moderates, concerned with adding to the federal budget deficit, think that would be too large of an expansion of government.
Moderate Democrats have concerns about climate provisions.
Wealth and capital-gains tax at death, idealized by the progressive wing of the Democratic Party, will likely not move forward.
Some moderates are interested in changes to deductions on local and state taxes.
Despite the points of contention among Democrats and their very slim majority, the House is expected to vote and pass a large spending package that conforms with a significant portion of Biden's original plan. Let's see how it unfolds.
2. Federal government deficit and debt
The U.S. federal debt has surpassed $28.5 trillion, and since the two-year debt ceiling suspension ended in August, Democrats will need to take action to raise or once again suspend it. This is something the U.S. has done 78 times in the last 60 years as a mechanism to contain federal spending. Republicans are not expected to vote in favor of legislation to raise the debt limit, potentially forcing Democrats to add a provision in the reconciliation bill.
In spite of claims that the Build Back Better plan will be paid for, estimates say it could lead to over $2.9 trillion in additional debt over the next 10 years, which means debt could get to be 115% of GDP. If no action is taken to raise or suspend the debt ceiling by October or November, the increased risk of the U.S. defaulting on its debt obligations would bring tough consequences to the U.S. economy.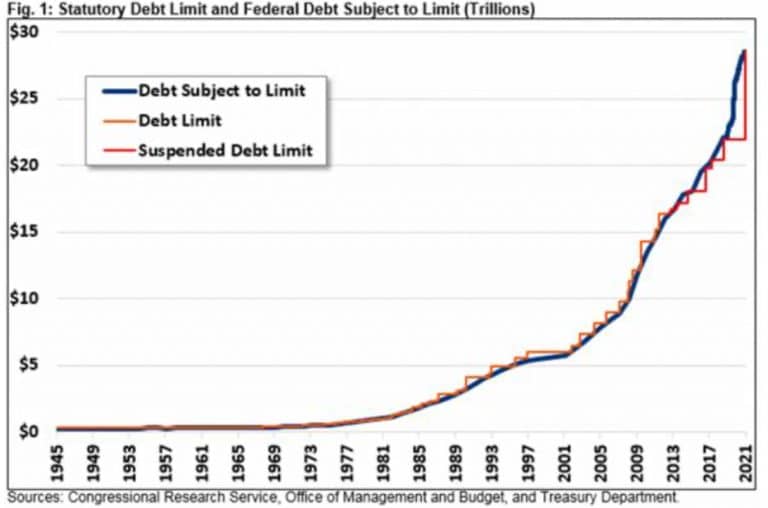 3. Employment
From the Department of Labor on 9/23:
Unemployment insurance weekly claims: 351,000 (16,000 increase vs. previous week)
Unemployment insurance four-week moving average: 335,750 (750 decrease vs. previous week)
4. COVID-19 Case Numbers
The seven-day moving average of new cases reported has been steadily declining to approximately 122,000 as of September 22 vs. 147,000 a week prior.
Contact Rafael Barbosa at [email protected] or call him @ 972.266.4955.
Subscribe to our Newsletters
Stay up-to-date in real-time.