Word on the street > AE Industry Intelligence: Issue 64
AE Industry Intelligence: Issue 64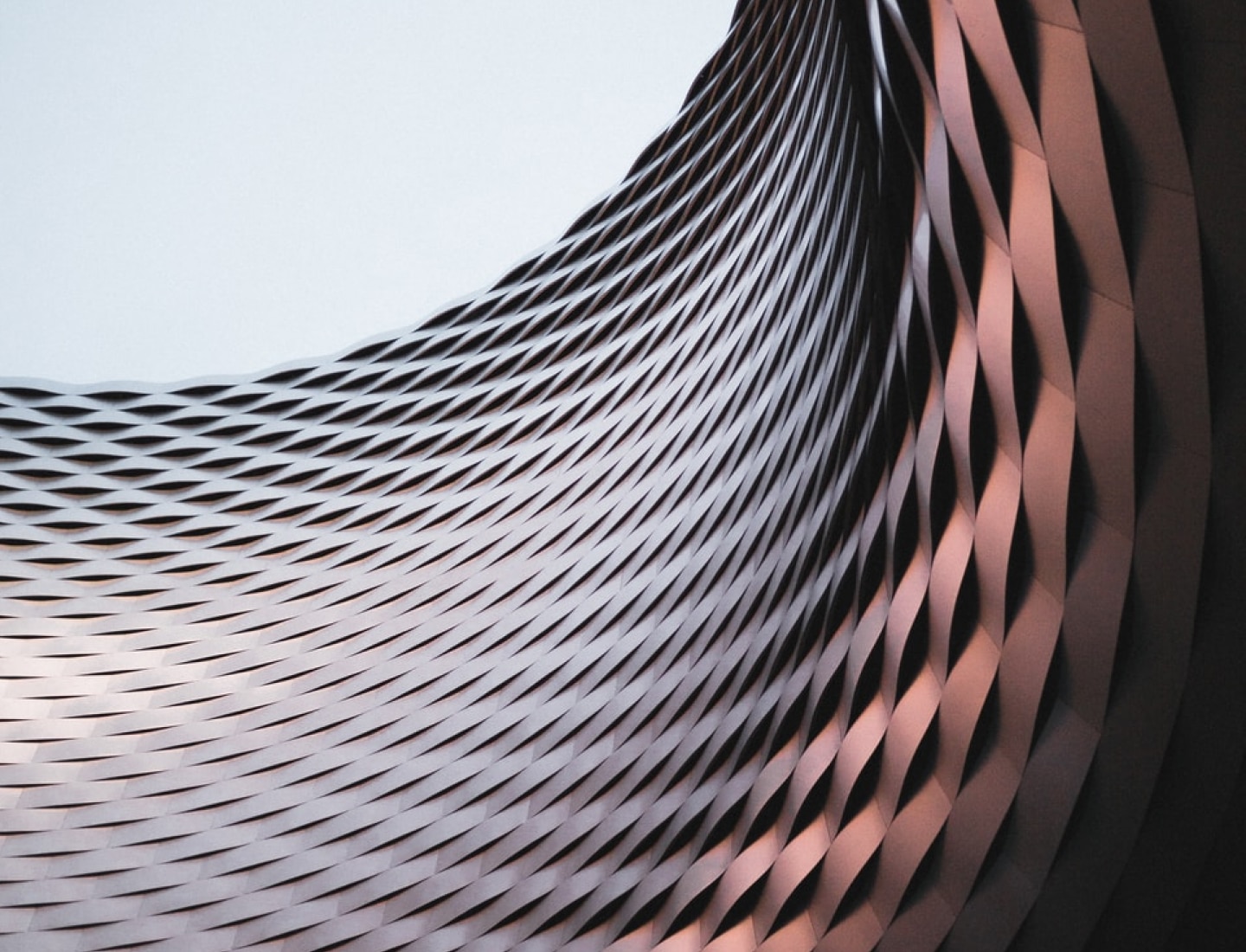 Five ways CEOs destroy value in their firms.
2021 is going to be another record year for our industry. The economy is booming. Some version of a federal infrastructure plan is on its way. Demand for A/E services outstrips supply, resulting in higher profits. Firm values are way up. Everything seems pretty, pretty, pretty good. But good times tend to cover up a lot of bad habits and practices. And in some cases, those are destroying shareholder value. (Editor's note: This is one of Mick's darker columns. Reader discretion advised. We're sure he will return to a more uplifting message next Monday!)
The CEO's #1 job is to increase shareholder value. Most CEOs understand that explicitly and wake up every day driven to create value for their shareholders (and broader range of stakeholders). Many try to be "good leaders" but don't really get the connection between their actions and the creation of value. They review the firm's annual shareholder report like any other employee, seemingly unaware of their disproportionate impact on the results. And then there are those CEOs who by their actions—but mostly inaction—actually destroy shareholder value. And here are the most egregious ways in which they go about doing that.
They tolerate dysfunction among their leadership team: Whether it's turning a blind eye to inappropriate behavior ("Look, I know he shouldn't do that and that it's borderline unethical, but his business unit generates 50% of our profit. If I confront him and he leaves, our goose is cooked!"), or shrugging shoulders despite repeated disregard for protocols, or disrespect for others ("Sure, she doesn't ever prepare an annual business plan or show up for our leadership meetings, but the Fresno office loves her, and I can't rock that boat"), dysfunction at the top makes it harder for good and necessary decisions to be made quickly. This results in lost opportunities and operational inefficiencies which directly and immediately hit financial performance. Worse, the best people know what's going on and either leave or become disengaged in such an environment. Either way, value gets destroyed. CEOs doing this need to read The Five Dysfunctions of a Team—and fast.
They mistake "family" for "team": Ask any A/E or environmental employee what they like about their firm, and one of the first things they will say is something like, "I love the family atmosphere here." And there's nothing wrong with that—except it's flat out wrong. They're confusing "family" for "team." For employees, that's not a big deal. However, CEOs who make this mistake automatically protect and reinforce sub-optimal performance: "Look I know her business unit continues to under-perform and she's unable to fix it, but she's been with us for over 20 years. She's like part of the family, and I'm sure 7% profit is good enough." No, it's not good enough when the business could be doing 20%. And the CEO who enables sub-standard performance destroys shareholder value. The worst lies are the lies we tell ourselves.
They're too slow to pull the plug: Whether it's a business unit in a dying market where there is only red ink in the future, or a supposedly innovative idea from a rising leader that's been sucking cashflow for five years and has shown nothing of the potential originally promised, or an overpriced acquisition that has been an abject integration failure, value-destroying CEOs either wait too long to cut the cord on these losers, or they fail to exit them completely. In many ways these are the most insidious value-destroyers, and they steal future shareholder value, too.
They're content with the "sell time for money" project-by-project business model: They see their competitors investing in recurring revenue streams through digital subscription client interfaces. They recognize that more and more clients are choosing to work with design and environmental firms via digital models and are eager to embrace the subscription model. They may even recognize that exit values for firms that embrace technology and recurring revenue models are higher than for those that do not. And yet, they are unwilling to take the sugar high profits from 2020 and 2021 and invest them in new business models. Happy to kick the can down the road and destroy future shareholder value.
They see all overhead as "bad": There are still CEOs who view Marketing and Human Resources (HR) as expenses rather than investments. Instead of understanding and investing big in the power of their firm's brand, they focus on seller-doers and rely on work from legacy clients ("Over 80% of our work is from repeat clients!"). Instead of making sure that HR has a seat at the leadership table, they relegate it to a compliance and risk management function. When you see a firm with these dynamics in play, you are observing a CEO who is slowly destroying shareholder value.
The Board's role: Ultimately, it falls to a firm's Board of Directors to hold the CEO accountable for his or her performance. They are responsible to the shareholders. But far too often in our industry, the Board is comprised of managers and shareholders who report to the CEO, and this reporting structure muddies the agency relationships necessary to either change the CEO's behavior or bring in a new CEO who understands how to create—not destroy—value.
M&A Update – industry consolidation continues to build a head of steam: This week we reported 13 new deal announcements. U.S. industry M&A is now up 26% over the past twelve months. Like Richard Branson and Jeff Bezos, it feels like we are strapped onto the rocket and headed to a brand new phase of industry consolidation.
Congratulations to our friends at R.G. Miller in Houston: The storied Texas firm announced their sale to DCCM last week. We're happy that they trusted us to provide them with advice and guide them through the transaction.
Results: To see the twelve transactions we have helped facilitate this year to help our clients achieve their goals and the over 120 deals that we have helped bring together since 2006, click here.
Texas is the place to be! Specifically, Houston this Oct. 21 and 22 for the 7th Texas M&A Symposium. Join over 100 industry CEOs, M&A decision makers, and investors from Texas and around the nation. Learn about the latest M&A trends, deal prices, and best practices. We're proud to once again partner with our friends at ACEC Texas on this premier industry event. Here's how the attendee list is shaping up:
CEOs / Presidents 45%
From Texas 46%
From ENR 500 firms 75%
Dealmakers 100%
What we're tweeting about this week: From the Wall Street Journal, remote work is the new signing bonus. Workers are trading jobs, enticed by the guarantee of flexible schedules and continued work from home.
Is there something missing in your week? We've heard from a number of readers that they've not been receiving our emails recently. Apparently, this started in May as a result of changes to the Microsoft 365 security platform. We're working with our email provider, Constant Contact, as well as Microsoft to resolve the issue. If you wish, you can help us address this issue by having your IT department add the following Constant Contact IPs to your safelist to allow our e-Newsletter emails to filter safely to your inbox:
208.75.123.0/24
205.207.106.0/24
Questions? Insights? How have you witnessed value being destroyed in firms? Email Mick Morrissey @ [email protected] or call him @ 508.380.1868.
Four Factors to Watch
1. Infrastructure Bill
Senate Majority Leader Chuck Schumer said the Senate might continue working into its August recess to pass a bipartisan infrastructure plan as well as a budget resolution that would allow Democrats to push through legislation related to a wide range of priorities without Republican support. He says the goal is to work with the White House to convert the $1.2 trillion infrastructure plan into legislation. The other plan Democrats are working to pass is a broad framework featuring funding for childcare, healthcare, and the environment. The Senate's recess is from August 9 to September 10.
2. COVID-19 Case Numbers
In the last two weeks, the seven-day average of daily COVID cases increased from 11,674 to 16,208. The Delta variant is largely believed to be causing the resurgence and is reportedly 55% more transmissible than Alpha, the variant that originated in the U.K. and dominated the U.S. Seven-day averages of COVID cases increased in California and Texas in the last two weeks:
California: from 942 to 1,675
Texas: from 1,219 to 1,486
3. Employment
First-time jobless claims rose slightly to 373,000 from the previous week's total of 371,000. The Dow Jones projection was lower at 350,000. The level of continuing claims dropped 145,000 to 3.34 million, which is its lowest level since March of last year. The four-week moving average for continuing claims dropped 44,500 to 3.44 million, its lowest rate since March 2020.
4. Inflation
The consumer price index for June will be released tomorrow. Economists predict reports that core prices rose 4% in the 12 months through June, which is in addition to the spike in May when prices surged significantly. Wholesale prices will be revealed on Wednesday and are expected to slow slightly from the previous month. The producer price index, excluding food and energy, will likely reveal a half-percent rise for June compared to a 0.7 percent rise in May.
International shipping costs are adding to inflationary pressures. The cost to ship a boxload of goods to the U.S. from China is now close to $10,000, which represents an increase of 229% from a year ago. The recently published Drewry World Container Index, a composite index reflecting eight major trade routes, rose to $8,796, a 333% rise from a year ago. Rates are expected to increase further in the coming weeks.
5. COVID Vaccine Update
Pfizer and manufacturer BioNTech announced last Thursday that they are developing a COVID-19 booster shot to combat the Delta variant. The companies say that while they believe a third shot of their current two-dose vaccine provides the highest levels of protection against all currently known variants, including the Delta, they are developing an update to ensure the greatest possible protection.
Delta is expected to cause another surge in new coronavirus cases this fall. States with the lowest vaccination rates will be hit hardest. Currently, there are about 1,000 counties in the U.S. that have COVID vaccination rates under 30%, mostly concentrated in the Southeast. In Missouri, for example, only four counties have vaccination rates above 40%.
Subscribe to our Newsletters
Stay up-to-date in real-time.