Word on the street > AE Industry Intelligence: Issue 61
AE Industry Intelligence: Issue 61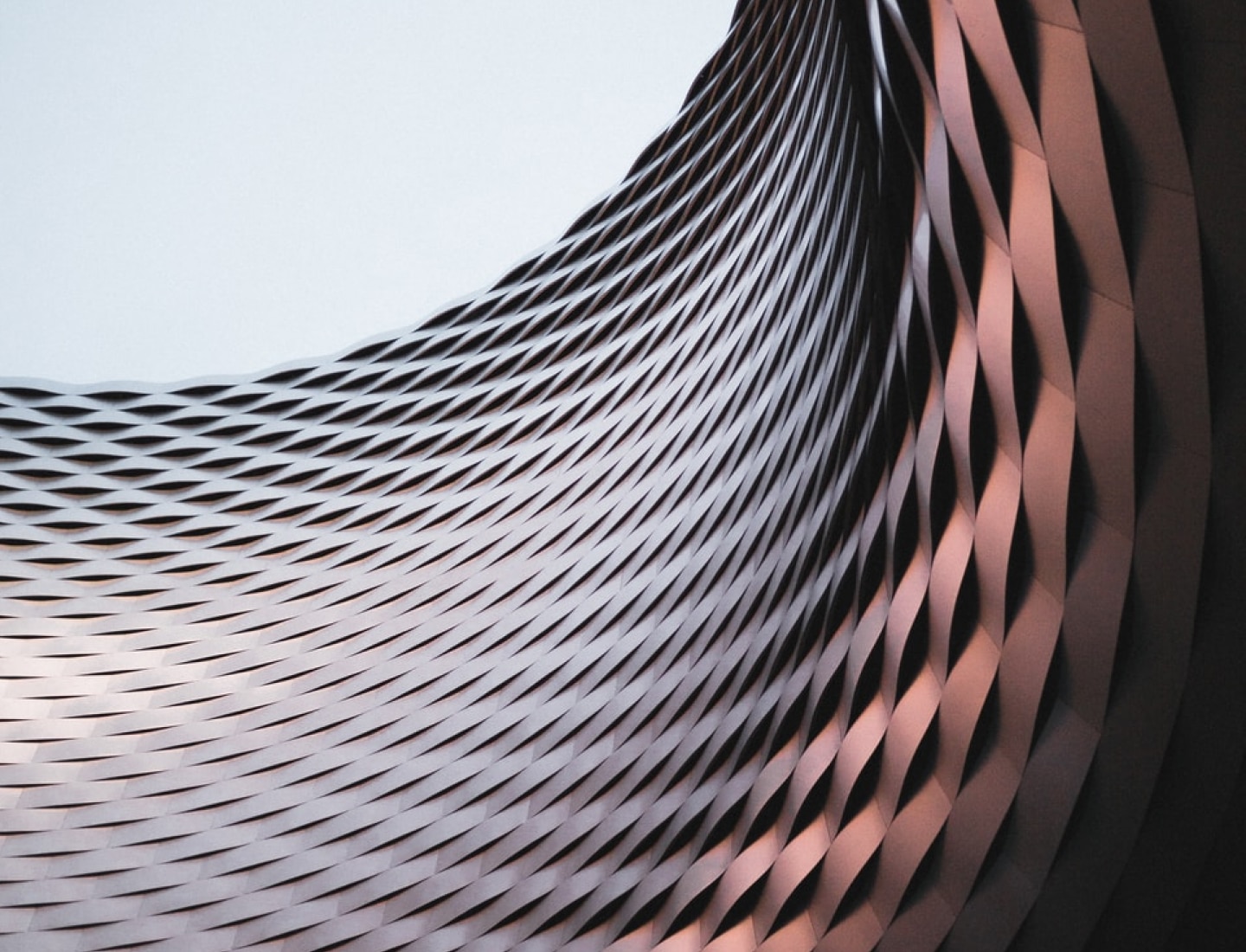 Four big take-aways from last week's VR CEO & C-Suite Conference
Last week we hosted our fourth virtual reality (VR) event for A/E industry leaders. Attendees came from across North America (VR is mighty handy when the U.S.-Canadian border remains closed to non-essential travel) to learn and network in a variety of custom-designed VR spaces including auditoriums, galleries, and conference rooms. Strategy + Execution was the theme for the Wednesday sessions, while on Thursday the focus was on Capitalization + M&A. Here's what I learned from the discussions:
"Unprecedented Part 1": The pandemic year of 2020 was unprecedented for all the wrong reasons. But A/E firm CEOs persevered, adapted to their new reality, and guided their firms through twelve months of craziness. They navigated a decade's worth of change in a single year, and no leadership development program or business experience or mentor could have prepared them for the challenges they overcame. Having persevered through all of that, they could have at least expected a return to normalcy and maybe some R&R. But instead 2021 said, "Hold my beer."
Just like The Godfather Part 2: "Unprecedented Part 2" is so much better than the first one. This year is going to be unprecedented for overwhelmingly positive reasons. The U.S. economy will grow at its fastest clip in four decades. The current cohort of A/E firm CEOs have never experienced such a positive economic environment. Once again, they are experiencing a year for which they are unprepared. Opportunities for their firms abound like never before. The whiplash—between 2020's uncertainty and 2021's Great Gatsby vibe—will forge their leadership credentials.
No one has figured it out yet: The #1 top-of-mind topic for many attendees was how leadership teams are navigating the post-pandemic work model. Firms were all over the map on this. Discussions often times started with emphatic, declarative statements such as "We have everyone back in the office now!" or "We're targeting beginning of September to bring everyone back" or "We're going 100% virtual." But as the conversations flowed it became clear that everyone had a more nuanced approach and was still figuring out what their New Reality was going to be.
The power has shifted: Talented people are the scarcest of resources in our industry. It's a seller's market. The events of last year objectively proved that the vast amount of the work done in the leased brick-and-mortar office space of A/E firms can be done remotely. So, if an employee wants to work for an employer from home full-time or part-time and can do so successfully, why on earth compel them to do so from a legacy office? The future work model will be a blend of remote work and shared office workspaces and will be far better at meeting the needs of employees and clients. A/E firm leaders and managers need to figure out how to fully capitalize on it.
We also discussed a few notable M&A trends:
2018—the tipping point: My colleague Jon Escobar shared some jaw-dropping statistics in his Thursday M&A Trends and Deal Pricing presentation as follows:
1. There were 2,715 A/E and environmental firms that were sold or merged since 2010.
2. Of those transactions, over 40% have taken place since 2018!
3. Starting in 2018, the average annual deal volume jumped 53% from 202 to 311.
Taken together the message for A/E firm leaders is that in just the past 3.5 years, the pace of consolidation of our mature industry has dramatically accelerated, with direct impacts on the competitive environment for work AND talent. (Bigger firms tend to have better benefits and tend to invest more in learning and development of their people.)
The West's Awake: There has been a marked increase in M&A activity in western states over the past year. Year-to-date with 27 transactions, California has seen more consolidation than any other state. And the 13 deals announced thus far in 2021 in Washington, Oregon, Nevada, and Arizona already match the total for 2020.
M&A Update: Speaking of tipping points and accelerating trends, M&A is up a stunning 19% over the past 12 months. This week saw the announcement of eight mergers in the U.S.
It's not Muscle Shoals but it's close: Congratulations to our friends and client, industry-leading Dewberry (Fairfax, VA) ENR #37 on their acquisition of innovative MEP firm Edmonds Engineering (Birmingham, AL). We're glad that we could help bring these two great firms together.
Track record: To see a listing of the 10 mergers we have helped facilitate this year and over 120 deals that we have helped engineer since 2006, click here.
Registration is open for our 7th Texas M&A Symposium: And the event is filling up fast! Join industry CEOs, M&A decision makers, and investors from Texas and around the nation on Oct. 21 and 22 in Houston. Learn about the latest M&A trends, deal prices, and best practices. We're proud to once again partner with our friends at ACEC Texas on this premier industry event. Early bird registration rates are available through the end of June.
Who we're following on Twitter: ACEC Texas has a very active and informative feed. We're looking forward to partnering with them for the 7th Texas M&A Symposium this October in Houston at which ACEC Texas members receive discounts excelente!
Questions? Insights? How is 2021 shaping up for you? Email Mick Morrissey @ [email protected] or call him @ 508.380.1868.
Four Factors to Watch
1. Infrastructure Bill
Talks between President Biden and Senator Shelley Moore Capito broke off last week, as Biden was seeking more new spending than the $330 billion Capito was willing to deliver. With a sizable gap still remaining between Republicans and Democrats, a bipartisan group of 10 senators reached an agreement on an infrastructure proposal that would be paid in full without tax increases. According to the Wall Street Journal, sources close to the deal report that the bill calls for $579 billion above expected future federal spending on infrastructure. The overall proposal would total $974 billion over five years and $1.2 trillion if it continued over eight years.
Some Democrats, however, don't believe legislation that favors certain measures (such as a gas tax over tax increases on the wealthy) will result in a large enough package, unless that legislation violates Biden's commitment to not raise taxes on those earning less than $400,000.
2. COVID-19 Case Numbers
In the last week, the seven-day average of daily COVID cases dropped from 15,000 to 14,000; however, Florida stopped reporting cases, so the daily cases may have plateaued or even increased a small amount. The seven-day average of daily fatalities increased slightly from 430 to 438—again, not including Florida. Seven-day averages of COVID cases rose in California and Texas:
California: from 930 to 1,000
Texas: from 1,270 to 1,970
3. Employment
First-time jobless claims fell from 385,000 to 376,000 last week and were roughly in line with economists' projections of 370,000. It is the second week in a row that jobless claims have been under 400,000 since the early days of the pandemic. Just prior to the pandemic, the U.S. average on unemployment claims was approximately 211,000.
4. Inflation
According to the Labor Department, consumer prices for May rose at their fastest pace since 2008. The consumer price index (CPI) is up 5% from the same period last year. The CPI increase is the largest since the 5.3% increase in August 2008, just prior to the Great Recession. Thus far, the Federal Reserve's stance is that the factors driving inflation are temporary and will subside in time, and inflation appears higher because of comparisons to a year ago when the economy had ground to a halt because of the pandemic. The Fed is not expected to react with any measures when the Federal Open Market Committee meets next week. The belief is that supply chain challenges are a major driver of what is seen as a shorter-term issue and that other indicators of longer-lasting inflation will remain in check—at least for now.
5. COVID Vaccine Update
More than 141 million Americans (about 43% of the population) have been fully vaccinated, up from 136 million last week. The Food and Drug Administration began discussions on the use of COVID-19 vaccines in children as young as six months old, while Moderna reports it requested the U.S. agency to extend the emergency use of its COVID-19 vaccine to children between the ages of 12 and 17.
Subscribe to our Newsletters
Stay up-to-date in real-time.