Word on the street > AE Industry Intelligence: Issue 58
AE Industry Intelligence: Issue 58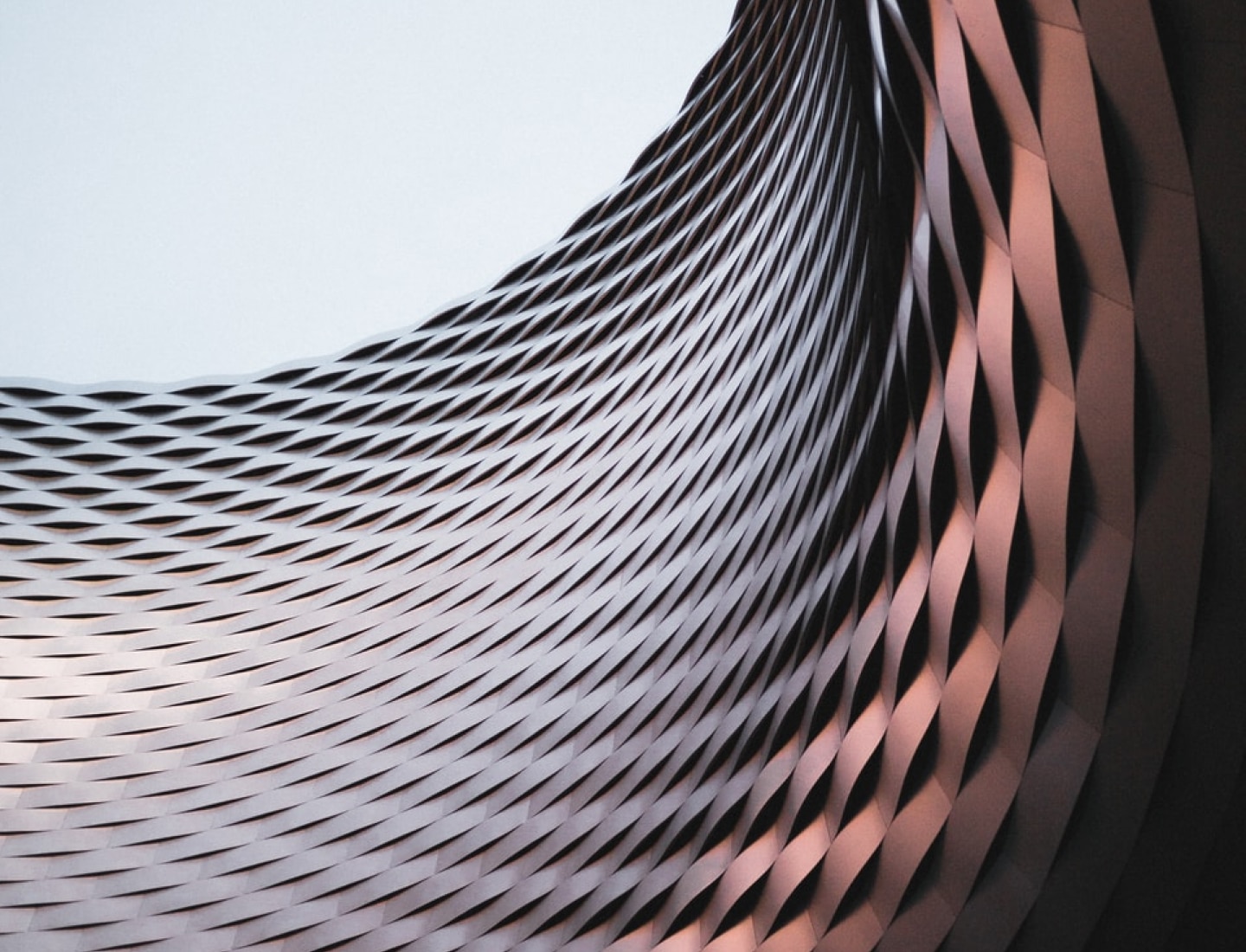 "A booming 2021 through the lens of industry leaders"
The A/E industry is humming. The engines of infrastructure, environmental and site/civil firms have been running hot for over a year. M/E/P & structural firms are busier than ever designing data centers, distribution facilities, EV factories, and launch pads to support a new economy fashioned by Musk and Bezos. The demand for laboratories and research facilities is buoying architecture and interiors firms that are concurrently seeing their dormant hospitality and entertainment sectors roar back to life. There's a LOT of positivity going around. And a great way to quickly assess the state of the market is through the eyes of the industry's publicly-traded firms.
A unique perspective: The quarterly reports of the industry's publicly-traded firms provide a timely opportunity for their investors to view their performance. In doing so they also give us a close-to-real-time proxy of industry activity and outlook. The most recent crop of reports augurs well for another robust year for the broader A/E Industry.
And now from Hollywood….Florida: On Wednesday, fast-growing industry leader NV5 Global, Inc. (NASDAQ: NVEE) reported "strong first quarter results" and "record cash flows." Per CEO (and civil engineer) Dickerson Wright "we anticipate increased growth opportunities as the economy continues to open throughout the year." Demand for NV5's utility, infrastructure, and public sector services drove a 5% increase in the firm's backlog for the quarter – a positive indicator for the health of the industry.
Water water everywhere: At the end of April, Tetra Tech Inc. (NASDAQ: TTEK) — ranked #1 in Water by ENR for 18 years in a row– reported "strong second quarter results" with "record second quarter revenue and operating income" in both its government and commercial businesses. The company's backlog increased 5% year-over-year – more good news for the industry.
From north of the border: Montreal to be precis. On Wednesday, WSP Global, Inc. (TSX: WSP) reported a "strong start to the year" with "…adjusted EBITDA up 10.3%…" The company's management expects "…organic growth to be in the low-to-mid single digit range for Q2.." Importantly, "backlog grew organically by 1.7% compared to backlog as of December 31, 2020."
More good news from the north: On May 5, Stantec (TSX, NYSE:STN) reported "solid first quarter results" and again encouragingly for the rest of the industry "5.8% organic backlog growth." Per the firm's report, "organic backlog growth was achieved across all business units, including Buildings, and with double-digit growth in Energy & Resources and Environmental Services."
Meer goed nieuws from across the pond: On April 20, Arcadis (EURONEXT: ARCAD) reported "strong first quarter results" and "organic backlog growth at 3% quarter-to-date." The "main drivers" of the firm's first quarter "are the strong performance in North America and the UK."
This market is moving FAST: Consider that in Q3 2020, many of the publicly-traded firms in our industry were unclear as to where the market was headed (kind of like the rest of us). Now, there is great confidence in the resiliency of their business models – proven through the pandemic – the importance of their work (being essential businesses is reaffirming) – and the outlook for their end markets (they will benefit from any U.S. infrastructure bill that passes – even the skinniest one.)
M&A Update: As we predicted at the start of the year, the pace of industry M&A continues to increase each week – now up 9% year-over-year. With five domestic deals announced this week and all five involving private equity (PE) – it's time to recognize that PE is a feature of the A/E industry, not a bug.
CEO + C-suite conference registration closes this week: Registration for our upcoming CEO & C-suite VR Conference closes this week. Network and learn with CEOs, CFOs, CMOs, CTOs and CPOs from around the country on June 9 and 10 in VR! This first-ever two-day themed VR Conference will focus on Strategy + Execution and M&A/Capitalization. FOMO? Click here to register.
Live and in-person October Texas M&A Symposium! Our M&A Symposium series is back live and in-person with our 6th Texas M&A Symposium in Houston this October 21 and 22. Join us as we host at the super sleek Post Oak Hotel (the ONLY Five Star Hotel & Spa in Houston). Network with A/E executives and investors from Texas and around the nation. Get the latest M&A trends, stats and best practices from industry experts, buyers, and sellers. We're proud to once again partner with our friends at ACEC Texas on this premier industry event. Click here for updates and to be notified when registration opens.
Who we're following on Twitter. Our brainiac Virtual Reality pals over at Spatial are rolling out new features almost daily for their innovative VR platform that brings business teams together no matter where they are located. We really like their new Community Virtual Gallery space and their new functionality for users to interact in the virtual spaces via #desktop and #mobile.
Questions? Insights? Email Mick Morrissey @ [email protected] or call him @ 508.380.1868.
Four Factors to Watch
1. Infrastructure Bill
NBC reported that President Joe Biden met with Democratic and Republican congressional leaders at the White House to attempt to reach an agreement on his $2.25 trillion infrastructure bill. It was Biden's first meeting with House Minority Leader Kevin McCarthy and Senate Minority Leader Mitch McConnell since taking office in January. McCarthy reported that the meeting was "productive" and that he sees an opportunity for Republicans to work with the president on an infrastructure plan. But both Republicans ruled out any tax increases or revisions to the 2017 tax overhaul, which is how Biden has proposed paying for his plan. Immediately after the meeting, Speaker of the House Nancy Pelosi reiterated her prediction that a bill would be brought to the floor by July 4.
2. COVID-19 Case Numbers
In the last week, the seven-day average of daily COVID cases dropped from 45,100 to 36,800. As vaccinations increase, even sharper drops in daily cases are expected by July. The seven-day average of daily fatalities dropped slightly from 693 to 629. Seven-day averages of COVID cases trended down in California, Texas, and Florida:
California: from 1,905 to 1,760
Texas: from 3,190 to 2,650
Florida: from 3,520 to 2,340
States that have been more recently hard hit, like New York and Michigan, have seen more precipitous drops in daily cases. At the end of March, New York's seven-day average was over 10,000 and is now down to 2,240. A month ago, Michigan's seven-day average was over 7,800 and is now approximately 2,600.
3. Employment
First-time jobless claims fell from 507,000 (adjusted up from 498,000 the previous week) to 473,000 last week and were below economists' projections of 490,000. Job openings are at a record 8.1 million, yet nearly 10 million people are still officially unemployed. Labor remains the fundamental constraint for many companies and layoffs are at all-time lows.
4. Inflation
The consumer price jump in April, the largest in almost 12 years, is being fueled by supply chain disruptions and recovery of the tourism sector. Increases across the board contributed to the consumer price index increase of 0.8% from the prior month, as super-charged demand is resulting in costs being passed on to consumers. The labor department reported that the CPI, which excludes the food and energy components, increased by 0.9% from March— the largest jump since 1982.
5. COVID Vaccine Update
Last week, federal health officials advised that fully vaccinated individuals can stop wearing masks or maintaining social distance in most indoor and outdoor settings, regardless of size. It is thought that the move will incentive those who are on the fence about vaccination to get inoculated. The pace of daily doses has slowed about 36% from its peak of 3.38 million about a month ago. To date, about one-third of the nation's population have been fully vaccinated. Last week, the FDA authorized the Pfizer vaccine was authorized for emergency use in 12–15-year-olds.
Subscribe to our Newsletters
Stay up-to-date in real-time.