AE Leadership Letter > Volume 5 Issue 3
AE Leadership Letter: Volume 5 Issue 3
Brining you new ideas for impacting people performance including the latest on company culture, work-life balance, time management, developing next-generation leaders, and new management ideas being implemented in other industries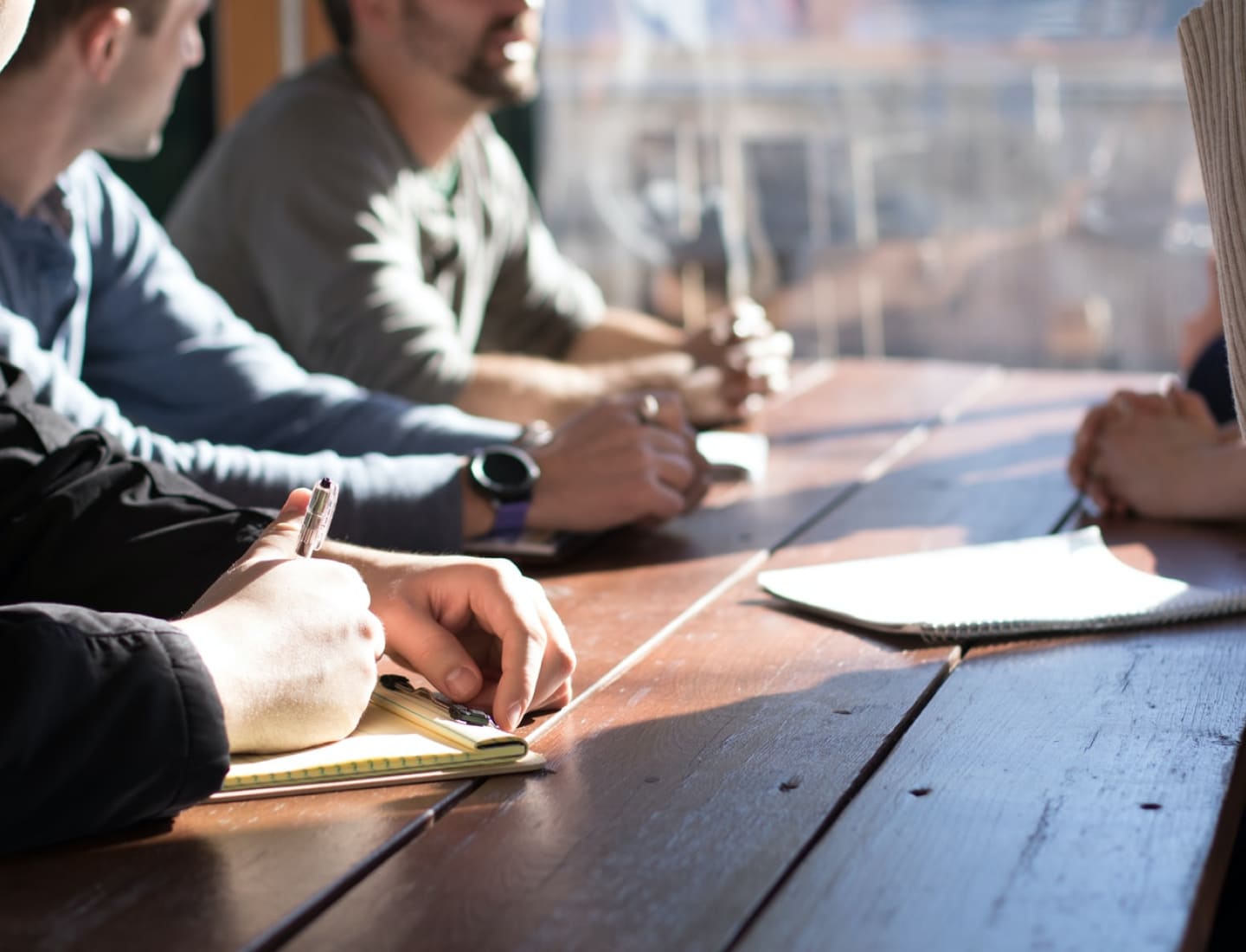 In This Issue
culture club
The next you
The balancing act
culture club
Selling Your Culture to New Recruits
Sales job
Prospective employees aren't the only ones who need to sell themselves during job interviews. As hiring becomes increasingly competitive, the need for A/E firms to pitch themselves to job-seekers continues to grow. One of the ways your firm can differentiate itself with new recruits—and make sure candidates will be compatible in the long run—is to promote your unique company culture.
First things first
The first step in selling your company culture to new recruits is making sure you actually have one. Company culture is more than offering free sodas in the refrigerator or putting a ping-pong table in the back of the office. It's knowing what your firm stands for. What's celebrated in your firm and what's taboo? What specific types of behavior are expected from your employees? These collective values should be clearly defined in your firm's strategic business plan along with your firm's mission statement and a vision of where your firm aspires to be in the future.
Concrete mix
Make sure that all employees interviewing job candidates are not only familiar with your firm's mission, vision, and values, but are actively promoting them. All interviewers should be able to give concrete examples of how the firm lives out its values as well as specific details about how job-seekers in their prospective roles would be able to help the firm carry out its mission and fulfill its vision. Keep in mind that the hiring process is a window into your company's culture and reflects how strongly you value communications, honesty, and quick decision-making.
Hiring aid
Having a well-defined company culture will not only help sell your firm to new recruits, it will aid in making hiring decisions. Knowing that prospective candidates are cultural fits could be more important than their skill sets, since skills can be developed through training.
the next you
Finding Hidden Leadership Potential in Your Firm
Compatibility issues
While most A/E firms were started by entrepreneurs, it's common for owners to populate their companies with pure architects and engineers who lack the desire to become the future leaders and stockholders of the firm. This is the reason why many owners find themselves forced to put their A/E firms on the sales block rather than execute an internal ownership transition.
Mind field
A/E firm owners seeking to avoid this predicament need to identify next-generation leaders who demonstrate the capacity for making the mindshift from focusing solely on producing work for clients to taking care of the concerns of the entire firm. Keep an eye out for employees who seem to have the innate ability to make grounded assessments and sound decisions, solve problems, and speak with intention.
Fear factor
Rather than relying solely on their talents, strong leaders accomplish their goals through the work of others. Look for employees who set up their fellow project team members to be successful. Since leaders can't be crippled with the fear of being wrong, also take note of employees who aren't afraid to be decisive and make mistakes.
The big three
Offer training that develops behavior sets in younger employees to help them make the transition to leadership. Make sure your next-generation leaders learn about the three simultaneous agendas they will need to be thinking about at all times—sustainability, serviceability, and survivability. Sustainability requires leaders to ensure the resources of the firm—be they human or capital—are not being burned out or underutilized. Serviceability demands that the firm is producing value for its clients, and survivability compels leaders to determine whether the firm is producing enough growth and profits to take care of both today and tomorrow.
the balancing act
Hitting the Reset Button: Corporate Sabbaticals
Wanna get away?
Although usually associated with the world of academia, sabbaticals have become a valuable recruitment and retention tool for some of America's most successful companies. Sabbaticals can prevent burnout and give employees opportunities to recharge by traveling, volunteering, or spending more time with family. Since employees considering a change in scenery might actually be motivated more by the potential time off between jobs rather than the desire for a new employer, sabbaticals can keep veteran staff from jumping ship. While some companies are concerned that employees might never return from sabbaticals if they find greener pastures, the risk of losing burned-out workers may be even greater.
Sixes and sevens
Companies that offer sabbaticals stand out from the crowd. The New York Times reports that, according to a survey by the Society for Human Resource Management (SHRM), 12 percent of employers offered unpaid sabbatical leave and only 4 percent offered paid-leave sabbatical programs last year. However, nearly one-quarter of the Fortune 100 Best Companies to Work For in 2017—ranging from Adobe Systems to Deloitte to Autodesk—offer sabbatical programs. While Autodesk offers a six-week sabbatical to employees every four years, it's more common for companies to offer sabbaticals after every six or seven years of employment.
Deep impact
While there may be some short-term productivity losses for employers, sabbaticals may actually provide long-term productivity benefits by offering training and development opportunities for employees who have to cover for their absent counterparts. This can ultimately strengthen the depth of talent on your team and spotlight potential successors.
It's no vacation
An investment of time will be required to set up and administer a sabbatical program. The SHRM recommends that employers seek legal advice prior to setting up a sabbatical program to ensure such time off is not considered vacation leave. Sabbatical time, unlike vacation time, is not earned and does not have to be paid out at the end of an employee's tenure. Also be sure of ramifications on benefits such as health insurance, particularly if some or all of a sabbatical is to be unpaid.
Subscribe to our Newsletters
Stay up-to-date in real-time.