AE Industry Dashboard > Volume 10 Issue 3
AE Industry Dashboard: Volume 10, Issue 3
Bringing you snapshots of key market sectors, business management ideas, and must-know information for managing and leading your firm.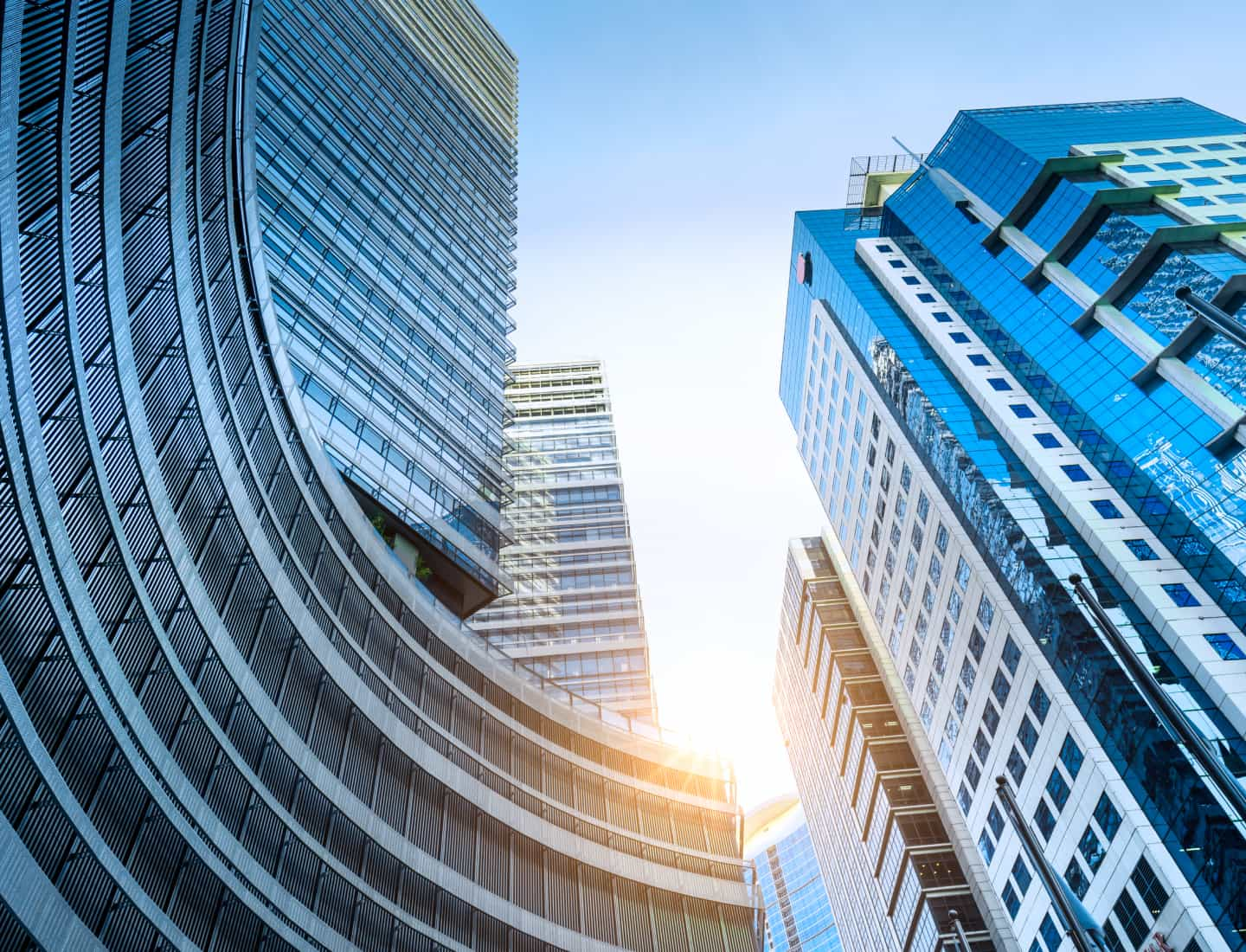 In This Issue
Market Watch
Technology Corner
The New Workplace
Market Watch
Shifting Landscape Fuels Adaptive Reuse
A new purpose
As the coronavirus pandemic alters how Americans work and live, the economic turmoil it has unleashed will spur a rise in adaptive reuse projects, deemed "the future of commercial real estate" by the Commercial Observer in an October headline. Multifamily housing developers, in particular, are seeking to repurpose existing real estate assets that can be purchased at a discount. As the National Real Estate Investor reports, "Apartment developers are watching and waiting for prices to drop to buy other property types damaged by the economic crisis to redevelop into multifamily buildings."
Checking out
Few sectors of the economy have been as decimated by the pandemic as the hospitality industry. According to data benchmarking firm STR, the U.S. hotel industry endured its lowest third-quarter occupancy rate on record in 2020. Real Capital Analytics reports that 6% of hotel assets purchased in the second quarter of 2020 were done so with the intent of redevelopment or conversion into a new asset class. That percentage will likely rise over the next 12 to 18 months as a wave of hotel foreclosures is expected. Developers and private equity investors are poised to swoop in and purchase hotels at substantial discounts for conversion in multifamily and student housing.
Bargain shopping
Already struggling before the pandemic, shopping malls are facing the loss of anchor tenants such as retailers J.C. Penney and Lord & Taylor, which have filed for bankruptcy in recent months. Coresight Research projects that 25% of the nearly 1,200 malls in the U.S. will close by 2025. Developers are converting shopping malls and big-box retail locations into churches, senior housing, healthcare facilities, and warehouse and distribution facilities. Amazon has been negotiating with Simon Property Group, one of the country's largest mall owners and operators, to convert vacant department store space into distribution hubs.
Office space
If working from home becomes a permanent legacy of the pandemic, the demand for office space will diminish. U.S. Housing and Urban Development Secretary Ben Carson has said that vacant office space could be adapted to address housing shortages. However, zoning issues often preclude the conversion of commercial space to residential, and only a minority of office buildings have footprints and plumbing systems that make such an alteration possible.
Technology Corner
Audio Apps Making Noise
Hear! Hear!
Zoom fatigue set in long ago for many remote workers. While Zoom may be well-suited to formal presentations, it's no substitute for spontaneous conversations and office banter in the break room and around the water cooler that can spark innovation and cement corporate culture. Betting that workers are eager for a break from face-to-face video calls, Silicon Valley startups appear to be turning back the clock as they look to the new wave of the future—audio.
Clubhouse leader
Voice-based social media app Clubhouse has been the talk of Silicon Valley. It didn't even exist several months ago, but now it has several thousand beta test users and is valued at $100 million. Clubhouse's aim is to re-create the spontaneity of discussions at parties and large social gatherings, and users enter chat rooms in which they can listen to or join in conversations that disappear forever when they end. A number of apps in development are seeking to follow Clubhouse's lead, and Twitter is even trying out 140-second audio tweets.
Yakety yak
Now in beta testing, Watercooler functions like Clubhouse for the workplace. The app's aim is to recreate an office's informal chatter and replicate those free-flowing, ad hoc conversations that open-office plans were developed to foster. Chalk offers secure voice rooms where users start or join group conversations. Yac is a business productivity tool that allows users to record audio messages and leave them for recipients to listen to at their convenience. Slack Technologies is among the investors in Yac, which allows users to speed up playbacks or read automated transcriptions of messages. Its asynchronous communication allows for ideas to flow without the requirement to communicate in real time.
Toning up
Unlike with e-mail or instant messaging applications, these audio-based applications can enhance communications by allowing users to hear colleagues' tones and inflections. They also allow users to drop in and out of conversations or keep discussions running in the background and are not as intrusive as Zoom or telephone calls.
The New Workplace
Could Employers Require COVID-19 Vaccinations?
Vaccine imminent
National Institutes of Health Director Francis Collins told National Public Radio that he is "guardedly optimistic" that a COVID-19 vaccine could be approved by the end of 2020. The vaccine will only be effective if taken by a critical mass of the population, but a September Pew Research Center survey found that only 51% of American adults said they will "probably" or "definitely" get vaccinated, down from 73% in May. With the typical vaccine development process compressed from years to months, there is reluctance among many to receive the vaccine without long-term data about its safety.
Requirement question
While a nationwide vaccination requirement is unlikely, the Wall Street Journal reported in September that "businesses are already wondering whether they can or should require their workforce to be vaccinated." Legally, employers can require vaccinations—with accommodations for those with religious and disability concerns, such as allowing those who aren't vaccinated to work from home. While employees are often required to take flu shots and have proof of other major vaccinations in the healthcare and education markets, Johnny Taylor, Jr., CEO of the Society for Human Resource Management, told USA TODAY he expects COVID-19 vaccination mandates to spread to other markets. "I predict, because of the damage COVID-19 has done to lives and livelihoods, we will see many more employers in other sectors make this a requirement," he said.
Tough call
Employers might face a delicate balancing act between their responsibility to protect the health and safety of their workers and the potential conflict, unwanted publicity, and liability that could arise from vaccination mandates since an employee who suffers a severe reaction to the vaccine could file a gross negligence suit or workers' compensation claim. "It's going to be a tough call for a lot of employers," Carrie Hoffman, a Foley & Lardner employment lawyer, told the Wall Street Journal.
Voluntary route
Since it will be particularly difficult to mandate vaccinations before they are proven to be safe and effective, experts agree that the best course for companies to pursue is to advocate for voluntary vaccinations and facilitate inoculations, possibly by holding vaccinations clinics in the workplace. "I suspect most employers are going to start with the voluntary-encouragement route, facilitating free and convenient vaccinations," Sahar Aziz, a Rutgers Law School professor, told MarketWatch.
Subscribe to our Newsletters
Stay up-to-date in real-time.