March 23, 2021 • 1:00 – 2:30 pm EST
Virtual Reality + Livestream Event
Join Mick Morrissey and Mark Goodale on March 23 as they discuss the AE industry's New Reality in 2021.
They'll connect the dots between big picture industry trends and unveil their updated New Reality Strategy Matrix to help your firm be successful in 2021 and beyond.
Virtual Reality + Livestream Event • New Reality: 2021 Edition
March 23, 2021 • 1:00 – 2:30pm EST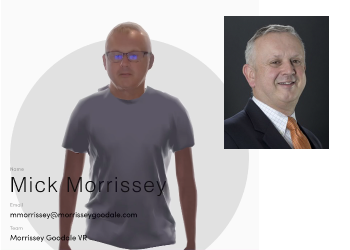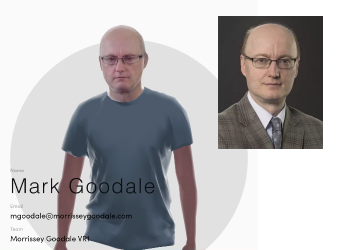 Join Mick and Mark in the Morrissey Goodale VR Auditorium to:
Get your questions answered in real time
Network with the other VR attendees 
Stick around after the event and get your questions answered by the MG team of consultants including Mark, Mick, Brendon Cussio, Nick Belitz, Jon Escobar and Stafford Palmieri.
Join the livestream on March 23 to:
View the session live
Submit your questions 
Purchase a recording to:
View the session
Learn from the dialogue and Q&A
Join in Virtual Reality (VR)!
VR Pricing Options
If you've attended an MG VR event in the past…..$500
(use code VRtrailblazer)
If you have your own VR headset….$750
(use code VR)
If this will be your first time in VR….$1000
(Price includes an Oculus 2 Headset and 45 minutes of VR coaching/training on the MG VR Campus.)
Join the Livestream
Livestream pricing…. $250
Can't join us in VR or live?

Purchase a recording of the session….$100
This event is available for AE and environmental executives only. If you are a vendor, consultant, or advisor to the AE industry please contact Corinne McCanse @ [email protected] or @ 508.315.6113 to inquire about registration.

10% off for all Morrissey Goodale PLUS
 All-Access Members.