Deal-Making Among US A/E Firms Holds Steady in 2017; Large Deals Remake the ENR 500 while Private Equity-Backed Deals Continue
Morrissey Goodale tracked 209 US deals in 2017, which was generally in line with the 215 deals in the prior year.  While this was down from the all-time industry high of 241 deals in 2015, deal activity still represents strong and sustained interest in acquisitions by both strategic and financial buyers.
We anticipate that 2018 will show even greater interest in the sector, with buyers and sellers making more deals – approximately 10% more – over the course of the year on the strength of economic growth and general optimism across the country.  The new tax law should also free up capital for business investment, which should also spur greater deal-making among engineering and architecture firms.
The year 2017 saw consolidations among some of the largest firms in the industry.  Fourteen firms ranked on ENR's Top 500 Design Firms list were acquired in the last year, up from 8 during 2016.  For additional context, in 2015, the year we reached peak A/E M&A as measured by number of transactions, 11 ENR Top 500 Design Firms were sold.  Last year's M&A activity was headlined by Jacobs' (ENR #2) acquisition of CH2M (ENR #3).  The deal created a $15 billion global services firm and combined CH2M's expertise in the water infrastructure and environmental markets with Jacobs' strong position in the transportation market.  Other noteworthy deals included Wood Group's acquisition of Amec Foster Wheeler (ENR #5), McDermott International combining with CB&I (ENR #6), SNC-Lavalin's acquisition of Atkins (ENR #37), and private equity investor AE Industrial Partner's acquisition of CDI Corporation (ENR #38).
Also last year, Morrissey Goodale recognized continued interest among private equity ("PE") firms making plays deals in the global A/E industry.  In 2017, we tracked 42 PE-backed deals, essentially even with the 43 PE-backed deals in 2016.  In addition to the CDI Corporation deal mentioned above, TRC (ENR #30) entered into a definitive agreement with New Mountain Capital to become a private company.
A review of the 2017 M&A stats also reveals the following:
M&A activity of publicly traded buyers is on the rise.  About 16% of US deals in 2017 involved a publicly traded buyer, up from about 10% during 2016.  This indicates the management teams of publicly traded firms are betting acquisitions will provide greater opportunities for growth relative to the prior year.
In 2017, inter-state deal activity (defined as a firm headquartered in one state acquiring a firm headquartered in another) accounted for 62.7% of all US deals, up from 60.9% in 2016. This marks the highest level of inter-state acquisitions since before the Great Recession and shows a preference among buyers to use acquisitions to expand their firm's geographic reach.
In the past year, California was the hottest state for M&A activity, with a total of 26 deals. Texas, the next hottest state, saw 23 deals.  California regained the top spot for A/E industry M&A activity after Texas dominated in 2014, 2015, and 2016.  Deal activity in The Golden State was driven by a combination of its diversified economy touching each sector of the A/E industry, and expectations for population growth and infrastructure investment driving demand for A/E services.
In 2017, 21 international firms bought into the US while only two US firms acquired abroad.  The majority of acquisitions of US firms by international firms were made by buyers based in either Canada or France, with acquirers from each nation accounting for eight deals. The two internationals firms that sold to US buyers were based in Australia and Great Britain.
Globally, the median acquiring firm in 2017 generated $105 million in revenue, up from $65 million in all of 2016, indicating an increased reliance on M&A by larger firms as a means of driving growth.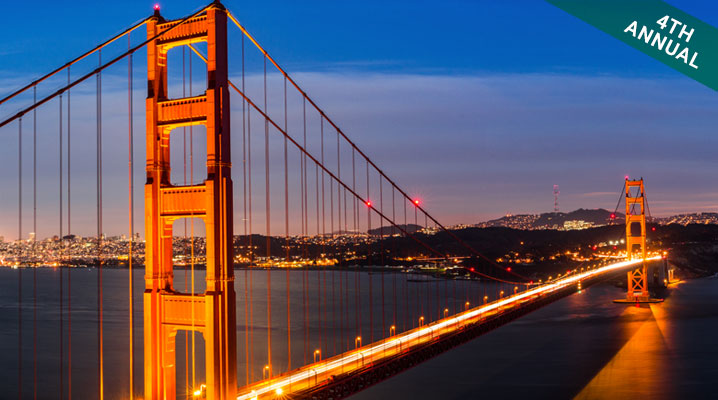 WESTERN STATES
M&A SYMPOSIUM
June 13-14 • San Francisco, CA
Connect with decision-makers from both national and regional firms that are interested in expanding in the West.