Morrissey Goodale's leadership development programs can improve the skills of your current leaders and groom the next generation who will lead your architecture, engineering, or environmental consulting firm into the future.
Not everyone is a born leader, but everyone is capable of becoming an effective leader with some expert guidance. From one-on-one executive coaching to on-site leadership development programs, our experienced consultants utilize our knowledge of A/E industry best practices to improve your leadership skills and train future leaders to ensure the long-term viability of your firm.
Our leadership development services include:
Executive Coaching
In one-on-one consultations and group settings, Morrissey Goodale provides coaching that helps CEOs and other executives capitalize on their strengths, shore up their weaknesses, and develop the broad range of skills needed to excel personally and professionally. Our experts can offer an informed outsider's perspective and provide both objective and constructive feedback as we nurture and support your career.
AEC Leadership Academy
Morrissey Goodale's AEC Leadership Academy is a one-of-a-kind structured professional development program that can coach your entire leadership team and help you develop a deep bench of future leaders. After participating in this best-in-class leadership development program, your employees will work more collaboratively, make sounder decisions, deliver more value to clients, look beyond the AEC industry for learning and innovation, and exercise autonomy while taking responsibility for the firm and its clients, as well as themselves.
The AEC Leadership Academy is delivered by Morrissey Goodale's expert consultants in your office or at a location of your choice. And since we come directly to your firm, it's the most cost-effective way to train your current and future leaders.
The AEC Leadership Academy is tailored to your entire leadership team and your next-generation leaders who will guide your architecture, engineering, or environmental consulting firm into the future.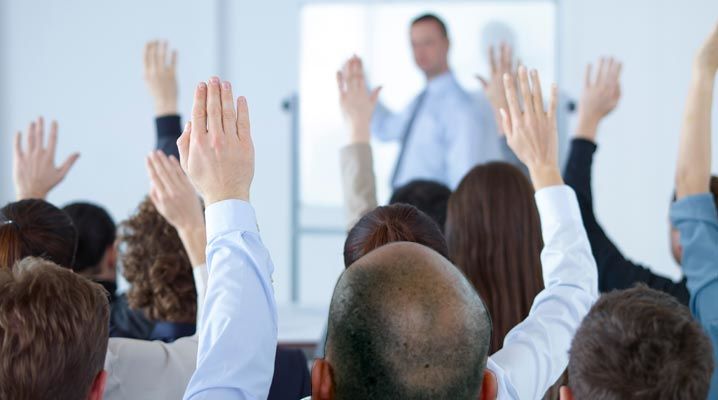 Latest Thinking on the AEC Industry
A/E Leadership Letter
Sign up today for Morrissey Goodale's free A/E Leadership Letter e-newsletter and get the latest thinking on leadership delivered to your inbox.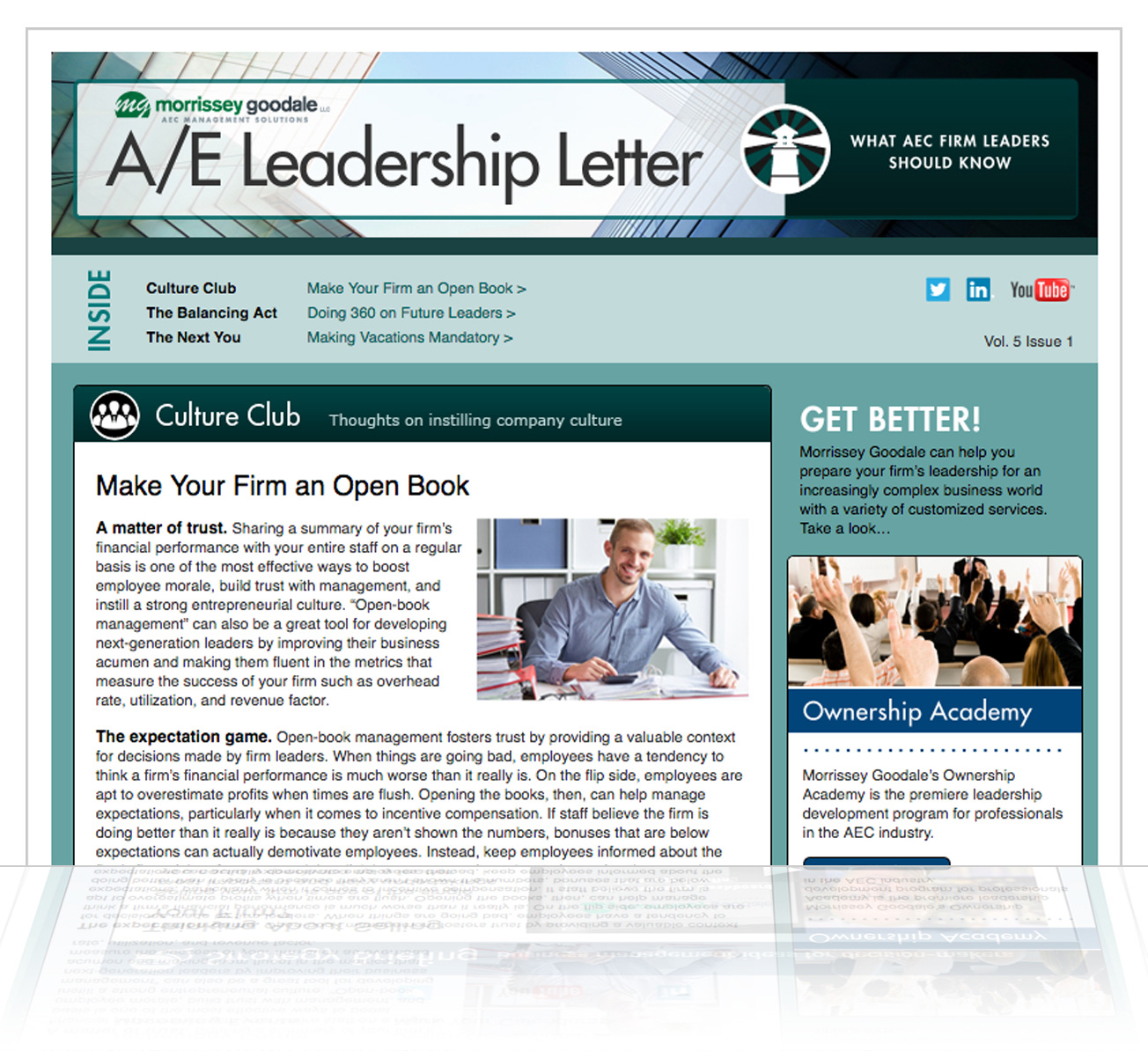 Meet Our Leadership Development Experts
Morrissey Goodale's veteran leadership coaches have trained hundreds of A/E firm owners to become more effective leaders. Call to discuss how we can help your firm.