October 11-12, 2022 | Houston, Tx
Texas and Southern States
M&A, Strategy, and Innovation Symposium
Sign up here to receive updates on the agenda including announcements about new panelists, speakers and sponsors!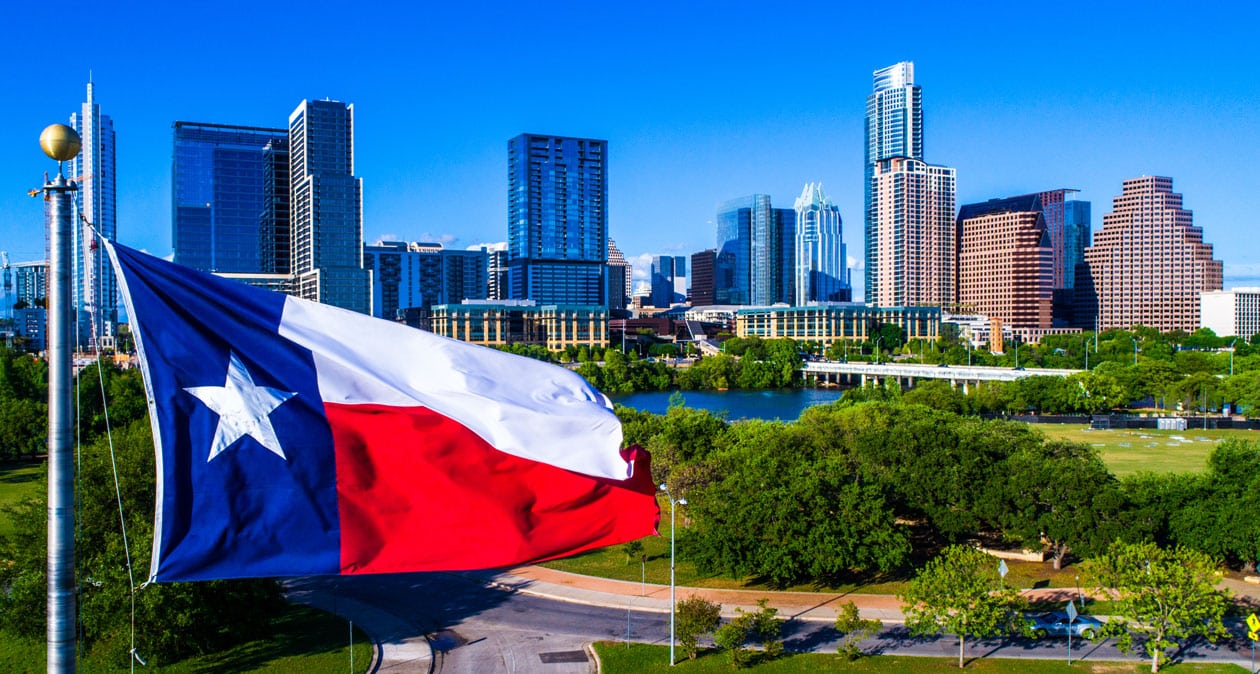 Agenda
Tuesday, October 11, 2022 | Houston, TX | Post Oak Hotel
12:00pm – 1:15pm
Networking lunch
Grand Ballroom I
Network with AE industry executives and investors from across the U.S.
Keynote and opening remarks by:
Dr. Ray Perryman, President and CEO, The Perryman Group.
1:30pm – 2:45pm
2022 M&A Trends
Grand Ballroom I
Jon Escobar shares the most current M&A trends.
3:00pm – 4:15pm
Innovation – from concept to market
Grand Ballroom I
In this panel discussion, executives from three of the industry's most innovative firms discuss how they foster innovation, decide which new ideas to advance and which to shut down, and how they bring new products and services to market.
PANELISTS
Javier A. Baldor, Chief Executive Officer, BST Global (Tampa, FL)
Carla Johnson, CEO – Founder, Earthvisionz (Boulder, CO)
Veronica V. Waite, Technical Sales Consultant, Walter P Moore Technology (Houston, TX)
Rex White, Director, Commercial Innovation & Strategy, AECOM (Los Angeles, CA)
MODERATOR
Stafford Palmieri, Principal Consultant, Morrissey Goodale
4:30pm – 5:30pm
Advancing Women in the AE Industry – Networking Breakout Session and Fireside Chat
Pin Oak
Join us for a networking event and a fireside chat with Monica Silver, P.E., President of CobbFendley (ENR #184). This breakout session is for attendees interested in continuing to advance leadership opportunities for women in the AE industry. The networking session and fireside chat is an opportunity to come together to discuss and address the challenges women face in the AE industry and to share experiences, celebrating the impact of women throughout AE.
Hosted by:
Tricia Washington, Vice President, Morrissey Goodale
Gen Oraa, Partner, CohnReznick
5:30pm – 7:30pm
Cocktail Reception
Willie G's Seafood – adjacent to the Post Oak Hotel.
Wednesday, October 12, 2022 | Houston, TX | Post Oak Hotel
7:00am – 8:00am
Breakfast
Grand Foyer South
8:00am-9:00am
2022 M&A Valuations and Deal Prices
Grand Ballroom I
Nick Belitz presents the most up-to-date 2022 deal-pricing data. He'll explore why are some firms are worth more than others and why some buyers value M&A opportunities differently. He'll also discuss how valuations of firms in Texas and Southern States compare with other parts of the country and where firm prices are headed.
9:15am – 10:30am
Strategy for the Modern AE and Environmental Firm
Grand Ballroom I
In this panel discussion, executives from four of the industry's leading firms share insights on critical business strategies for the next five years. Learn how they set a company-wide vision, built the strategic roadmap for achieving it, and aligned their organizations during these turbulent times.
PANELISTS
Gregory A. Kelly, P.E, President and Chief Executive Officer, STV (Douglassville, PA)
Bob McDermott, P.E., President, Huitt-Zollars (Dallas, TX)
Monica Silver, P.E., President, CobbFendley (Houston, TX)
Timothy B. Wall, Chairman & CEO, CDM Smith (Boston, MA)
MODERATORS
Karen Erger, Senior Vice President & Director of Practice Risk Management, Lockton (Kansas City, MO)
Mick Morrissey, Managing Principal, Morrissey Goodale
10:45am – 12:00pm
Buyers Best Practices – from Deal Sourcing to Integration
Grand Ballroom I
In this moderated panel discussion, some of the industry's most prolific and skilled acquirers share how they originate deals, analyze transactions, and integrate acquisitions successfully.
PANELISTS (Additional panelist to be announced soon.)
Andra Kidd, Chief Growth and Strategy Officer, Verdantas (Dublin, OH)
Bret Tushaus, Vice President, Product Management, Deltek (Waukesa, WI)
Matthew Westphal, Chief Operating Officer, The HFW Companies (St. Louis, MO)
Chris Young, President & CEO, Plummer Associates (Fort Worth, TX)
MODERATORS
Gen Oraa, Partner, CohnReznick (New York, NY)
Tricia Washington, Vice President, Morrissey Goodale
12:00pm – 1:30pm
Networking Lunch
Grand Foyer South
1:30pm – 2:15pm
The 500 Club: Advice for Buyers in 2022
Grand Ballroom I
In this lively panel discussion, George Christodoulo, Kent Collier, and Dave Sullivan—who collectively have closed over 500 AE and environmental transactions—share their perspectives on what's important for buyers to prioritize to get deals done in 2022 and answer any and all questions.
2:30pm – 3:30pm
Sellers Best Practices Panel
Grand Ballroom I
Hear from CEOs who have recently sold their firms about what they learned through the firm sale process, what advice they have for potential sellers, what they would have done differently, and what life is like on the other side.
PANELISTS Additional panelists to be announced
Ramesh Gunda, P.E., PTOE, Managing Principal and Regional Transportation Director, Ardurra Group (Houston, TX)
Dean M. Niese, PE, President and CEO, Mannik & Smith Group (MSG)
J.J. Roohms, President, CP&Y, Inc. (Dallas, TX)
MODERATOR
Nick Belitz, CVA, Principal, Morrissey Goodale
3:45pm – 4:45pm
The 500 Club: Advice for Sellers in 2022
Grand Ballroom I
George and Dave take center stage again along with Brendon Cussio to share their perspectives what's important for sellers to focus on to get deals done in 2022. They'll discuss best practices for deal structuring and deal closing and their top tips for structuring the best deal for any seller.
5:00pm – 6:00pm
Closing Cocktail Reception
Grand Foyer South
Continue your deal-making and networking at the post-event cocktail reception.
What Attendees Say About This Symposium
"This was my first time attending the Symposium and came mainly to listen and learn what is going on in the market right now. I found it extremely educational and worthwhile. There was also plenty of opportunities to network and learn what is happening with others both on the buyers side and sellers side. Great event!"
Kendal Giles
President – Dekker/Perich/Sabatini (ENR #416)
"An excellent event for buyers, sellers and those in between! Your data is pivotal to having a truly informed understanding of the current and future M&A market."
Bill Silva
Vice President – GHD (ENR #27)
"The symposium continues to be an amazing wealth of information on M&A trends and valuations."
Dan Huntingon
Vice President – IMEG (ENR #71)
Register Now
Your registration fee includes the October 11th networking lunch, cocktail reception, and the full day of events and materials on October 12th, as well as breakfast, lunch, and a post-symposium cocktail reception.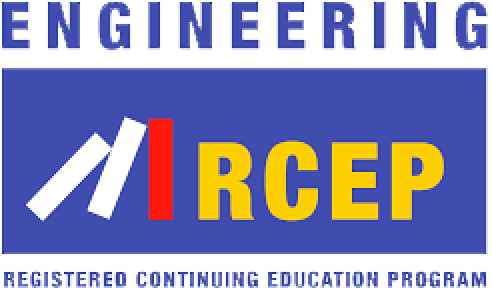 Engineering Registered Continuing Education Program
Earn 8.75 Professional Development Hours
Morrissey Goodale has met the standards and requirements of the Registered Continuing Education Program. Credit earned on completion of this program will be reported to RCEP. Certificates of Completion will be issued to all participants. Complaints regarding registered providers may be sent to RCEP at www.RCEP.net