Dr. Ray Perryman
president and ceo
The Perryman Group
Dr. Ray Perryman is President and CEO of The Perryman Group, an economic research and analysis firm based in Waco, Texas.
He holds a BS in Mathematics from Baylor University and a PhD in Economics from Rice University. He always felt that the BS would have been somehow more appropriate for Economics. He took his first economics course on a coin flip between economics and psychology. If it had gone the other way, there might be some really messed up people in the world. In addition to his earned degrees, Dr. Perryman has received an honorary doctorate from the International Institute for Advanced Studies. After that one, he told his kids they had to start calling him "Doctor Doctor." They preferred dork, dweeb, nerd, geek, and loser (on a good day).
Dr. Perryman has held numerous academic positions in his career, including ten years as Herman Brown Professor of Economics and five years as University Professor and Economist-in-Residence at Baylor University, as well as five years as Business Economist-in-Residence at Southern Methodist University. He has authored several books and more than 400 academic papers, and has served as President of both the Southwestern Economic Association and the Southwestern Society of Economists. His current academic roles include Senior Research Fellow of the IC2 Institute of the University of Texas and Institute Distinguished Professor of Economic Theory and Method at the International Institute for Advanced Studies. He also lives in Odessa while working in Waco, is the father of five young Texans (ages 33-38—although some temporarily reside elsewhere) and the grandfather of five, gets lost on his own block (he lives on a circle), and once ran one of his cars into the other one.
In the professional arena, Dr. Perryman has authored more than 2,500 trade articles, publishes a subscription forecasting service and a monthly newsletter, writes a weekly syndicated newspaper column, hosts a daily radio commentary, and appears regularly on National Public Radio (NPR). His firm engages in a broad range of complex projects for major corporate and governmental interests and has served the needs of more than 2,500 clients, including 10 cabinet departments, over half of the Fortune 100, two-thirds of the Global 25, and the 12 largest technology firms, six largest energy companies, and the five largest financial institutions in the world. In other words, he is an obsessive-compulsive workaholic.
Dr. Perryman has been called a "genius" by The Wall Street Journal, a "world class scholar" by Business Week, the "unofficial state economist" by The New York Times, "the most quoted man in Texas" by Texas Monthly, "the conscience of Texas" by NPR, and, his personal favorite, "the state's premiere barbecue connoisseur" by The Dallas Morning News. What his wife calls him can't be repeated in mixed company.
Dr. Perryman has received hundreds of prestigious awards for his academic and professional efforts. He has been named the Outstanding Young Economist and Social Scientist in the US, the Outstanding Young Person in the World in Business and Economic Innovation, one of Ten Outstanding Young Americans and Ten Outstanding Young Persons in the World. It is highly unlikely that he will ever receive another award with the word "Young" in it, or even "Middle-Aged" for that matter.
Dr. Perryman has been honored by The Democracy Foundation for his role in promoting capitalism in China, The Asia and World Institute for promoting international trade and academic exchange, and the Systems Research Foundation for his contributions to the field of modeling (that would be "economic" modeling, not "fashion" modeling; he seems to think there might be some confusion). He has also received the Lifetime Achievement Award from the International Institute for Advanced Studies. He was skeptical about that one, thinking it was something you received just before you croaked. He has never played in the NBA, but he has played in Wilson Pickett's band, sang the National Anthem at a Cubs game at Wrigley Field, and had his name and picture in lights on the marquee in Times Square.
Dr. Perryman has received citations from governments around the world, presidents, governors, Congress, and national and state administrative and legislative bodies, and has been nominated for the Bank of Sweden Prize in Economic Sciences in Memory of Alfred Nobel (Nobel Memorial Prize in Economics). He has received far more citations from the Texas Department of Public Safety.
Some of his most gratifying work has been in the field of economic development, where he has played a key role in the creation of hundreds of thousands of jobs. He is pleased that, at long last, some of his kids actually hold some of those jobs. He devotes a substantial portion of his time to pro bono efforts seeking solutions to major social problems such as poverty, hunger, indigent health care, and child maltreatment. He is a past recipient of the Outstanding Texas Leader Award and has been honored by the Texas Legislature for his "tireless efforts in helping to build a better Texas." Dr. Perryman was selected as the 2012 Texan of the Year by the Texas Legislative Conference, received the 2013 Baylor University Distinguished Service Medal, was inducted into the Texas Leadership Hall of Fame in 2014, received the 2016 Cesar E. Chavez Legacy Award for his humanitarian efforts, was named the Most Dynamic Economic Researcher in the US in 2018 by Global Business Insights, received the 2019 Chairman's Award for Lifetime Achievement in Economic Development from the International Economic Development Council, was selected for the 2019 "Go Global" Award from the International Trade Council as the outstanding global economic analyst for his work on trade, energy, the environment, and other international issues, and named the Best Economic Research Service in the US in 2021 by Corp Today Magazine. He is also an honorary Kilgore Rangerette, although his high kick leaves a lot to be desired, so he is not yet on the traveling squad (but there is always next year!!).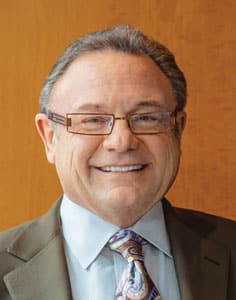 Javier A. Baldor
Chief Executive Officer
BST Global, Tampa, FL
Javier is Chief Executive Officer and a Principal Shareholder of BST Global. Javier leads a global team of professionals responsible for the market introduction of BST Global's business software products and cloud solutions. Javier is also instrumental in crafting and implementing the company's business strategy, overall vision and mission with the BST Global leadership team.
Javier joined BST Global in 1989 and has served in various capacities during his tenure. In 1999, Javier was the primary catalyst in establishing a global vision for BST Global, and since that time, the company has flourished from its roots as a North American-centric business to a prosperous and vibrant global software organization. Today, with the steadfast support of fellow senior leadership and committed professionals globally, BST Global operates across an international network of offices and has clients leveraging BST Global's solutions in 65 countries on six continents. Javier holds a Bachelor of Science in Business Management from the University of Tampa in Tampa, Florida.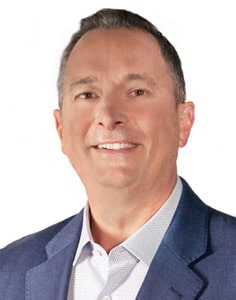 Carla Johnson
CEo – founder
Earthvisionz
Carla Johnson is a geologist, hydrologist, environmental engineer, and entrepreneur with over 30 years of experience in geospatial sciences, 3D virtual earth software development, real-time operations management software, environmental hydrogeology and engineering, and is a technical expert witness for some of the largest environmental litigations in US history.
In 1994, she founded Waterstone Inc., a world recognized environmental consulting firm specializing in complex hydrogeologic flow and transport modeling, remediation of contaminated global water resources, assessments of human health and ecological risk associated with environmental degradation, and predictive and forensic contaminant modeling. A leader in the early application of 3D satellite and geospatial imaging for the US Air Force's 13 AETC Commands, Carla's company, in partnership with NASA, created and deployed the first commercially available 3D virtual earth platform (before Google Earth).
In 2011, with the geospatial IP developed from the DOD projects, she founded Earthvisionz Inc., a Boulder Colorado location intelligence software company that creates location-aware consumer and enterprise applications in a variety of verticals including; telecommunications, railroads, energy, ports and trucking, disaster response, sports, charitable giving, healthcare and more. Earthvisionz produced the first-ever LIVE-play mobile app for all PGA TOUR events and the virtual earth websites for the 2008 Beijing Summer and 2010 Vancouver Winter Olympics, the ATP Barclay's World Tour Finals, National Geographic, a Middle East peace negotiation summit, and the green living initiative for Fox News. Current focus is on real-time and predictive risk management for distributed assets due to weather, disasters, and climate change issues for REITS, restoration and recovery, mortgage field services, insurance, and A&E construction projects worldwide.
She has been seen on CNN, podcasts, and in documentary films, as an expert in climate change, hydrogeology, and water use issues in the Southwest (Hopi and Navajo Tribal Lands); appeared on the cover of the LA Times Sunday Magazine concerning water rights in the southwest; and appeared in The Economist with Microsoft and Google for an article on the emerging geospatial 'WHERE' world. She was also nominated in the LBX Journal's "Top 10 Women in Location" globally. She serves on several boards and is currently writing a book on where to live and how to prepare for life as the we face the truth about accelerating climate change.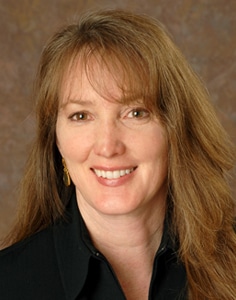 Veronica V. Waite
Technical Sales Consultant
Walter P Moore Technology, Houston, TX (ENR #147)
In her role as a Technical Sales Consultant at Walter P Moore, Veronica serves as the liaison and key point of contact for WPM Technology clients. Her focus is enabling the AEC industry with IT strategic and Managed Services, Software Development & Virtual Reality, Veronica has been in the AEC industry for over a decade specializing in assisting architects, engineers, and construction firms by growing their productivity, efficiency, and accuracy in Building Information Modeling (BIM) projects.
Veronica has a pending Bachelor of Science degree in Technology Leadership and Innovation Management from the University of Houston. She is a member of The Association of Technology, Management, and Applied Engineering (ATMAE).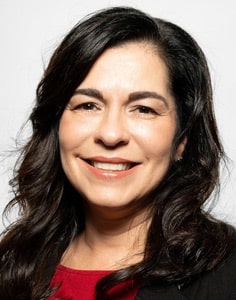 Rex White
Director, Commercial Innovation & Strategy
AECOM, Tampa, FL (ENR #2)
Rex is a proven business leader with more than a decade of experience at the intersection of innovation, technology, and the built environment. He is currently the Director of Commercial Innovation & Strategy at AECOM, where he leads large, cross-functional teams in support of the identification, development, and scaling of new and innovative business concepts. Previously, he was a founding member of the AECOM Ventures team, responsible for driving collaborative innovation and digital transformation across AECOM's global footprint.
Prior to AECOM, Rex worked at Truist Securities (formerly SunTrust Robinson Humphrey), a full-service corporate and investment bank delivering a comprehensive range of strategic advisory, capital raising, risk management, and financing solutions.
A graduate of Georgia Tech, Rex earned his Bachelor of Science degree in Civil Engineering as well as a master's degree in Analytics. He completed his MBA at the UCLA Anderson School of Management.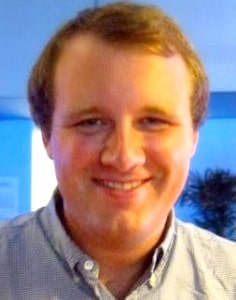 Gen Oraa
Partner
CohnReznick, New York, NY
Gen is a partner with CohnReznick Transactions and Turnaround Advisory, who specializes in providing clients with transaction advisory services. Gen has led and executed due diligence for over 120 merger and acquisition transactions for strategic and private equity buyers and sellers. She has advised middle market clients on M&A transactions with purchase price ranging from $10 million to over $700 million.
Gen has worked on transactions in various industries, including professional services, industrial/manufacturing, government contractors, aerospace and defense, distribution/logistics, corporate housing, media/online advertising, education, textile, retail, life science and health services, and business/staffing services. In addition to financial due diligence, she advised clients on transactions involving letter of interest, net working capital peg, purchase agreements, purchase price adjustments, debt and debt-like items, closing statements and other related assistance.
Prior to joining CohnReznick, Gen served in the transaction advisory services teams of BDO, KPMG, and Grant Thornton in the US. Her professional career began at Arthur Andersen, Philippines (now Ernst and Young), as an auditor and later worked on finance, accounting, and internal audit at a small conglomerate.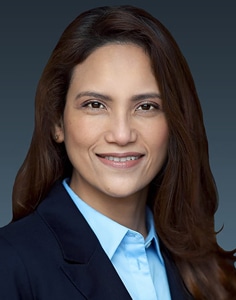 Ramesh Gunda, P.E., PTOE
Managing Principal and Regional Transportation Director
Ardurra Group
Mr. Gunda was the founder and president of Gunda Corporation before leading the sale of the firm to Ardurra Group. Mr. Gunda has over 30 years of experience in engineering, planning and management focused on traffic and transportation. His proven expertise lies in the planning, design and implementation of infrastructure and mobility projects. As President, Mr. Gunda was dedicated to maintaining dependable and reliable client service and is committed to providing clients with expert results. Mr. Gunda specializes in transportation infrastructure funding, Major Investment Studies, ITS applications and traffic signal design, timing, operations and maintenance. Mr. Gunda has a Masters of Science in Transportation Engineering from Oklahoma State University and a Bachelor of Science in Civil Engineering, Osmania University.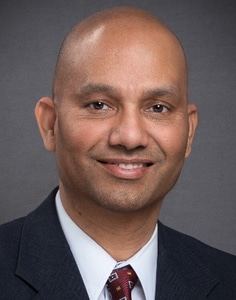 Gregory A. Kelly, P.E
President and Chief Executive Officer
STV, Douglassville, PA (ENR #35)
Gregory A. Kelly, P.E., is STV's president and chief executive officer. In this role, Mr. Kelly is responsible for guiding the firm toward achieving its short- and long-term strategic goals with an emphasis on performance, business development, technology, and human capital.
Prior to joining STV, Mr. Kelly was the chief executive officer of a leading provider of asphalt products, aggregates, and construction services in the Midwest. Before this role, he was president and chief executive officer of a leading engineering professional services firm, where he led a team of nearly 10,000 planners, engineers, scientists, and construction and program managers, undertaking major infrastructure projects for governments, public agencies, and private companies, worldwide.
An active member of the industry, Mr. Kelly has been elected to the National Academy of Construction, and The Moles, as well as the Construction Industry Round Table. He has received many accolades throughout his career, including the 2019 American Consulting Engineer Council's Chair Emeritus Award, the 2017 Beverly Willis Foundation Award, the 2017 New York Building Congress Industry Recognition Award, the 2014 Engineering Excellence Award (Eagle Award) from the New Jersey Alliance for Action, Engineer of the Year by North Jersey Branch of the American Society of Civil Engineers, New Principal of the Year by the New York Association of Civil Engineers, and the ACE Mentor of the Year.
Mr. Kelly received a Bachelor of Science degree from Temple University and a master's degree in civil engineering from the New Jersey Institute of Technology. He is a registered professional engineer in multiple states.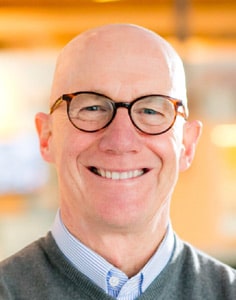 Bob McDermott, P.E.
PRESIDENT
HUITT-ZOLLARS, DALLAS TX (ENR #160)
Robert J. McDermott graduated from the University of Connecticut with a Bachelor of Science in Engineering. Bob was a 2018 inductee to the University of Connecticut Academy of Distinguished Engineers. He also holds a Masters in Civil Engineering from Lehigh University, a Masters in Business Administration from Keller Graduate School of Management, and numerous certificates from the University of Dallas Neuhoff School of Ministry and Evangelization. He currently serves as President of Huitt-Zollars Inc., a professional design firm headquartered in Dallas, Texas, that specializes in engineering and architectural design for the built environment.
With over 35 years of experience as a structural engineer, Bob has built a vast and impressive portfolio. Some significant career contributions include the design of landmark projects across the United States. Projects include the DART (Dallas Area Rapid Transit) Tunnel and City Place Station, the Margaret McDermott and Margaret Hunt Hill Signature bridges in Dallas, Texas, and the Sousa Bridge Rehabilitation, Barney Circle Freeway Extension and U.S. Navy Memorial projects in Washington, DC. Bob also has a wide variety of project experience for private and public clients in the energy, transportation, federal, and institutional markets.
As President of the firm, Bob is responsible for overseeing operations in 22 offices in nine states. Preceding his appointment as President in 2017, he served as Executive Vice President of the firm since 2001. He has also served as Senior Vice President and Office Manager of the Albuquerque office from 1997-2001, and prior to that as Vice President of the firm from 1991-1997.
Bob has shared his knowledge and expertise with the field of engineering through his active involvement in professional affiliations including the American Society of Civil Engineers, Texas Society of Professional Engineers, and American Consulting Engineers Council. His work on the DART tunnels was published in Railway Track and Structures, and he has presented at the American Institute of Steel Construction National Engineering Conference.
In addition to his many contributions to the engineering profession, Bob is a strong supporter of local communities and academia. He serves on the Huitt-Zollars committee for community outreach which supports local charities in the firm's office locations, and provides endowed scholarships to nine universities for 23 students. Bob is past chair of the Board of Catholic Charities of Dallas from 2013-2016. Additionally, he has volunteered at Methodist Dallas Hospital and the Dallas County Jail and currently serves on the Lyle School of Engineering Executive Board at Southern Methodist University (SMU) and is a Deacon at St. Rita Catholic Community in Dallas, Texas.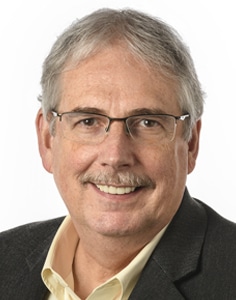 Monica Silver, P.E.
President
CobbFendley, Houston, TX (ENR #184)
Ms. Silver serves as President of Cobb, Fendley & Associates, Inc. (CobbFendley) where she leads a four-person Board of Directors and is instrumental in the strategic vision and direction of the 600-employee, 21-office firm that has grown organically over 42 years and is consistently ranked as a 'Best Firm to Work For', 'ENR 500 Top Firm' and 'Zweig White Hot Firm' based on annual revenue growth.
Ms. Silver is a Professional Engineer and class of 91' graduate of Texas A&M University who has spent her civil engineering, project management and senior leadership career at CobbFendley. Prior to being named President, Monica served as Region Manager for Utility Engineering and Coordination, Subsurface Utility Engineering (SUE), Telecommunications, Gas Pipelines, Power Delivery and Surveying. With more than 30 years of engineering experience, she provided project management and engineering design on a variety of projects for various clients, including government agencies, municipalities, management districts, TxDOT, Counties, Toll Road Authorities; pipeline distribution and transmission operators; telecommunication, wireless and broadband service providers; and developers. Ms. Silver has managed and prepared construction plans, permits, traffic control plans, conflict assessments, utility corridor planning, utility reimbursement agreements and has overseen placement of utility infrastructure in the field. She has extensive knowledge of Federal and State Utility, Transportation and Government codes, regulations and rules, Utility Owner Codes and design specifications: and right-of-way policies and procedures.
Monica's commitment to the engineering industry includes active participation with the Texas Society of Professional Engineers (TSPE) for more than 20 years. She has served as president, vice president, secretary, scholarship coordinator, chapter director and treasurer in the Greater Houston Chapter of TSPE and has served as the State Chair of the Legislative and Governmental Affairs Committee and Chair of the Public Relations Committee. She is on the Board of Directors and currently serves as President-Elect of the Houston Chapter of the American Council of Engineering Companies. She is a graduate of Leadership Houston Class XXII. In addition, Monica served on the Texas A&M University Civil Engineering Advisory Council and continues to give back to students in STEM fields through mentoring and community involvement. Monica currently lives on the northwest side of Houston with her husband and has served the community as a member of the Board of Directors at St Pius X since 2013.
Timothy B. Wall
Chairman & CEO
CDM Smith, Boston, MA (ENR #23)
Timothy B. Wall, CDM Smith Chairman and Chief Executive Officer, has more than 30 years of experience working in and leading multiple market-focused business units. Beginning his career journey at the firm as a co-op student, he quickly rose through the ranks to enterprise management. From 2013 through 2017, Tim served as the firm's President and Chief Operating Officer, directing the operations. In 2018, he became Chairman and CEO responsible for the strategic direction and execution of the $1.3 billion global engineering and construction firm. Prior to that, he led the firm's Federal Services Group through a period of rapid sales and growth.
Tim holds a bachelor's degree in civil engineering technology from Wentworth Institute of Technology, a master's degree in environmental engineering from Tufts University and an MBA from Boston College.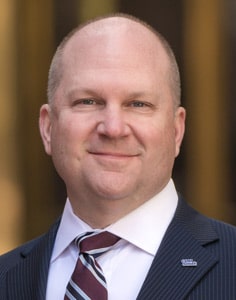 Karen Erger
Senior Vice President & Director of Practice Risk Management
Lockton, Kansas City, MO
In her role as Director of Practice Risk Management, Karen provides risk management education and resources to Lockton's architecture, engineering and construction clients. Drawing upon her background as a construction lawyer in private practice and as a Claim Supervisor for a major professional liability insurance carrier, Karen develops and delivers risk management workshops and seminars that help Lockton's clients manage the risk inherent in professional practice. She is a popular speaker on topics related to practice management, risk assessment and mitigation, and professional ethics, and is a prolific author of white papers and articles on risk management. She graduated from the University of Chicago Phi Beta Kappa at the age of 20 with a degree in Politics, Economics, Rhetoric and Law and earned her law degree from the University of Chicago Law School.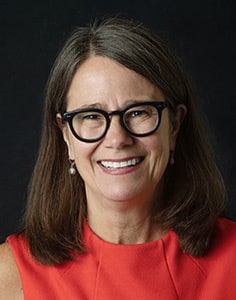 Andra Kidd
Chief Growth and Strategy Officer
Verdantas, Dublin, OH (ENR #195)
Andra Kidd is the Chief Growth and Strategy Officer at Verdantas, a private equity-backed environmental and engineering consulting company focused on developing and supporting a people-focused culture. Andra leads the business transformations critical to sustained success in organic and inorganic growth. She brings over 25 years of leadership, management, and marketing experience with multi-national environmental firms leading divisional P&L and Business Development programs. Previously, she was the Chief Operating Officer at Verdantas, where she integrated 5 acquisitions into one operating company, setting up all new systems and processes for the company. As the former Director of Operations for ERM in North America, she had operational and P&L responsibility for 6 Business Units with over 2,000 in headcount during the height of the COVID pandemic. She has held previous roles in HDR Engineering as Associate Vice President, Market Sector Leader, Client Development Leader, and technical group leader positions through her career. Andra has a Bachelor of Science in Public and Environmental Affairs from Indiana University and a Master of Science in Environmental Science from Alaska Pacific University.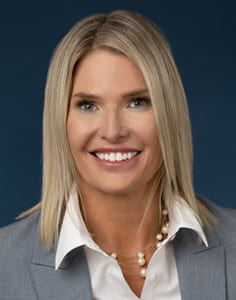 Bret Tushaus
Vice President, Product Management
Deltek, Waukesa, WI
Bret Tushaus has been with Deltek since September 2010 as a Product Director focusing on Deltek's Vision ERP platform. His mission was to find ways for the Vision product to continue to meet the changing needs of customers. His commitment to that mission paved the way to a leadership role for not only the Vision but also the Maconomy, Ajera, People Planner, PIM, WorkBook, TrafficLIVE, ConceptShare and Avitru product management teams. In 2014, Bret was made a Vice President within the Product Strategy organization at Deltek.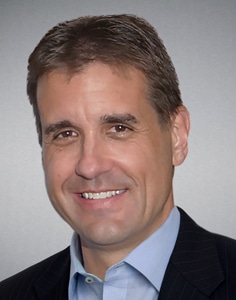 Chris Young
President & CEO
Plummer Associates, Fort Worth, TX (ENR #410)
Chris Young is the CEO of Plummer Associates, a Water focused engineering firm with offices across Texas, Colorado, Oklahoma and Florida, and he has served in this capacity for the last 5 years. Prior to joining Plummer, Mr. Young worked for an ENR Top 20 water-focused firm for 2 decades in various leadership roles. Mr. Young has a Bachelor of Science in Civil Engineering from Louisiana State University and a Master of Business Administration from Southeastern Louisiana University. Mr. Young is a Licensed Professional Civil Engineer in Texas and Louisiana, and has 28 years of experience in the A/E Industry. Mr. Young is active in several industry groups, including an Executive Roundtable for mid-sized employee-owned A/E firms, and the Water Environment Federation. Outside of work, he and his wife serve as committee chairs for Richardson Area Young Life, and are actively involved in their church. Mr. Young resides in Dallas with his wife, and is the proud father of 4 college and young-adult aged children.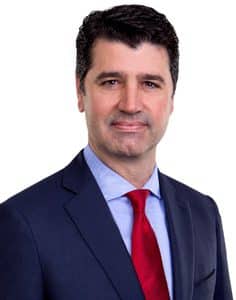 Matthew Westphal
Chief Operating Officer, The HFW Companies
Matthew is a founding partner of HFW with 24 years of experience leading national, multi-office firms. He brings a disciplined approach to project delivery, exceeding client expectations, structuring firms to maximize production, and preparing for ambitious growth.
Matthew also has past firm ownership experience and an entrepreneurial focus. He has led firms of 150+ employees and managed a project portfolio of over $400M construction cost with individual projects exceeding $300M and participated on project teams for projects exceeding $800M.
Matthew obtained his Bachelor of Science in Engineering with an emphasis on structures from the University of Illinois. He further went on to receive a Master of Science in Civil Engineering and a Master of Business Administration from Southern Illinois University Edwardsville.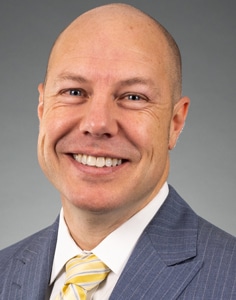 Dean M. Niese, PE
President & CEO
Mannik & Smith Group (MSG)
Dean M. Niese, PE, President and CEO, joined Mannik & Smith Group (MSG) in 1984 after graduating from the University of Toledo with a bachelor's degree in Civil Engineering. He served as president of the firm's subsidiary, Midwest Environmental Consultants, and as a shareholder of both firms until the two firms merged in 2000 to form MSG. Dean was named President and CEO of MSG in 2020 and was an integral part of the strategic partnership with Trilon Group, a family of infrastructure consulting businesses, in 2022. He was named COO in 2005 and Chairman of the Board in 2018.
Working with staff and shareholders, Dean helped MSG grow from a single office in Toledo with 15 employees to a regional engineering leader with 14 offices and more than 400 employees in Ohio, Michigan, West Virginia, and Alabama. He is credited with spearheading the firm's environmental business, which is now MSG's largest operating unit.
Dean is an active member and former Board member of the Rotary Club of Toledo; and past President of the Toledo Regional Architects, Contractors & Engineers, the Toledo Region of the American Council of Engineering Companies, and Toledo Section of the American Society of Civil Engineers.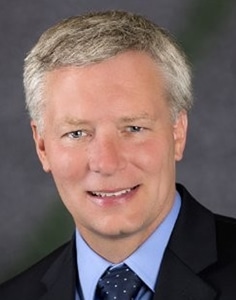 J.J. Roohms
President
CP&Y, INC., DALLAS, TX
In September of last year, CP&Y announced its intention to join STV, a diversified professional services firm serving a range of markets across the country. Prior to announcing the transaction, James J. Roohms, also known as J.J., joined CP&Y in 1994 as a roadway engineer and quickly rose through the ranks to Production Manager in 1996 and later became the Dallas/Fort Worth Transportation Department Manager. He continued to play an integral role in the Transportation practice over the next several years. In 1999, he moved to Austin to help build the Transportation practice and became the youngest Principal in CP&Y's history when he was promoted to Vice President and Director of the Austin office in 2005. Just over two years later, J.J. took the reins of the entire CP&Y Transportation practice. In his current role as President, J.J. provides oversight of the firm's management decisions and growth plan.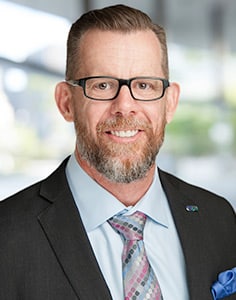 George E. Christodoulo
Partner
Lawson & Weitzen, LLP, Boston, MA
George E. Christodoulo is a corporate lawyer who has spent over forty years in private practice. He has extensive experience in providing legal services to AEC firms on a national basis, with an emphasis on ownership transition, mergers and acquisitions, fiduciary duties of directors, professional licensure and termination of principals. He has completed over 300 transactions among AEC firms in the US and Canada, representing both buyers and sellers.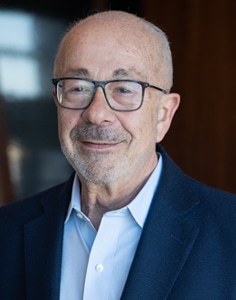 Kent Collier
managing principal
Greyling Insurance Brokerage & Risk Consulting, Atlanta, GA
Kent Collier is Managing Principal with Greyling Insurance Brokerage & Risk Consulting, a division of EPIC, a specialty insurance broker focused on professional liability, property/casualty, cyber, and executive risk coverages for design firms. At Greyling, Kent brokers practice and project specific insurance placements for design, construction, and law firms across the country and provides day-to-day service to Greyling clients regarding insurance and risk issues including contract review and negotiation, claims consulting, risk management training, and acquisition due diligence. Before becoming an insurance broker, Kent practiced construction law in the Atlanta, Georgia office of Sutherland Asbill & Brennan LLP. His practice was primarily in litigation representing multi-national contractors, large design firms, owners/developers, and specialty trade subcontractors; he also worked on construction transactions. He is a licensed attorney in New York, Georgia, and Florida, where he was previously Board Certified in Construction Law; he is also a LEED AP BD+C. He was named a Georgia Super Lawyers "Rising Star" from 2012 to 2015. Since shifting his career focus to insurance, Kent has obtained insurance licenses in over half of the United States and holds the Construction Risk Insurance Specialist designation from the International Risk Management Institute. In 2020, Kent was named a Top Young Professional Under 40 by ENR New England. Though based in Atlanta where Greyling is headquartered, Kent works remotely from his home near Portland, Maine.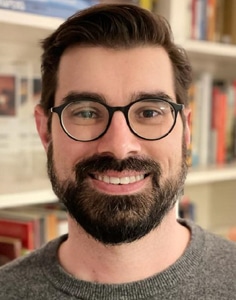 David M. Sullivan, Jr., CPA
Partner
DGC, a division of PKF O'Connor Davies, Boston, MA
David leads PKF O'Connor Davies' (formerly DGC) Architecture & Engineering practice and represents firms across the country. David and the A&E team at PKFOD have advised buyers and sellers of A&E firms on over 200 M&A transactions. David has over 30 years of experience advising owners and investors in A&E firms on financial, tax and transaction matters.