August 3, 2020
2020 IS SHAPING UP TO BE THE BEST FINANCIAL YEAR EVER FOR THE A/E INDUSTRY
Cast your mind back to the middle of March. The pandemic was surging, the stock market crashing. A/E firms around the country were directing their employees to work from home and wondering if the world was coming to an end. Who would have predicted then that this would be a banner year for our industry?
Well that's exactly what's happening. What we're seeing in our work with firms of all types and sizes is that 2020 is shaping up to be yet another record year in terms of financial performance – top line, bottom line, and balance sheet. It's being driven by demand – the essential nature of what our industry delivers in terms of immediate urgency and long-term sustainable importance for the nation as a whole and individual communities. And it's being reinforced by a total transformation of the industry's cost and production model in the first six months of the year.
The starting point for a record 2020 industry performance is the dramatic forced reduction of overhead expenses. Non-billable travel expenses are a fraction of where they were pre-pandemic. Office leases are not being renewed at record rates. Underperforming principals and employees have been belatedly trimmed from teams (with zero negative impacts to team performance – go figure!). The salary cuts implemented in March still remain in place for many senior executives.  Combined, these reductions set the stage for every firm to see profits north of 20% in 2020.
But wait, there's more…The design and environmental industry was a major beneficiary of the CARES act PPP loan program. Per the pioneering ACEC Research Institute, most of the 88% of consulting engineering firms that applied for a PPP loan received one, providing them with a major financial shot in the arm from April through June.
While expenses are down, demand remains robust. This dynamic can be seen most vividly in the relatively strong financial performance of the largest, publicly traded industry firms. By and large, they reported first quarter financial results that either exceeded or met expectations. And their valuations have either recovered to, or are approaching, pre-pandemic levels with backlogs holding strong or increasing, carrying them well into 2021.
And the story continues with national and regional engineering and E/A firms, especially those focused on public works and infrastructure. Most firms in this category saw record revenues and profits in 2019. In almost every case, they are indicating to us that revenues are up again this year (in one case by 30%), profits are "off the charts", and that the record backlogs they entered the year with are generally holding up (and growing in some cases.
It's going to be a great year financially for many smaller, non-infrastructure focused firms, too. We are observing all types of firms in the $5 million to $20 million revenue range – from structural to M/E/P to architecture, serving a variety of different markets in the public, private, and institutional sectors – experiencing phenomenal performance. Utilization rates are still sky-high, firms have a ton of cash on their balance sheets, and projects continue to come online. From the Pacific Northwest to Florida and from California to New York, we are hearing this constant refrain from clients and CEOs of industry firms.
Of course not every firm is doing well, or is even going to make it through 2020. Architecture firms with significant exposure to specific retail, entertainment and hospitality sectors are struggling. As are engineering firms with exposure to special oil production sectors. But the financial headwinds faced by these firms – which comprise a relatively small percentage of the industry– are by far outweighed by the strong performance of most firms.
So it's looking like this first phase of the industry's New Reality will be characterized by unprecedented bottom-line performance and balance sheet strength.
But most CEOs are concerned about what the next phase will look like. Many are now focused on retooling their businesses and investing this year's record profits in technologies and learning programs to ensure their systems and distributed teams – at home and in the field- are prepared for a transformed industry in the long-term and a hyper-competitive market in 2021.
When 2020 is in our collective rearview mirror, one of its most unexpected features will be how it was such a strong financial year for the design and environmental industry. The big question for industry leaders is how they will have used that record year to benefit their firms and shareholders in 2021 and beyond.
If you're a CEO who wants to engage with your industry peers from around the nation to discuss the most important challenges facing you and your firm, then join us for CEO Week, September 21-25. Five immersive 90-minute curated discussions in Virtual and Augmented Reality over five days will allow you to engage with your industry peers like never before (without getting on a plane!) and provide you with a glimpse of the future for how you can transform how meetings are run at your firm and how business is conducted in general.
Industry consolidation continues to track at 2016/2017 levels with the 12-month rolling average of deals down 19%. The average has been bouncing around this level for about six weeks.
If you have questions about this week's WORD ON THE STREET or if you need help navigating the New Reality call or Mick Morrissey @ 508.380.1868 or send an email to [email protected].
To see the last WORD ON THE STREET report click here>
FOUR FACTORS TO WATCH
1. Economic Performance

The U.S. economy contracted a record 32.9% last quarter. While this statistic is by far the largest decline on record, it was still better than the consensus estimates compiled by Bloomberg which predicted a 34.5% drop. The plummeting of economic activity was precipitated by a caving in consumer spending which appeared as a 34.6% drop in the personal consumption metric in Thursday's US Bureau of Economic Analysis report. Consumer spending accounts for roughly two-thirds of the US economy. Government spending increased 2.7%, highlighted by a nearly 40% jump in non-defense spending (mainly stimulus). The heavy Federal spending outweighed the 5.6% decline in state and local government spending. Many expect a rebound in Q3 as the economy reopens, but spikes in COVID-19 numbers will directly impact the force of any rebound. For example, data from Womply indicates that between June 21 and July 19, the percentage of Texas bars that were closed in the state increased from 25% to 73%. In California 75% of beauty shops were closed on July 19 compared to just 35% the week before.
2. COVID-19 Case Numbers
The latest surge appears to have topped off for the moment. On July 17, the one-day tally spiked to nearly 76,000 new cases. Last week, new cases ranged from about 55,000 to 69,000. Nevertheless, nearly 30 states are still reporting an increasing number of daily cases.  As a result, many states are placing restrictions on out-of-state visitors, further suffocating businesses associated with the travel industry. Florida reached a daily record of new cases on July 12 of 15,300. Over the last several days, however, the state is reporting under 10,000 new cases a day. Texas has shown a similar pattern. July 17 was the high water mark when over 14,900 new cases were reported in one day. But in the last week, new daily cases have ranged between roughly 4,000 and 9,000.
3. Jobless Claims

Over 1.4 million Americans applied for unemployment benefits last week, up about 12,000 from the week before. While it marked the 19th consecutive week where more than 1 million people have applied for assistance, the number had been gradually declining for the last 15 weeks— but now claims have ticked up again in the last two weeks. In under five months, approximately 54.1 million Americans filed for unemployment benefits for the first time.  The number of temporary job losses that become permanent will depend on how many businesses close for good, and that will have a direct impact on the pace of the recovery. The weekly increase in claims coincides with the ending of the extra $600 a week benefit from the federal government.  More relief may be on the way, but it could be in a reduced form.
4. Vaccine Developments

The economy will stagger until the pandemic is brought under control. Federal Reserve Chair Jerome Powell said last week that even a modest economic recovery is threatened as long as COVID-19 continues to spread. As a result, the Fed plans to keep interest rates at near zero for the foreseeable future.
In the meantime, the race continues for a vaccine. Below is the latest from two of the front-runners:
• Moderna carried out its Phase II study and launched a Phase III trial last week. The final trial will include 30,000 healthy people at nearly 90 sites around the country. Support for Moderna's efforts includes close to $1 billion from the Federal government.
• BioNTech, a German company, is collaborating with New York-based Pfizer China-based Fosun Pharma to develop a synthetic vaccine. After successful preliminary results from their Phase I/II trials in the US and Germany, a Phase II/III trial with 30,000 volunteers in the United States and other countries was announced last week.  The Federal government awarded a $1.9 billion contract for 100 million doses for a December delivery and the option to acquire 500 million more. Japan struck a deal for 120 million doses. If approved, Pfizer says it will produce 1.3 billion doses worldwide by the end of 2021.
• Johnson & Johnson launched Phase I/II trials in July and is planning for Phase III trials in September. If their vaccine is approved, Johnson & Johnson says it hopes to make a billion doses in 2021.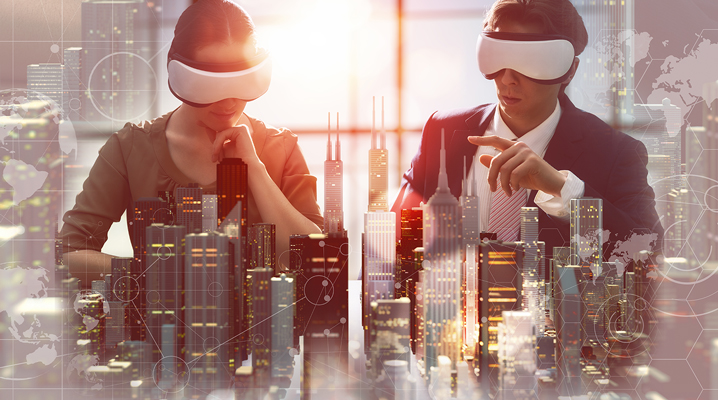 CEO Week
Virtual & Augmented Reality
Sept 21-25, 2020 • VR & AR Event
A unique Virtual & Augmented Reality event exclusively for A/E CEOs and presidents.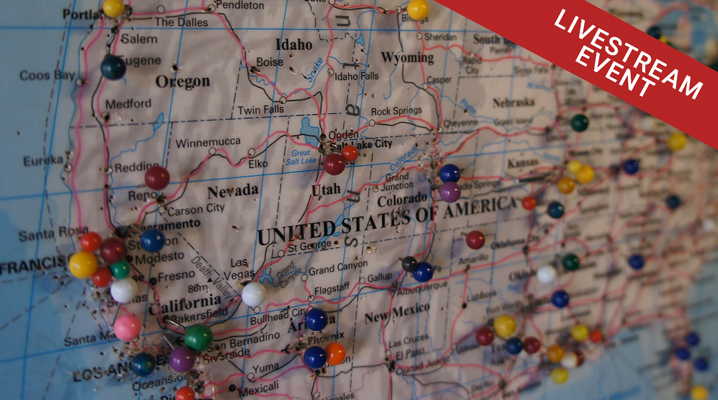 Fourth Quarter U.S.
M&A Symposium
Oct 22-23, 2020 • Livestream Event
Deal-making in turbulent times:
For A/E and environmental buyers, sellers and investors navigating the new normal.

+ INTELLIGENCE
Build your knowledge with Morrissey Goodale's leading industry e-publications and also receive The Morrissey Goodale Quarterly.
+ PREMIUM
Stream Morrissey Goodale's NEW REALITY quarterly webinars + Think with the best minds in the industry at Morrissey Goodale's virtual THINK-TANK with top A/E firm principals + INTELLIGENCE publications.
+ ALL ACCESS
An hour of one-on-one consultation per quarter with a Morrissey Goodale senior consultant + 10% off of all Morrissey Goodale events + PREMIUM + INTELLIGENCE publications.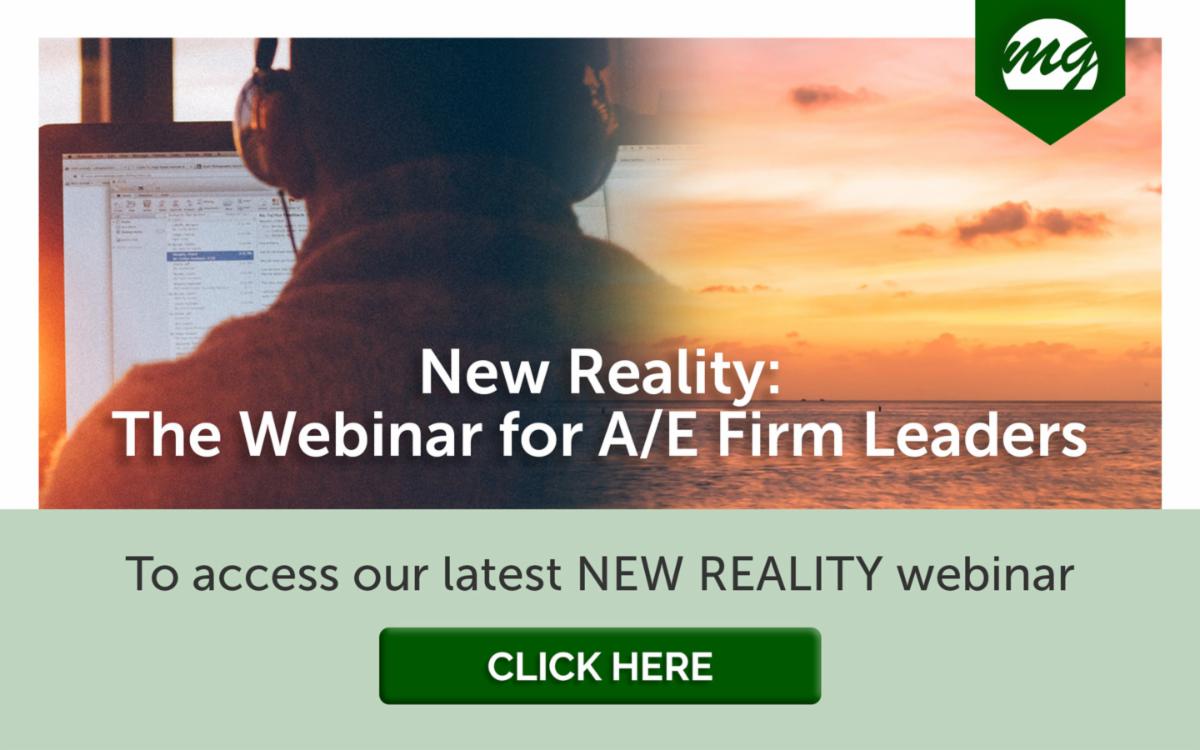 With a Morrissey Goodale PLUS annual PREMIUM or ALL-ACCESS membership you will be able to livestream our quarterly NEW REALITY webinars and have access to other features, such as our quarterly virtual THINK TANK where A/E leaders gather to talk about best practices and preparing for the future.