July 13, 2020
10 QUESTIONS FOR THE SECOND HALF OF 2020
As you lead your firm into the second half of this extraordinary year, we offer 10 questions to challenge your thinking about how to be successful in the New Reality for the A/E industry.
Why are you investing so much time and effort getting your employees back "to the office"? What competitive advantage- if any- does this provide your firm? You may not like this remote working model but it's here for the foreseeable future. Maximizing your firm's potential in this new environment is where your focus needs to be.
How are you addressing the massive pent up burn-out that your employees are feeling? Longer hours, incessant (and largely unnecessary) video calls, worries about the economy and public-health – they are taking a massive toll on your professional, technical, and corporate talent. What is your leadership team doing to address these issues and enhance engagement?
How will you integrate your recent new hires that have never set foot in your offices? Have you assigned them a mentor? Is someone intentionally connecting with them weekly to accelerate their connection to your brand in this new remote working model?
Why are you still marketing like it's 2019? You're eating the seed corn of existing relationships to get you through 2020. That's all well and good. But how are you going to develop and on-board new client relationships for 2021 and beyond now that their travel and meeting policies are more restrictive? How are you going to build new relationships?
Why are you selling like its 2019? If yours is like many firms, your best client relationships have been built over 20-plus years and are embodied in the personal relationships of your more senior and tenured managers. But managers with that tenure are now either approaching or squarely in a high-risk demographic, which is a problem for on-site meetings in the New Reality. This situation is going to diminish their effectiveness in retaining those client relationships. How will you ensure those client relationships continue?
Do you know what your virtual brand is? How are your client-facing professionals "showing up" for virtual meetings? Do you have a consistent virtual background that reflects and reinforces your brand? Have you invested in state-of-the-art cameras and audio equipment so that your team looks and sounds better than your competition? What's your team's "look" on calls with clients? Business casual or surfer casual?
Are you making it easy for clients to engage with your team? Are you forcing them to interact with you on your preferred platforms (for most A/E firms these are Zoom, MS Teams, or GoToMeeting)? Or are you able to engage with them on their preferred platforms? Regardless, do all of your client-facing folks know all of the bells, whistles, and features of these platforms to fully connect with your clients?
For what purpose, if at all, are you deploying Virtual Reality and Augmented Reality? To collaborate internally? To get work done? To help your clients? As an accelerator for innovation? It should be at least for one – and preferably for all – of these.
How are you taking advantage of your reduced costs? You've been trying forever to control rising expenses. And now since March, you're benefitting from the greatest unintentional windfall in your history. Your expenses have dropped dramatically. Sure, it may be a problem with your overhead for next year with public sector clients, but it's a great opportunity to invest in technologies, branding, and people. How are you investing this windfall?
How are you connecting with your communities? While only 25% of your team may be working from your offices, your firm is still a part of the communities where you have your physical footprint. Your last strategic plan placed an emphasis on community involvement. How are you going to engage with your communities going forward? More or less?
Industry M&A is down 19% year over year.  It has been holding at this pace for the past two weeks. Our prediction back in March was that industry consolidation could fall 20%.  We still think that is where the year will end up based on the increased M&A activity we are seeing around the country.
If you have questions about this week's WORD ON THE STREET or if you need help navigating the New Reality call or Mick Morrissey @ 508.380.1868 or send an email to [email protected].
To see the last WORD ON THE STREET report click here>
FOUR FACTORS TO WATCH
1. COVID-19 Case Numbers

The spike continues. Nearly 40,000 new cases were reported in the US on June 27. The number reported on Friday was nearly 68,000. On June 27, Florida reported nearly 9,000 cases. On Friday, the state reported over 11,000. Saturday's total was over 10,300. Nevertheless, Disney World re-opened on Saturday. The occasion was marked with face masks, social distancing, and light crowds. Two weeks ago in Texas, the daily case count was nearly 6,000. But in the last several days, Texas is averaging around 10,000 cases a day. Saturday brought 10,300 new cases to the state total. Just prior to Saturday's new case report, Gov. Greg Abbott announced an extension of the disaster declaration for all Texas counties and additional federal resources for Houston. California has been bouncing between 7,000 and well over 11,000 daily cases over the last several days. The state plans to release up to 8,000 prisoners this summer in an effort to create more space and prevent further spread of the virus within its correctional facilities.
2. Jobless Claims

Claims for the week ended July 4 totaled 1.314 million, down nearly 200,000 from two weeks ago and better than the 1.39 million expected from economists surveyed by Dow Jones. Continuing claims now total 18.06 million, about 1.5 million fewer than two weeks ago.
3. Infrastructure Stimulus Developments

The broad, sweeping 1.5 million infrastructure bill was passed by the House (233-188) and is sure to be a focal point during the run-up to the November election. House Republicans have continually bashed the process that led to the measure as being pure partisanship.The Senate has also been highly critical of the bill while the White House has indicated it would veto the bill as is. House Democrats believed that their Republican counterparts would not accept the emissions reductions measures they wanted. These measures are highlighted by a significant shift of surface transportation funds from roads and bridges to rail and transit, and electric vehicle charging infrastructure. Should republicans hold the Senate, the bill likely won't pass as currently written. And while the transportation-based core of the bill is essentially a forgone conclusion, its final form may not be decided until sometime next year.
4. Latest Vaccine Developments

More than 155 coronavirus vaccines are in development with 22 of them in human trials. Below are progress updates from a number of organizations involved in the race:
Moderna's vaccine uses messenger RNA (mRNA) to produce viral proteins. The company is planning for Phase III trials this month with the goal of making vaccine doses ready by early next year. Phase III testing involves giving the vaccine to thousands of people and comparing infection rates to those given a placebo.
India-based Zydus Cadila has created a DNA-based vaccine. On July 3 the company announced it would begin human trials.
On June 30, AnGes, a Japanese biotech company, announced the beginning of safety trials on a DNA-based vaccine, developed in partnership with Osaka University and Takara Bio.
U.S.-based Inovio announced on June 30 that the company had interim Phase I data on their DNA-based vaccine which indicated no serious adverse effects, and measured an immune response in 34 out of 36 volunteers (Phase I trials involve small numbers of people to test safety, dosage, and immune system responses). Phase II/III trials are planned for this summer. Phase II testing involves hundreds of volunteers from different demographics to determine whether the vaccine has different impacts on different groups.
The British-Swedish company AstraZeneca in conjunction with the University of Oxford is developing a vaccine that is in a Phase II/III trial in England and Phase III trials in Brazil and South Africa. The initiative may result in emergency vaccines by October. Last month, AstraZeneca reported a total manufacturing capacity of two billion doses.
A Chinese company called CanSino Biologics developed a vaccine based on an adenovirus called Ad5. After unpublished data from Phase II trials indicated a strong immune response, the Chinese military approved the vaccine on June 25 for one year as a "specially needed drug." CanSino would not comment on whether soldiers would be required to take the vaccine.
Johnson & Johnson announced the company will start Phase I/II trials late this month on a vaccine that researchers at Beth Israel Deaconess Medical Center in Boston are testing in monkeys.
On July 6, Novavax, a Maryland-based company, announced a U.S. government award of $1.6 billion to support clinical trials and manufacturing for its Covid-19 vaccine. If the trials succeed, Novavax expects to deliver 100 million doses for the U.S. by Q1 2021. Manufacturing plants in Europe and Asia would be able to provide additional doses around the world.
Sinovac Biotech, based in China, announced last month that Phase I/II trials on 743 volunteers found no severe adverse effects while producing an immune response. The company has since initiated a Phase III trial in Brazil earlier this month. The company is constructing a manufacturing facility capable of producing 100 million doses annually.

+ INTELLIGENCE
Build your knowledge with Morrissey Goodale's leading industry e-publications and also receive The Morrissey Goodale Quarterly.
+ PREMIUM
Stream Morrissey Goodale's NEW REALITY quarterly webinars + Think with the best minds in the industry at Morrissey Goodale's virtual THINK-TANK with top A/E firm principals + INTELLIGENCE publications.
+ ALL ACCESS
An hour of one-on-one consultation per quarter with a Morrissey Goodale senior consultant + 10% off of all Morrissey Goodale events + PREMIUM + INTELLIGENCE publications.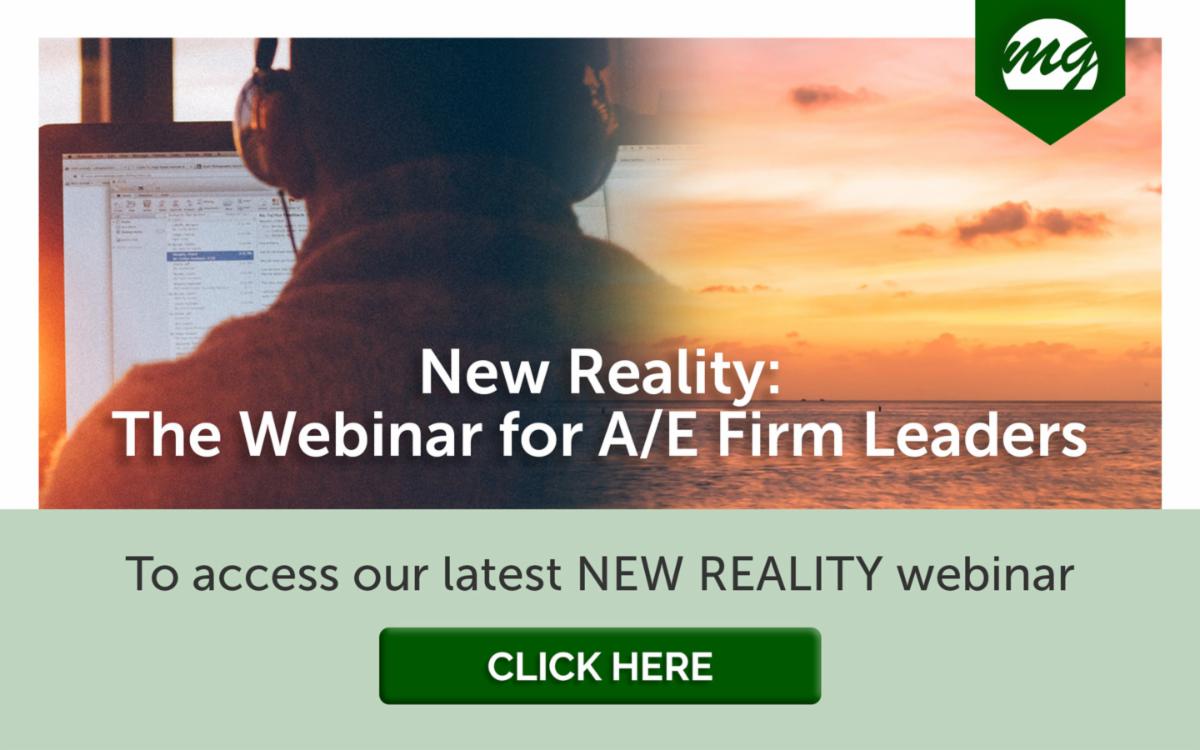 With a Morrissey Goodale PLUS annual PREMIUM or ALL-ACCESS membership you will be able to livestream our quarterly NEW REALITY webinars and have access to other features, such as our quarterly virtual THINK TANK where A/E leaders gather to talk about best practices and preparing for the future.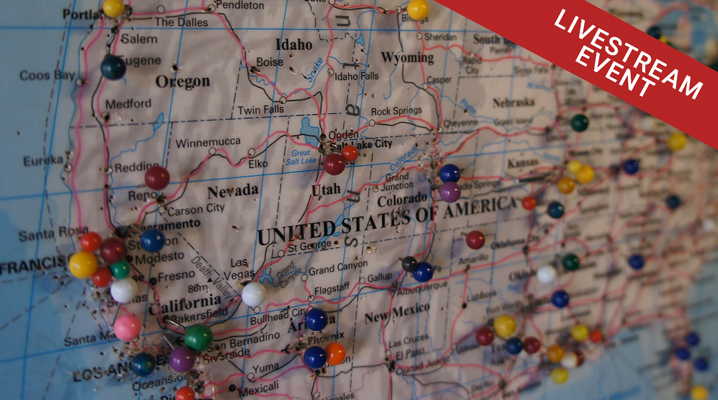 Fourth Quarter U.S.
M&A Symposium
Oct 22-23, 2020 • Livestream Event
Deal-making in turbulent times:
For A/E and environmental buyers, sellers and investors navigating the new normal.
Purchase recorded sessions from the
June 11, 2020 livestream event
Deal-making in turbulent times:
For A/E and environmental buyers, sellers and investors navigating the new normal.