June 8, 2020
CEOs: YOU DIDN'T CHOOSE THE CRISIS; BUT YOU CAN CHOOSE HOW YOU LEAD
National Industry Insights
May you live in interesting times. An ancient Chinese quote or curse? Probably neither. An apt description of where the world and the nation are now? Absolutely.
A/E CEOs are walking a tightrope without a net. Just a handful of months ago, leaders worried most about how to grow their firms. Now they are dealing with all the massive challenges that come with a pandemic, an economic recession, plus civil unrest reminiscent of the 1960s. A CEO's responsibilities have grown exponentially and their margin for error is all but gone.
The fast eat the slow. If conventional wisdom ever had any value, it doesn't anymore. It's a whole new ballgame now. Companies that are set up to learn fast, continuously improve, and collaborate will thrive. Those that cling to business as usual will wither.
"A great communicator" is not necessarily the first answer you get when you ask A/E firm employees what they think about their CEO. In fact, when you survey employees and ask what they want to see improved in their firms, more often than not the #1 response is "more communication" from the top.
It's been quiet— too quiet. Most CEO all-employee messaging in this industry has been woefully infrequent (annual is the default, quarterly is aspirational and lasts for maybe for one year, and monthly is ideal but rarely practiced— weekly by video is where the industry needs to be, but don't get me started on that). It's also been largely a combination of 45% "report the numbers" 45% "play it safe" and 10% personal inspirational.
But the unprecedented triple-punch combination of pandemic, economic recession, and social unrest has called for A/E CEOs to communicate with their employees like never before.
The pandemic response challenged this cohort of A/E CEOs like no other. Never have so many CEOs had to immediately drop everything to interpret 50 state directives to work from home and shut down operations. And industry CEOs did a great job communicating the imperative for, and process to, moving their employees safely and effectively to a completely new work environment. Communications around how and when to move back to the "old normal" are trickier.
Communicating about immediate and potential economic challenges has been harder, though. There are mixed signals from the larger economy. The A/E industry is doing well for now, but every CEO is worried about what lies ahead. All-employee communications around layoffs, cost-cutting, and outlook have been mixed at best. And often these communications have seemed either heavy-handed or out of touch, given the fast-moving nature of the economic situation. (Did we cut too fast?  Did we cut too much?)
Racial and social injustice were likely not topics that most A/E CEOs thought that they would have to address head-on with their employees. The vast majority of CEOs choose not to address the social or political realms in their all-employee communications. What the nation is experiencing now presents CEOs with a choice. The pandemic and economic crises compelled CEOs to communicate with all of their employees. Do racial and social injustice require a message from CEOs?
Many industry CEOs around the nation ARE choosing to communicate with their employees about what they and their firms stand for. If you're a CEO trying to find your voice on how and what to say to your employees about racial and social injustice, you may want to check out this message from Gayle Packer, CEO of Terracon, and this one from Doug McKeown of Woodard & Curran to help you craft your message.
There will likely be more, not fewer, unprecedented pandemic, economic, and social justice challenges ahead for industry CEOs. Your choice as a leader is to either embrace your role as communicator-in-chief for all of your firm's multiple generations of employees across all of your offices and business lines— or not. Every employee would like to have clear line of sight to their leader. How can you best meet that need?
A new, bleaker reality is already here for some building designers— with firms in the Northeast being hardest-hit. In some cases, 20% to 30% of work has gone up in smoke or is "on indefinite hold" (the worst type of hold) since March. Their developer, hotel, retail, or resort clients have zero visibility on capital projects for the balance of the year and issued the "down pencils" order. Four- or three-day work weeks are the norm for the foreseeable future. If teammates can take time without pay, they're encouraged to do so. (These folks are generally younger, don't have kids and are more likely to find other opportunities.)
And the Sunday Night Dread is not just being felt in the obvious buildings sectors. Perennial safe harbors such as healthcare and higher education are flashing red as decision-makers wait to see the impacts of the COVID crisis on their capital budgets. We anticipate that much like 2008 and 2009, this economic crisis will be more a sea-change for the architecture, M/E/P, and structural sectors than just a simple recession-driven contraction.
Horizontal infrastructure markets short-term outlook continues to be strong. And while there is some oscillation in backlogs (softening in some areas while strengthening in others), firms in this sector are by and large having a strong first half of the year. All eyes continue to be on future adjustments to state and local capital budgets.
Biggest jobs losses in May were in the government sector. This will present opportunities for A/E firms going forward as states and municipalities look to outsource more asset management and operations.
Lots of concerns are being voiced about coming back to work in offices. And they are coming from all generations. Concerns include childcare logistics and personal health, among others. We're hearing from CEOs across the board that they are getting push back on returning to pre-COVID working patterns— not only in-office, but also business travel. Firms are still trying to figure out liability issues.
Demonstrations, rioting, and general unrest in cities around the country this past week have further complicated return-to-office plans.
Industry consolidation continues to slow. Year-over-year the pace of industry M&A is down 14% and we expect it to bottom out at 20%.
The pandemic has changed how mergers and acquisitions get done in the industry. The M&A landscape is in flux and questions abound. To get the answers to those questions, whether you're a buyer, seller or industry investor, join us along with over 100 A/E executives and industry investors for our special livestream U.S. A/E M&A Symposium: Deal-making in turbulent times on June 11. (Registration closes tonight)
If you have questions about this week's "Word on the Street" or if you need help navigating the new reality call or email Mick Morrissey @ 508.380.1868 or [email protected].
To see last week's report click here>.
STATUS OF SOUTHEAST AND SOUTHCENTRAL STATE REOPENINGS
Most Southeast and Southcentral states continue to push forward with their re-opening plans despite emerging Covid-19 hot spots, but North Carolina and Tennessee are pumping their brakes.
According to state government web sites and local and national news outlets, below is the latest on the reopening status of Southeast and Southcentral states and coronavirus cases before, during, and after stay-at-home orders:
Alabama
One of Alabama's amusement parks opened on Friday. New policies will include health screenings for guests before entering the park, installation of additional hand-sanitizing stations, enhanced cleaning, and sanitization practices, and added signs to encourage social distancing. The latest amended Safer at Home order is in effect statewide until July 3.

Arkansas
High school and community athletic teams resumed training under strict measures on June 1.  Tent camping in state parks is also now allowed.

Florida
Florida Keys businesses and Miami-Dade beaches and hotels reopened June 1. Hotels are allowed to reopen at 100% capacity, with common areas restricted to 50% capacity.

Georgia
Much of Georgia is open for business, under guidelines including a 6-foot social distancing rule.  Nightclubs and bars can open at 35% capacity.  The shelter in place order for high-risk individuals remains in place through June 12.

Kentucky
Movie theaters and fitness centers were allowed to open June 1.  Campgrounds will reopen on June 11, and childcare services will resume at a reduced capacity starting June 15.  Bars may reopen and gatherings of up to 50 people may be allowed in July.

Louisiana
Louisiana moved into Phase 2 of the White House's reopening guidelines on Friday.  Under Phase 2, bars and breweries without an LDH food permit are allowed to reopen at 25% capacity. Spas, massage establishments, tattoo parlors, bowling alleys, arcades, trampoline parks, and event centers are also able to reopen in Phase 2. Restaurants, stores, and other businesses that have been operating at 25% capacity will be able to operate at 50% capacity in Phase 2.

Mississippi
The new Safe Return Order has replaced the Safer At Home order.  Gov. Tate Reeves also issued another executive order to begin reopening ballparks, movie theaters, libraries, and museums.

North Carolina
North Carolina Gov. Roy Cooper vetoed a bill Friday that would have allowed bars to reopen and restaurants to double capacity.  The legislation would have eased economic restrictions that Cooper put in place as part of his response to the coronavirus pandemic. The legislature will decide whether to override the governor's veto.

South Carolina
At least two South Carolina restaurants that recently reopened after Gov. Henry McMaster lifted coronavirus restrictions have now closed again due to COVID-19 safety concerns.

Tennessee
Public health officials in Shelby County are worried about the direction of the pandemic in the area. The county is currently in phase two of the Back to Business plan. Phase three, which would've eased restrictions further, was targeted for this week. But Dr. Bruce Randolph, Shelby County Health Officer, says it won't happen at this point.  Last week, Memphis Mayor, Jim Strickland, modified his safer-at-home executive order, extending phase two of the Back to Business plan in the city of Memphis until at least June 16.

Texas
Last week Gov. Greg Abbott announced his third of reopening Texas businesses during the coronavirus pandemic, allowing virtually all of them to operate at 50% capacity.

Virginia
On Friday, most of Virginia entered phase 2 of the Commonwealth's reopening plan.  Phase 2 includes opening indoor dining at restaurants at 50% capacity, indoor gyms at 30% capacity, and entertainment venues such as zoos, and museums.  Swimming pools and recreational sports have been allowed to resume, with restrictions.

West Virginia
Casinos throughout the state are reopened on Friday with restrictions. Campgrounds have also now opened to out-of-state visitors.

Source for COVID 19 case charts: New York Times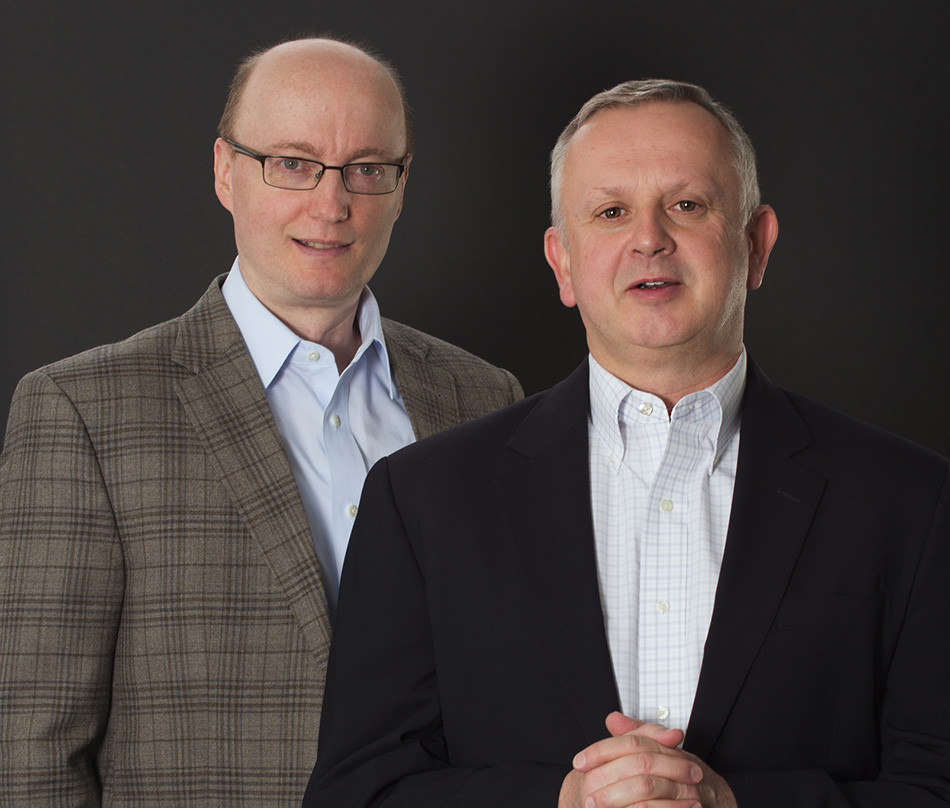 New Reality
Business Planning Services
Navigate today. Thrive tomorrow.
Morrissey Goodale exists to help your A/E business survive and thrive, whether it's navigating today's tumultuous change, setting the table for future success, or both.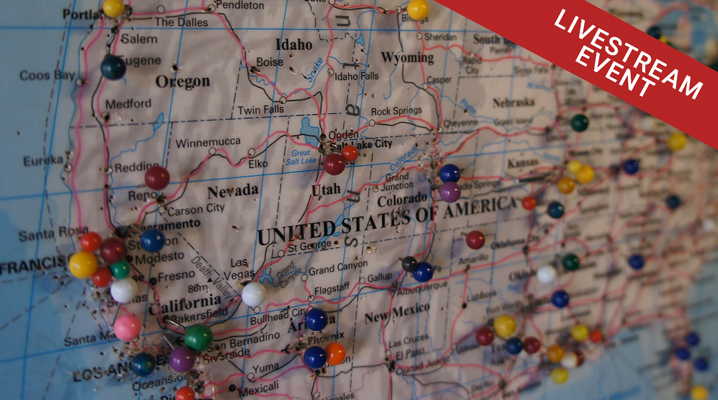 June 11, 2020 • Livestream Event
Deal-making in turbulent times:
For AE and environmental buyers, sellers and investors navigating the new normal.
New Reality:
The Webinar for A/E Firm Leaders
Tuesday, June 23
Join the A/E industry's leading business experts, Mick Morrissey and Mark Goodale, as they discuss today's uncertainty and the coming new age in this timely, insightful 60-minute webinar.