May 26, 2020
BETTER GET READY FOR THE NEW REALITY
National Industry Insights
Much of the A/E industry continues "on plan".  Multiple reports from management teams around the country include two or all three of the following: (a) they are on track to meet 2020 budgets through the first five months of the year; (b) backlog is holding, and (c) sales are ahead of projections year to date.  For many, it's as if the boom times of 2019 never ended. In general, the situation synchs with recent monthly construction spending reports.
But at the same time, many designers have run into a buzz saw.  Project backlog and opportunity pipelines have been shredded for many firms serving the hospitality, retail, and entertainment sectors.  National and regional architecture and A/E firms with exposure to these sectors are moving from first rounds of "furloughs" to a grimmer sounding second round of layoffs. Many small, local A/E firms serving these sectors are trying to figure out how to stay in business when their PPP loans run out.
Everyone is looking out 12 months. It's unclear how bad the impact of lost tax revenue will be on state and municipal capital spending – but it's sure to impact the A/E and environmental industry. Management teams are putting in place their plans for this New Reality to identify and occupy the growth niches in a smaller, more competitive, more digitized, and virtual market for design and environmental services.
Known and unknowns. We know that post-pandemic – with or without a vaccine – design and construction of every building type and most infrastructure will change.  This will create untold opportunities for designers.  What we don't know is the timeline, scale or scope of the economic trauma facing the industry.
Baby boomer CEOs and management teams are concerned about the mixed signals they are seeing. After having weathered the Great Recession, the post-9/11 recession, the slowdowns of the early 90s and in some cases early 80s, they're not looking forward to what may lie ahead. Many are considering selling or shutting down their businesses with neither the appetite for more adversity nor an internal transition plan.
Millennial CEOs and management teams are more optimistic. Many view the crisis as accelerating the industry changes they advocated for and anticipated. They're looking for ways to deploy technologies to connect with clients, talent, and opportunities.  They are raising capital to move beyond a "sell time for money" business model.
The return to the office has been front and center this month – with many wondering why. For firm leaders, the potential liability of office re-openings is causing them to lose sleep (as if they needed the full four hours a night they've been getting since this crisis started). For firm managers, it's been an eye-opener to realize a whole cohort of the workforce has no interest in returning. For planners, it's been a three-dimensional chess game of physical staging/spacing, staggered in-office hours, and COVID-mandated flourishes such as temperature testing.  And there is no standard best practice, period.
Firms are already planning to slash space costs, saving between 2% to 4% of revenues in lease expenses. They're anticipating that their future workforce will be spending a lot more time working remotely.
The private sector to the rescue? It depends where you are. Not surprisingly, the Telecom and Utilities markets continue to be strong. Solar and wind continue to be robust in the West and South – but with some softening in the Midwest. Surprisingly, homebuilding and mixed-use development appear robust. The shortage of the former and long-term demand for the latter are providing many architects and multi-discipline engineering firms with a strong second quarter despite April national housing starts down 30% over the same period last year. But the situation varies by region. In the West and South, there's activity and demand. In the Midwest?  Not so much. Also, retail sector leaders such as Walmart, Amazon, Target, and Dollar General continue with expansion as they plan to emerge from the pandemic stronger.
Is this another East Coast versus West Coast thing? Hiring freezes and concerns about backlog are more prevalent among firms in the Northeast, Mid-Atlantic, and Midwest than they are for those West of the Mississippi and south of the Mason-Dixon line. Indeed, hiring activity continues briskly for many infrastructure and environmental engineering firms in the West and the South. Firms in these regions continue to invest in surveying and other equipment; they see continuing demand for services. Regional development markets in the West and South continue to show strong, while commercial markets in the Northeast are slowing.
Your public sector client check is in the mail. But it's likely going to get to your office 15 to 30 days slower than pre-crisis. It turns out many public agencies, including DOTs, have struggled to adapt to working remotely. (Pro tip – get paid via ACH or wire transfer).
Industry consolidation continues to slow down. Year over year, the pace of industry M&A is down 12%. March and April deal activity was barely 40% of what it was for the same two months in 2019. May deals are tracking at approximately 70% of where they were last year.
Acquirers and investors are sharpening their pencils. Overall, we are seeing downward pressure on valuations and buyers are placing more consideration in earnouts instead of cash or notes.
They're also looking for "sure things". Examples include Texas infrastructure firms that have funded backlog of two to three years and structural and mechanical/electrical/plumbing firms that can meet the surging demand for renovation and repositioning of facilities. Architecture and A/E firms with life sciences and pharmaceutical expertise are also being targeted; a move to repatriate to the U.S. production in both sectors is expected.
The pandemic has changed how deals get done in the A/E industry. The M&A landscape is in flux and questions abound. To get the answers to those questions, whether you're a buyer, seller or industry investor, join us for our special livestream U.S. A/E M&A Symposium: Deal-making in turbulent times on June 11.
If you have questions about this week's "Word on the Street" or if you need help navigating the new reality brought about by the crisis or positioning for the future, call or email Mick Morrissey @ 508.380.1868 or [email protected].
To see last week's report click here>.
STATUS OF STATE REOPENINGS
According to state government web sites and local and national news outlets, below is the latest on the reopening status of all 50 US states and coronavirus cases before, during, and after stay-at-home orders:
Alabama
Entertainment venues, childcare and, summer camps are allowed to open, but must adhere to social-distancing and sanitation rules.  Educational institutions will be allowed to reopen on June 1.  Safety protocols must be followed.  More than 10 members of a construction crew working to renovate Alabama's Bryant-Denny Stadium reportedly tested positive for the coronavirus.  Work resumed on the project May 18.

Alaska
All businesses and houses of worship are allowed to open.  Businesses are allowed to return to 100% of capacity.  Local communities may apply restrictions.  Libraries, museums, recreational activities, and sports activities are allowed to open.

Arizona
Gov. Doug Ducey hopes to open up schools, youth activities, and summers camps, though most summer camps have reportedly already closed their programs.  Most districts are expected to resume classes in August, unless state officials implement more closures.

Arkansas
High school and community athletic teams will be allowed to resume training under strict measures on June 1.

California
Of California's 58 counties, 33 are advancing further into phase two of the state's four-phases to reopening.  These counties have limited hospitalizations to no more than a 5% increase over a week-long period and fewer than 25 coronavirus cases per 100,000 residents.  The second phase of reopening allows in-restaurant dining and retail stores to open.  Professional sports will be allowed to return at the beginning of June.

Colorado
Restaurants will be allowed to offer dine-in service at 50% capacity, up to 50 people, across the state starting tomorrow.

Connecticut
Offices and stores are allowed to open at 50% capacity. Restaurants can offer outdoor seating. Hair salons and barber shops can reopen June 1.  The second phase will begin June 20.  Gyms, hotels, personal services, indoor restaurants (no bars) will be allowed to reopen, as well as some educational and community services later this summer, like select youth sports, day camps, summer schools, and graduate programs.

Delaware
Gov. John Carney,, announced a plan to reopen by June 1. A very limited number of businesses were allowed to reopen with restrictions, including hair salons, but not other personal care businesses.

District of Columbia
Washington, DC's stay-at-home order has been extended through June 8.

Florida
Florida Keys businesses will be allowed to reopen to visitors beginning June 1.  Hotels can operate at 50% capacity.

Georgia
Much of Georgia is open for business, under guidelines including a 6-foot social distancing rule.  The shelter in place order for high-risk individuals remains in place through June 12.

Hawaii
Gov. David Ige announced a four-phase plan for reopening Hawaii's economy.  "Medium-risk" businesses and activities, such as salons, theaters, and restaurants are expected to be allowed to operate by the beginning of June.  Social distancing measures will be required.

Idaho
Idaho is in stage two of opening the state.  Bars, nightclubs, movie theaters, and sporting venues remain closed, but restaurant dining can open once plans have been submitted to local public health districts.  Gyms and recreation facilities and salons can open if they can meet business protocols.

Illinois
Gov. J.B. Pritzker says Illinois is about a week away from starting the first phase of reopening the state.

Indiana
Most of the state's counties have moved into the later stages of reopening.

Iowa
All 99 counties are open for business. Businesses that serve the public will be allowed to operate at 50% capacity.  Bars can reopen May 28.

Kansas
A range of businesses, such as fitness centers, malls, and retail stores are allowed to be open at 50% capacity.  Other businesses such as drive-in movie theaters, campgrounds, and medical spas are allowed to partially open.  Childcare facilities are now open, as well.  However, entertainment venues, such as bars, night clubs, and bowling alleys will remain closed until at least June 1 and summer camps, fairs, and festivals will not be allowed until at least June 15.

Kentucky
Manufacturing, construction, and car dealerships are allowed to open, as well as professional service companies at 50% capacity.  Various surgeries are also now allowed.  Retail and houses of are allowed to open and restaurants are allowed to open at one-third capacity.  Personal services businesses such as barber shops and hair salons will be allowed to reopen.  Movie theaters and fitness centers will reopen on June 1, campgrounds will reopen on June 11, and childcare services will resume at a reduced capacity starting June 15.  Bars may reopen and gatherings of up to 50 people may be allowed in July.

Louisiana
Louisiana's stay at home order expired May 15th. A wide variety of businesses are now open at 25% capacity.

Maine
Retail stores and restaurants are allowed to reopen in rural counties but more populous areas are not scheduled to open until June.

Maryland
Retail stores are allowed to open at 50% capacity, manufacturing operations can start up again, barber shops and hair salons can open at 50% capacity and by appointment only, and houses of worship can open at 50% capacity. Closed state parks and state beaches can reopen for exercise.

Massachusetts
The state will allow offices to reopen May 25.  Boston will open offices a week later.
Michigan
Restrictions have been lifted in the Upper Peninsula and the Traverse City areas.  Retail businesses, office work that cannot be done remotely, and restaurants and bars with limited seating (50% capacity) are allowed to open.

Minnesota
Retail businesses are allowed to open at 50 percent capacity.  People are allowed to gather with friends and family of groups of less than 10.

Mississippi
Businesses including gyms, barber shops, hair salons, casinos, bars with food permits, and other businesses can reopen with 25% capacity.  Churches and other businesses that operated under a 10-person occupancy limit in previous restrictions can have gatherings up to 25% capacity.

Missouri
St. Louis County gyms, pools, sports leagues, bars, theaters, and entertainment venues may open in June with restrictions.

Montana
The number of people allowed in restaurants, bars, pools, and gyms will be increased to 75% capacity on June 1.
Nebraska
Restaurants are allowed open with a 50% capacity limit.  Personal services businesses, such as salons, are limited to ten people at a time. Houses of worship are allowed to open, assuming adherence to social distancing rules.  Bars and theaters in most of the state will remain closed through the end of May.  Youth baseball and softball teams can begin practice under new guidelines starting June 1, with games slated to resume June 18.

Nevada
Restaurants are allowed to open for dine-in services, assuming adherence to social distancing rules.  Most personal services businesses, such as salons, are allowed to open by reservation only.  Retail businesses are limited to 50% capacity.  Casinos, bars, and bowling alleys remain closed. Caesars is allowing bookings beginning May 29.

New Hampshire
New Hampshire's stay-at-home order remains in effect until the end of May.  Elective surgeries have resumed, and today, barber shops and hair salons may accept customers by reservation and a 10-person limit in the establishment is followed.  Retail is allowed to open at 50% capacity.  Restaurants are allowed to open outdoor seating.

New Jersey
New Jersey's stay-at-home order issues on March 21 remains in effect with no definitive end date, but is expected to last through at least June 5.   State parks, golf courses, and county parks are open.  Residents can shop for vehicles in person.

New Mexico
The state's stay-at-home order is in effect through May 31.  Most businesses in the state, with the exception of three counties that remain hotspots for the Coronavirus, are open at 25% capacity.  The order excludes salons, gyms, malls, and dine-in service at restaurants.

New York
Long Island and the Mid-Hudson region could reopen this week if fatalities continue to decline and their contact tracing programs are fully operational.

North Carolina
The state has shifted from a stay-at-home order to a "safer at home" order as part of phase 2 of reopening.  In the first phase, retail stores were limited to 50% capacity and childcare facilities opened.  The second phase is not expected to be as expansive as first planned— restaurants will be allowed to open, but bars, nightclubs, gyms, and indoor fitness facilities will stay closed until further notice.  Gatherings will be limited to 10 people indoors and 25 people outdoors.

North Dakota
Many businesses are open, including bars and restaurants, recreational facilities, health clubs and athletic facilities, and salons, assuming adherence to social distancing rules.  Movie theaters are open at 20% capacity.  Campgrounds are also open.  Summer school classes and certain summer programs will be allowed in school buildings beginning June 1.

Ohio
Childcare providers, pre-school classes, and day camps will be allowed to open with limited capacities at the end of the month.  Today, gyms and fitness centers can reopen, low- or non-contact sports leagues can resume, assuming they meet safety protocols, and pools can reopen under the regulation of local  health departments. Water parks or amusement parks are not included in the order.  Some sports teams, including football, basketball, and lacrosse, can resume practice by June 1.  Catering businesses and banquet halls are set to reopen on June 1 with safety protocols and a 300-guests limit.

Oklahoma
Restaurants, dining rooms, movie theaters, sporting venues and gyms have been allowed to reopen assuming adherence to social distancing, hygiene, and sanitary protocols.  Personal care businesses are allowed to service customers by appointment.  Bars remain closed.  At least one casino has reopened with limited services.

Oregon
Essentially all of Oregon other than the Portland area has been cleared to being reopening.

Pennsylvania
Gov. Tom Wolf says all of Pennsylvania's 18 counties still under the strictest lockdown of the coronavirus response will move from red to yellow by June 5.

Rhode Island
Rhode Island is eyeing a broad reopening of its economy starting June 1. Hair salons and barbershops, gyms and fitness studios, and a range of outdoor venues will be allowed to reopen as part of the state's planned second phase of opening.  State parks and beaches and other outdoor entertainment facilities  will be allowed to open.  The state's limit to social gatherings will increase to 15 and travel restrictions will be largely lifted.  Restaurants will be allowed to provide indoor dining at 50% capacity.  Gyms and fitness studios will be able to open with restrictions.

South Carolina
Personal service providers, fitness and exercise centers, commercial gyms, and public or commercial pools have been allowed to open in a limited capacity. Retail and department stores are allowed to be open at 20% capacity. Beaches are allowed to be open, but access is still determined by local governments. In-person graduation ceremonies with gatherings of large groups of people could begin by May 29.
South Dakota
While Gov. Kristi L. Noem did not issue a stay-at-home order, she reports many of the state's citizens have voluntarily stayed at home.  She announced a "back to normal" plan with guidelines for businesses to reopen if the surrounding area had seen a downward trend in cases for 14 days. Mount Rushmore national monument opened Memorial Day weekend, three weeks earlier than expected.

Tennessee
Tennessee's stay-at-home order expires May 30.  Restaurants, retailers, and gyms have been allowed to reopen in most counties in the state.  The number of people allowed to gather has been increased to 50.

Texas
Restaurants capacity can increase to 50% and bars can open at a 25% capacity.  Also on May 22 various businesses such as bowling alleys, bingo halls and skating rinks as well as rodeos, zoos and aquariums may all open at 25% capacity.  Some professional sports can apply to the Department of State Health Services for approval to hold events without spectators, including golf, outdoor racing, baseball, softball, tennis, football, and basketball.  At the end of the month, youth sports camps and programs will be allowed to open along with summer camps.  School districts are allowed to open for summer school classes on June 1.  Social distancing practices will apply.

Utah
Utah has not issued a stay-at-home order.  Restaurants are allowed to offer dine-in services assuming adherence to social distancing and health check rules, but encourages takeout and delivery services.  Similarly, gyms are allowed to be open but the state recommends they stay closed.  Personal services businesses, such as salons, are allowed to reopen assuming adherence to social distancing rules.

Vermont
Hotels, B&Bs, and campgrounds can take reservations and are allowed to open with restrictions. Retail is allowed to open, as well.

Virginia
Most of Virginia started its first phase of reopening on Friday.  Salons can open by appointment and restaurants and bars can allow outdoor dining.  The measure excludes northern Virginia, near Washington, D.C., which is expected to be shuttered until at least May 28.

Washington
Of Washington's 39 counties, 22 are eligible to move to the second phase of reopening which allows in-store retail purchases with restrictions and the openings of barbershops and salons, and restaurants at 50% capacity.

West Virginia
Indoor shopping malls are allowed to open along with bars 50% capacity.  Museums, visitor centers, and zoos are allowed to open today.

Wisconsin
Gov. Tony Evers said he will not attempt to implement a new statewide Covid-19 plan following the rejection of the administration's first proposal.

Wyoming
The state's health orders are set to expire on May 31, while some counties have reportedly been given permission to loosen regulations further.
Source for COVID 19 case charts: New York Times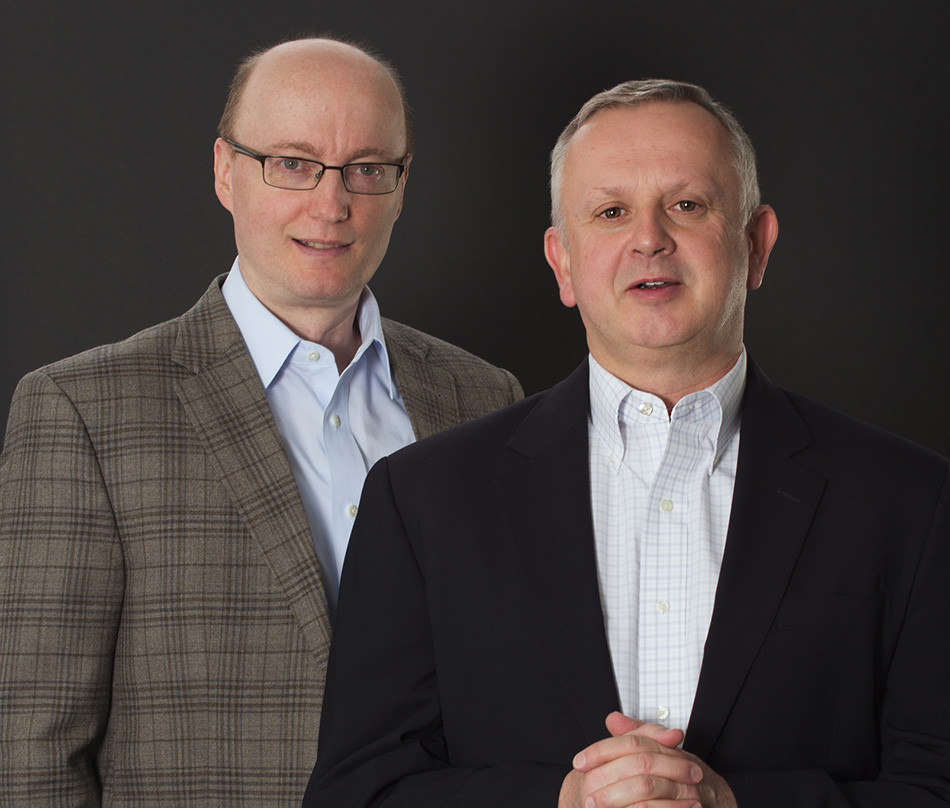 New Reality
Business Planning Services
Navigate today. Thrive tomorrow.
Morrissey Goodale exists to help your A/E business survive and thrive, whether it's navigating today's tumultuous change, setting the table for future success, or both.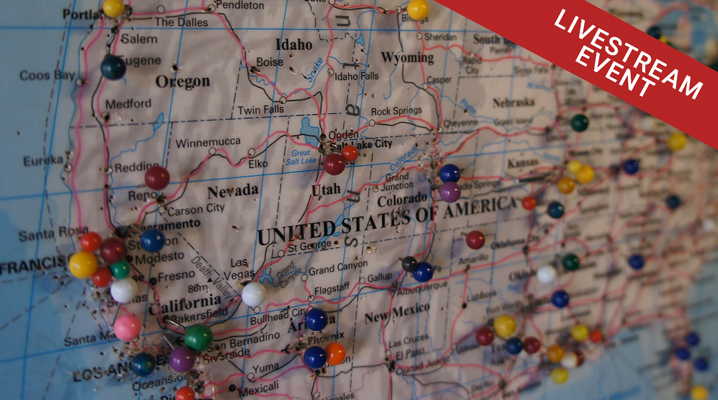 June 11, 2020 • Livestream Event
Deal-making in turbulent times:
For AE and environmental buyers, sellers and investors navigating the new normal.
New Reality:
The Webinar for A/E Firm Leaders
Tuesday, June 23
Join the A/E industry's leading business experts, Mick Morrissey and Mark Goodale, as they discuss today's uncertainty and the coming new age in this timely, insightful 60-minute webinar.