blog > Top Takeaways from Our Southeast M&A, Strategy, and Innovation Symposium
Top Takeaways from Our Southeast M&A, Strategy, and Innovation Symposium
by Nick Belitz
Highlights from the AE industry's #1 business networking and education event in the Southeast.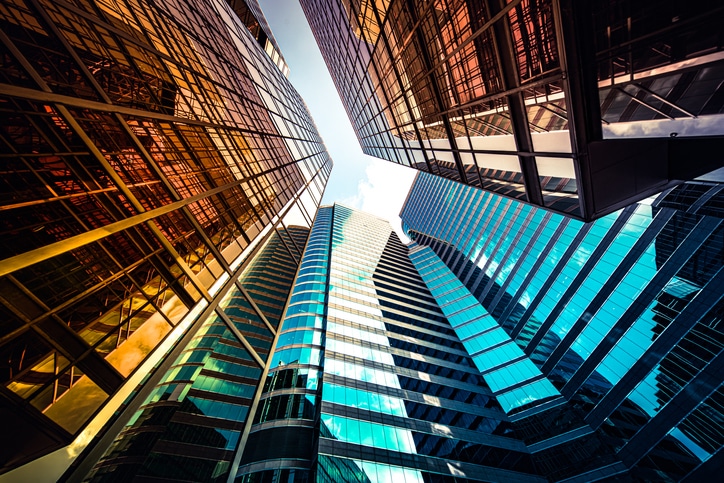 Sunny skies and 80 degrees served as the backdrop for Morrissey Goodale's Southeast M&A, Strategy, and Innovation Symposium at the sumptuous Mandarin Oriental hotel in Miami, Florida, this past March. More than 200 AE industry executives, buyers, sellers, and investors gathered to hear the latest on where the industry is heading, learn about emerging best practices, discuss AE merger and acquisitions strategy, and create new business relationships in high-energy networking events and thought-provoking panels.
Here are just a few of the highlights from our Miami symposium:
State of AE Industries
Megan Miller, director of product marketing for Deltek, shared the stage with Morrissey Goodale to provide the audience with an up-to-the-minute snapshot of the AE industry as well as a detailed look at where things are heading.
While the larger economy was characterized by mixed signals resulting in a blend of concern and confusion, both the plethora of information Megan provided from Deltek's Clarity Report and the myriad of examples from Morrissey Goodale's proprietary research and client intelligence indicated that 2023 will be another strong year for much of the AE industry.
Advancing Women in AE Industries
The charismatic Gen Oraa, partner at CohnReznick, moderated this panel, which included Bala Consulting Engineers CEO Kim Burkert and Amy Corriveau, president of CDM Smith subsidiary Trinnex. Kim's ascent to CEO was fueled more than 20 years ago when she was essentially told by her previous employer she wasn't worth a higher salary.
"I was told good luck finding more money somewhere else — so I found Bala," Kim shared with the audience. "I was treated as an equal from day one." She spent 20 years serving as CFO until Bala's founder decided Kim was the right choice to lead the company into the future.
For Amy, the challenge was fitting in, or so she thought. "It could be uncomfortable being the only young female engineer on a project site, so I tried not to stand out in the early stages," confided Amy. "But eventually, I came to realize I didn't need to hide." Tim Wall, CEO of CDM Smith, didn't have to look hard to find Amy. He asked her to lead and launch a digital firm for the company that became Trinnex. "I knew it would be a massive commitment and would change the dynamic at home," said Amy. "But I took it on."
ENR 500 CEO Panel
Finding, developing, and keeping smart, hard-working people remains the number-one challenge for AE firms, according to the panel of ENR Top 500 firm CEOs co-facilitated by Morrissey Goodale principal Nick Belitz and Karen Erger, senior vice president and director of practice risk management for Lockton. "A paycheck every two weeks used to keep people here," said Bala's Kim Burkert. "But that's not how it works now." Kim emphasized how much attention is given to the firm's employees. "We care a lot about them, and while they are our biggest challenge, they're also the best part of what I do," she added.
Mike Carragher, president and CEO of VHB, weighed in on the never-ending hybrid work saga, stating, "We expected to see drops in multipliers, but we saw the opposite. We expected quality to drop, but we didn't see that, either. So, if you want your employees to come into the office, you can't necessarily use productivity and quality as the reasons. You need something else to draw them in."
Susan Boyle, AIA, managing partner of HLW International, followed up with some examples of how to do just that. "We have lots of new people, so we did a speed-dating event to help to get to know the organization. We've also noticed most people are in on Wednesdays, so we make sure there is free food in every office on those days." Tyler Mathews, P.E., president of England-Thims & Miller, opened his eyes when he said, "Millennials and Gen Z actually want to be in the office. It's the older folks who want to work from home."
Origins of a Digital Firm — An Innovation Conversation
Stafford Palmieri, Morrissey Goodale partner and CEO of Fabius Labs, had a one-on-one conversation with Amy Corriveau about how Trinnex got off the ground. "Early planning dates back to 2017," said Amy. "Our CEO and executive leadership team were huge proponents of digital." Amy shared how different the business model is for digital compared to traditional AE services. "When you are used to selling hours, you feel good about high utilization. But half of our people are building out products, so utilization doesn't work the way it does on the AE side. We don't fit the traditional metrics. It takes time to see revenue build-up that will outpace the costs. It's all just so drastically different."
AE Firm Buyers' Best Practices Panel
Hosted by Morrissey Goodale vice president Brendon Cussio, the buyers' panel featured a variety of experienced deal-makers, all of whom expect their firms to continue on the acquisition path through 2023 and beyond. "The economy is not changing our opinion on doing deals," said Matt Bissett, president of Atwell. "We continue to want to add good resources to our 1,500-person firm." Anne-marie Lakusta, Director of HR mergers and acquisitions at Stantec, concurred. "A foundational pillar of our growth has been bringing in really great talent through acquisitions. It will continue to be very much part of our strategy this year."

Despite a flurry of recent activity, Cathy Cahill, chief financial officer of Ardurra, says there's no stopping now. "We just recapped this year and at the same time finished six significant transactions last year — and we're going to continue our activity." Finally, Sirish Samba, president and CEO of Sambatek, shared that his firm made its first acquisition last October. "Back in 2008, we were down and out. But through grit and determination, we persevered. Now we've done our first acquisition, and we have our sights set on growing from $22 million to $120 million by 2032."
AE Firm Sellers' Best Practices Panel
Led by Morrissey Goodale senior consultant Nate Wentworth, the sellers' panel featured a number of compelling external transition stories. "Diversification was a goal, and an external sale helped me do that," said Rob Matthews, president of Matthews | DCCM. "And while it also helped me take the chips off the table, I had to want to work there. In the end, culture was the number-one consideration, and it was a match."
John LaProcido, senior principal at Stantec, was feeling increasingly boxed in and believed he needed a different strategy. "From the beginning, our plan was to be more nimble and surgical," he said. "We wanted to be that boutique firm with big-firm experience. But we were locked in a bit geographically. I did not want to sell, but we had to deploy our subject matter expertise in a broader way. We settled our deal in November, and we are already seeing dividends." Monty Irvin, former CEO of Ramey Kemp Associates, was looking for an alignment of values. "To us, it wasn't just stock and dollars. We wanted people who cared about taking care of our communities as much as we do," he said. "We looked for suitors that fit that culture, and we found one in Trilon Group. Now we have a good thing going."
Deal-Making in 2023
In this panel led by Brendon Cussio, attendees got an insider's look at the nitty-gritty of deal-making in the AE industry. George E. Christodoulo, a partner with Lawson & Weitzen, LLP, expertly navigated the complexities of F-reorganizations, explaining how in certain situations, both the buyer and seller can benefit from significant tax advantages. Dave Sullivan, a partner with DGC, a division of PKF O'Connor Davies, shared his keen observations of the shifting trends associated with how buyers are paying for deals. Kent Collier, managing principal of Greyling Insurance Brokerage & Risk Consulting, deftly tackled the thorny issue buyers face when taking on the various NDAs, non-competes, and non-solicitation agreements the seller often accrues from would-be buyers earlier in the process.
M&A Trends and Valuations
Nick Belitz and Morrissey Goodale vice president Jon Escobar brought home the M&A discussion with a deep dive into the main drivers of the market for both buyers and sellers as well as the latest and greatest data on valuations and where they are heading.
The session started with a trip back to 2010 when annual deals were only a third of what they were in 2022, then delved into how private equity has driven the "great recapitalization" of the industry over the last several years. A number of trends were covered next, including the meteoric rise of valuations, the emergence of "acqui-hires" (when a company is acquired for the primary purpose of obtaining access to its key employees), the hottest of hot markets/regions/services, and the rise of technology firm acquisitions.
IMEG Receives Morrissey Goodale's First M&A Award!
To close out the symposium, Morrissey Goodale awarded The Most Prolific and Proficient Acquirer Award to IMEG Corp., which completed the most acquisitions in the calendar year 2022. The award was the first of Morrissey Goodale's Excellence in Acquisitive Growth Awards Series, which also includes the Most Innovative Acquirer Award, which will be presented at our Western States M&A, Strategy, and Innovation Symposium and the Best Post-Transaction Performance Award, which will be presented at our Texas and Southern States M&A, Strategy, and Innovation Symposium. Click here for more information on upcoming awards.
Learn more about our upcoming AE industry award series, the Excellence in Acquisitive Growth Awards, and how you can get involved.
Sign Up for Upcoming Symposiums in Las Vegas and Houston
If you'd like to sharpen your skills and network with decision-makers from global, national, and regional AE and environmental firms, attend Morrissey Goodale's Western States M&A, Strategy, and Innovation Symposium in Las Vegas on June 7-8, 2023, or the Texas and Southern States M&A, Strategy, and Innovation Symposium in Houston on October 25-26, 2023.
Over two-plus information-packed days, you'll learn about the trends converging to reshape the AE industry and hear from CEOs of some of the industry's top firms about how they view the industry now and where it's heading.
Hear from experts about current trends in AE industry M&A.
Understand the market for AE and environmental firms and what prices are reasonable to expect in 2023 and beyond.
Take in lively and informative discussions with deal-makers, buyers, and sellers.
Participate in deep-dive panel discussions on strategy and innovation with executives from industry-leading firms.
Connect with regional, national, and global AE firm leaders and investors interested in making acquisitions.
Sign up to get the latest information about these premier power networking and learning events that will propel your AE and environmental firm into the future.
March 20-22, 2024 Miami, FL
Southeast M&A and Business Symposium
Over two information-packed days, come together to discuss strategy, innovation, and M&A trends while networking with AE industry executives.
View Details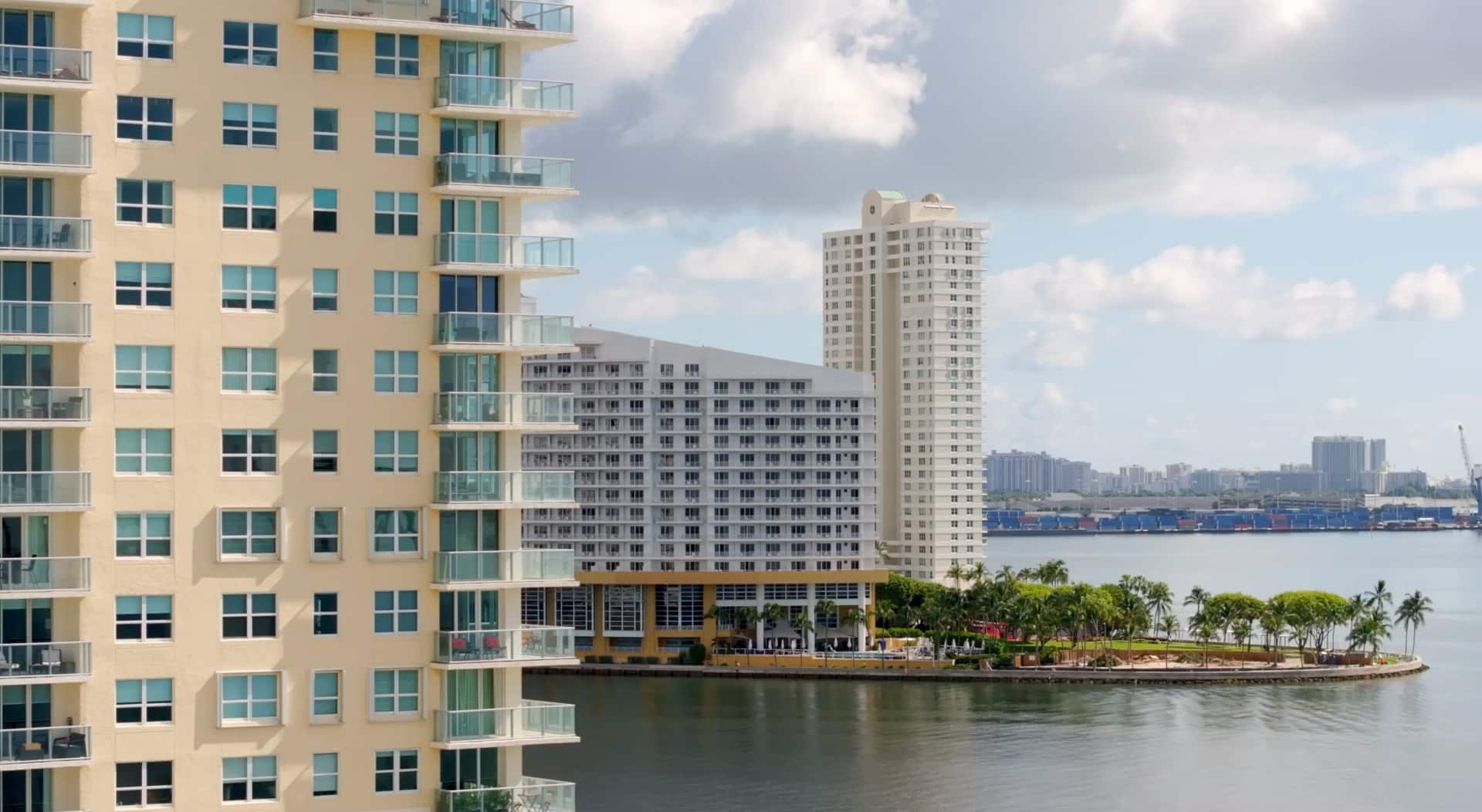 Subscribe to our Newsletters
Stay up-to-date in real-time.