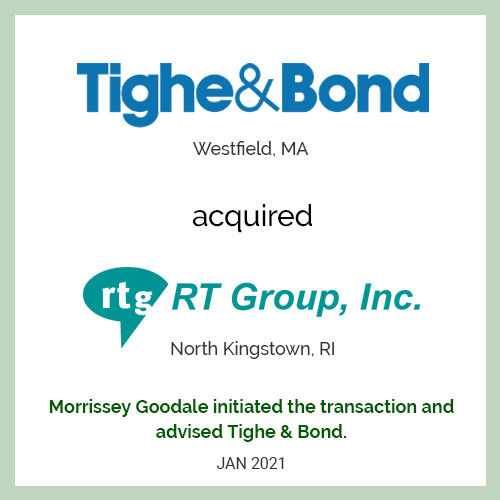 Tighe & Bond (Westfield, MA) (ENR #224) acquired RT Group, Inc. (North Kingstown, RI).
Morrissey Goodale initiated the transaction and advised Tighe & Bond.
Tighe & Bond, a Northeast leader in engineering, design, and environmental consulting announces it has acquired Rhode Island-based RT Group, a firm with expertise in waterfront engineering, dam safety, and geotechnical services.