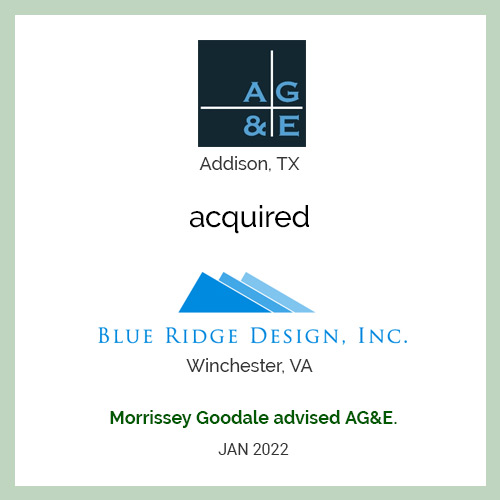 AG&E Associates (AG&E) has acquired Blue Ridge Design (BRD), a preeminent specialty precast engineering firm based in Winchester, Virginia. Blue Ridge Design delivers structural engineering services with special expertise in the precast, prestressed concrete industry. The founding member of BRD, Ned M. Cleland, PhD, PE, joins the leadership team of AG&E as an Executive Principal and Director of Specialty Precast Engineering.
Established in 1986, BRD is recognized in the precast industry as a leader in the design of complicated structural precast concrete systems. Its services include advanced engineering consulting to owners and developers using precast, prestressed concrete as a primary structural system in a wide range of buildings.
AG&E has become one of largest structural engineering consulting companies in Texas. With six offices across the Lone Star state, AG&E works with architects, general contractors, and owners across the nation on a myriad of projects. Its market sectors include mission critical, aviation, healthcare, corporate, industrial, education, federal, municipal, living spaces, parking garages, and transportation.
"The acquisition of Blue Ridge Design continues the practice of adding premier structural engineers to our team. It increases AG&E's breadth of services as we now can offer our clients specialty precast, prestressed engineering," said Al Baysek, PE, SE, CSO and Executive Principal of AG&E. "BRD also adds a strategic locale, Northern Virginia, to our bases of operation."
Morrissey Goodale advised AG&E on the transaction.