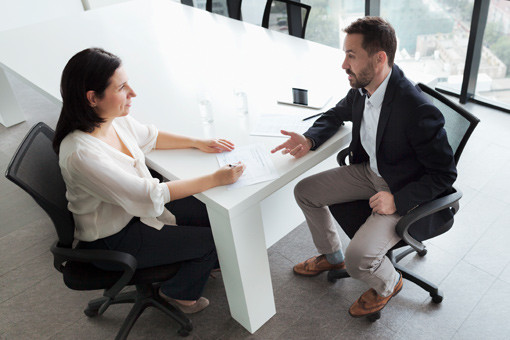 Most people in the Architecture, Engineering, and Environmental Consulting industries would prefer having a colonoscopy over making a job change. It's not something they view as pleasant. Job changes, for many of the people we talk to, are stressful. If they can resolve any issues or concerns they may have with their current employer, they'll take that approach first. Based on our experiences as executive recruiters, here are the top four reasons that we hear when it comes to why people will consider leaving one firm for another.
Supervisor Dissatisfaction – This is the number one reason we hear. Show me a group that has a lot of interpersonal communication breakdowns between its manager and its employees, and I'll show you a group that has high turnover.
Some of these issues can be fixed with coaching and training for managers.  Because of the dearth of talent in the AEC industry today, many firms are forced to put people into management roles long before they're ready.
Interpersonal communication problems cause unwanted turnover. It is unfortunate when it happens because in many cases, upper management is not even aware of these issues. Top leaders understand that most employees will not openly reveal these types of issues for fear of jeopardizing their employment.  Conducting confidential employee surveys can often uncover this type of data so the firm can isolate these types of issues and act when necessary.
Lack of Opportunities for Advancement – Many of the people we talk to tell us they feel that they've gone as far as they can go with their present firm. Their supervisor isn't going anywhere, and for them to advance, they feel that a job change is necessary. The best solution to this problem, in most cases, is growth and creating new jobs. If employees see that they have future opportunities to get into leadership level positions, they'll be more likely to stay.
Type of Work – Sometimes individuals see themselves getting pigeonholed. Suppose, for example, a design firm does primarily retail projects, and one of their people wants to work on healthcare projects. This person is likely to leave as a result. Again, communication with employees, identifying what they want and aligning their goals with the firm goals can reduce some of this turnover.
Pay – Notice that this is fourth on this list. Money is rarely the prime reason why experienced AEC industry professionals change jobs. There is always some firm that will be willing to throw an extra quarter at someone, and that's usually not going to make significant impacts on anyone's life. That said, people still need to feel that they're being compensated fairly for their efforts. If they feel that they're underpaid, they will communicate that to recruiters. Firms don't need to be the highest paying firms in the industry to minimize turnover, but they do need to be competitive in the marketplace. Review industry salary surveys and make sure your salaries are in line with the competition.
Because supervisor dissatisfaction is the number one reason why most employees leave, firms interested in minimizing unwanted turnover should make investments in management and interpersonal communication training. Often the people promoted into these roles were promoted because they had strong technical skills. Management roles, however, require different skills. Some people are lucky and are born with many of these "soft" skills. Others may need training. Fortunately, assuming problem managers can acknowledge that they need guidance, these types of skills that can be learned using things like training workshops and executive coaching.