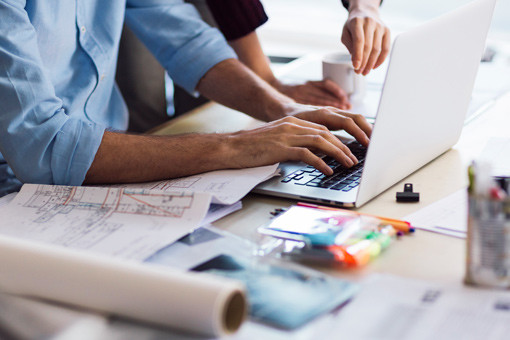 I started recruiting in the Architecture, Engineering, Planning, and Environmental Consulting industries in 1994. 25 years later, the demand for talent remains very high. In fact, it's often much harder to identify and recruit top talent in the current market than it was back in 1994. It's probably never been a better time for employees in this field seeking work. Firms are scrambling to find staff to compete in the marketplace.
Given the dearth of technical talent, one area that appears to be often overlooked is our older workers. Many people left the industry, or did not break into the field during the great recession of 2010, and they're not coming back. Today, many firms have people at the top level and people at the entry level, but huge demands for employees in the 5-20-year range of experience.
Unfortunately, the problem of finding people in the 5-20-year experience range is likely to be with us for a while, until the millennial generation gains enough experience to grow into leadership roles. One solution, that some firms may be avoiding, is utilizing the generation of people over 50.
Even though many of these individuals have lots of knowledge that can be shared with younger workers, there still seems to be reluctance from many firms in hiring older workers. Some of the things I've heard about older workers that are nothing more than stereotypes or myths include the following:
Older workers have less energy. This can be true about some older workers, but the same can also said about a lot of 20-somethings. I've seen 65-year old people with more energy than 25-year old people. Energy levels and worth ethic are more often about the individual than they are about the age number.
They're not likely to stay very long. For full disclosure, I'm 55, and I play a lot of golf with a lot of friends that are my age and older. However, not all of us, including me, want to play golf full-time. We enjoy going to work and interacting with other people every day.
And I've personally talked to engineers in their 70's who still enjoy doing design work and coming into the office every day. Many of these people would much prefer work over golf. It keeps them mentally stimulated, and they're still able to share a lot of knowledge with their younger peers.
There also seems to be a perception among many employers that people over 50 are only interested in short-term assignments. Many 50-somethings will likely stay longer than a lot of employees under 30, who often make frequent job changes.
People in their 50's and 60's have fewer choices for employment, and money is often less of a motivator than job satisfaction, staying active, and keeping their creative juices flowing. As a result, they're not likely to jump ship very often.
Resistant to change. Again, this is true of some people, but not everyone. It's more about the individual than the number. Some older workers embrace change and others don't, but the same can also be said about younger employees.
Older workers face challenges that younger people don't when it comes to finding work, and they know it. Ever see a resume that doesn't include graduation dates or early places of employment? Those are clear signs that those individuals understand that their age could be working against them, and they will try to downplay that issue. Frankly, I don't blame them. For firms struggling to find people capable of filling "hard to find positions," don't discount the over 50 population. Their knowledge and talents can give your firm a leg up on competition that doesn't even consider these workers.