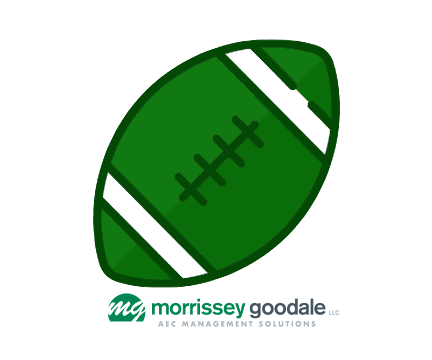 Recently, the Oakland Raiders decided to release wide receiver Antonio Brown. The troubled, but talented, wide receiver created enough drama that ultimately led to the team's decision to release him.
The reason for their decision was conduct determined to be detrimental to the team, which included refusing to show up for meetings and practices, a social media posting of a letter stating the fines he was given by the organization's General Manager, Mike Mayock, and a verbal confrontation that almost came to physical blows between the player (Brown) and the executive (Mayock).
Within hours of Brown's release, he was signed to a multi-million-dollar contract with the New England Patriots despite all the drama he created with the Raiders and his prior team, the Pittsburgh Steelers. Prior to being traded to the Raiders, Brown's toxic behaviors forced the Steelers organization to trade him away and wash their hands of the player.
Time will tell whether or not the Patriots made the right decision by signing Mr. Brown. On the field, he's arguably the best wide receiver in the NFL and has already qualified to become a first ballot Hall of Famer. If he performs, perhaps he'll be a key contributor to helping the Patriots win an unprecedented seventh Super Bowl championship.
But this is not without its risks. Historically, the Patriots have emphasized team over individual, and Antonio Brown's past behaviors seem to reflect an individual who is all about himself. Does this mean that he's doomed to fail in New England? Not necessarily.
The organization has brought in troubled players in the past with mixed results. Randy Moss had one of his best seasons when the Patriots added him in 2007. Corey Dillon helped the Patriots win a championship. Aaron Hernandez, however, was charged and convicted of murder, and Albert Haynesworth lasted about six weeks before he was released.
So what takeaways are there for leaders of Architecture, Engineering, Planning, and Environmental Consulting firms? Several.
One thing we can take is that exceptional producers or people who have above average talent often get treated better than everyone else. Look at how much attention star high school athletes get. Often these kids get away with behaviors that others don't. This also happens at the college level where star football and basketball players are sometimes and allowed to graduate by getting credits for classes in entry level golf, etc.
Many of these kids can often do things like show up late and bully others, and they get away with it. Is it fair? Nope. But it's how it often works in life, unfortunately. If Antonio Brown, for example, was a marginal wide receiver, would teams be fighting for his services? Absolutely not. He'd have been released and probably never heard from again.
Fortunately for Brown, he has Hall of Fame talents and many organizations like the Patriots are willing to look the other way and sign him even though they wouldn't tolerate this type of behavior with average athletes.
Similar things happen in business. Suppose an Architecture, Engineering, Planning, or Environmental Consulting firm employs someone who is an "exceptional" rainmaker. He/she is a great golfer and has developed numerous relationships with public and private sector clients. When these people need design services, they call their golf buddy because they know, like, and trust him or her.
Suppose, however, that this "rainmaker" is one of the worst managers on the planet. He/she treats people like gum on the bottom of his/her shoe, and nobody knows when this individual is going to fly off the handle. As a result, turnover is very high, but the firm leadership is afraid to discipline this employee because of the work that he/she consistently delivers. As a result, this person receives privileges that aren't available to most employees.
Some organizations have cultures that can manage to get the Antonio Browns of the office to comply with acceptable norms and remain relatively drama free. Other Architecture, Engineering, Planning and Environmental Consulting firms probably can't risk high turnover potential by keeping these toxic turkeys employed, despite all the business they may be able to bring into the firm. It's important to look at your corporate culture before deciding whether it's worth hiring or keeping someone likely to bring lots of drama with them.