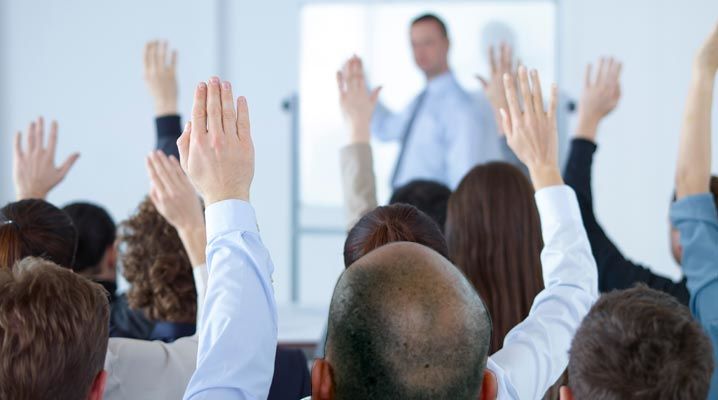 Recruiting and keeping top talent in the Architecture, Engineering, Planning, and Environmental consulting industries today is probably one of, if not the biggest challenges facing the industry today.  The biggest shortages appear to be for people in the 8-20-year experience range. They just don't seem to exist.  The reasons? There seem to be several. Ten years ago, we had a deep recession and many people left the industry and haven't come back. Guess what? They're probably not coming back. Also, the competition from other industries is fierce. We lose a lot of people to technology and even though talent demand is high, the pressure from A/E clients to keep fees down makes it difficult for the A/E industry to offer the high salaries that other industries often can. The next recession will probably ease the demand for talent a little bit, but my guess is that the demand decrease will only be temporary. Even in 2010, when construction industry unemployment hit 25%, firms quickly rebounded and needed to start hiring again shortly afterwards. So, given that talent is likely to remain short in supply for the next ten years and beyond, here are some recommendations for firms interested in maintaining sustainable growth and profit over what it is likely to be a very challenging marketplace.
Identify your next generation of leaders. In many cases, we're seeing a lot of firms with leaders in their 50's and 60's, but not enough talent ready to assume their spots when they decide it's time to walk away. There may be a few people in their 40's who can assume leadership roles, and many of them will, but some firms may need to look outside. These people may need to come from making strategic recruiting hires, acquisitions, or some type of combination. Do a strategic plan and create a map of where the firm is today and where the firm will be a year from now, three years from now, and seven years from now. Be sure that it includes mission (why the firm exists), vision (where the firm is going), and value statements (what's important to the firm).
Once these critical items are defined, the firm can then define what their future leaders will look like. Some may already be on staff and just need some grooming. Others may need to either recruited or brought on board through an acquisition. By creating this map, firms improve their chances of getting to where they want to be.
Develop an ownership transition plan. Not every A/E firm is an attractive investment, and not every employee will want to become an owner. Some employees should never become owners anyway. When doing an ownership transition plan, it's important for the firm's leadership to identify what they want going forward. In many cases, firm owners are not always on the same page. One may want to triple in size. Another may want to stay small and manage his/her own projects, and a third owner may be ready to cash out. Is your firm consistently growing and generating profits each year? If not, how will it attract new investors whether they be internal or external?
Execute the plan. Once a firm has identified how it wants to transition, then it's time to put the plan into action. If the firm is large with one owner, the shareholder may want to sell some shares internally before doing an external firm sale to make sure he/she has leverage when it comes to negotiating a sale price for the firm. And firms that decide to do an internal transition will want to make sure that their firms continue to grow to make the investment attractive enough for their employees to want to buy into their firms. That means careful planning, and management that probably includes strategic hires and possibly acquisitions in some cases. Many firms will need group leaders with marketing and business development experience to replace their existing group leaders. Guess what? Those people will be difficult to find. In many cases, they probably have their own firms. The good news, however, is that a lot of small business owners are and will continue to become burnt out running their own shops as it becomes even more difficult to find design talent going forward.
It's not going to get much easier to find talent, especially now that the baby boomers have reached retirement age. It's going to be more difficult for some time, and as I said above, the next recession will probably result in only a temporary lull in the dearth of qualified talent in an extremely competitive industry. But that doesn't mean that it's impossible for firms to be successful in this type of environment. It simply means paying careful attention to managing its most important asset, human capital.