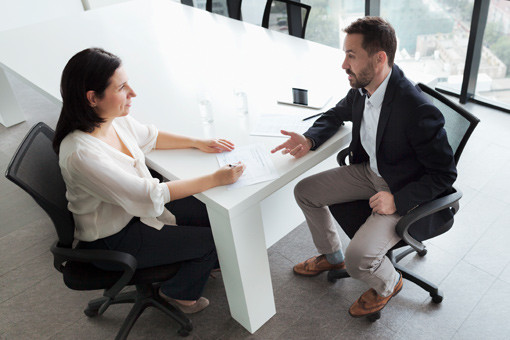 It seems like every Architecture, Engineering, Planning, and Environmental firm is having trouble finding people. When they do find qualified candidates, it's difficult to successfully hire them because the competition for talent is intense. The best people are constantly getting calls from recruiters, and these employees can have their pick on where they'd like to work. In fact, it's not uncommon for "recruited" candidates to be entertaining multiple offers simultaneously. Given the competitive environment, here are several things we're seeing that might be helpful for firms trying to add top talent.
Response Time: Show me managers who respond to candidates quickly, and I'll show you managers who get hires. Take too long and see the competition make those hires.
Simplified Interview/Meeting Processes. The interview process should be limited to no more than two meetings. More than two meetings are a waste of time, and drags the process out unnecessarily.  Efficient interview processes get results.
Prepare an agenda for each interview/meeting. Even when candidates need to meet with several managers, the number of visits can be limited to two if an agenda is provided for everyone involved.  Recruiting is marketing, and firms that are efficient and can demonstrate that they're on top of these issues will outperform.
Sell the firm and the position at each meeting. Recruits want to know why they should leave their present firm to join another. Managers need to be able to answer those questions.
Avoid money specifics at the initial conversation. Once money gets discussed, that tends to be where all the focus goes. As a result, recruits miss the big picture on why they should want to leave their firm to join yours.
Use caution when it comes to asking for salary history. In the past, many firms would ask candidates what they were earning and then make offers based on that data. This trend, however, will probably diminish as more areas of the country make it illegal to ask candidates for salary history.  Read more>
The reason for this trend is that the practice of making offers based on someone's current base salary can often be perceived as discriminatory. In the A/E/ industry, for example, women typically earn about $.78 for every dollar a man doing a comparable job earns.
Suppose, for example, a firm is looking to hire two Civil Engineers and they have two candidates. One is a man earning $100K. The other is a woman earning $78K. The man is offered a starting base at $110K to motivate him to leave his old firm. But the woman is offered only $85,800 for a position at the same level. As a result, the cycle of women earning less than their male counterparts continues.
Consider using market range data and salary expectations instead of salary history. There are plenty of places to find salary survey data in this industry that both candidates and employers can access to obtain an idea of the market rate for their respective positions. By determining ranges that employees expect and comparing those expectations to the market, firms should be able to come up with competitive and non-discriminatory pay packages.
Have procedures in-place to deliver offers quickly. At the second meeting, have the candidate fill out a standard employment application and ask for references. Getting this done at this stage prepares you to be ready to present an offer before he/she decides to talk to other firms
The counter offer discussion. In this market, no firm is simply going to let talented engineers walk out the door. They will do whatever they can to keep their best people, and if all it means is throwing a few dollars at them, these employers won't hesitate to do that. It's up to you as the firm trying to hire the candidate to ask them why they weren't being paid what they were worth to begin with. Also bring up that any concerns that they've had to this point simply won't go away with a raise, which is why many people who accept counter offers often leave with 12 months of accepting that offer.
Presenting the offer. Present a written offer letter quickly and get a hire. Take too long to get a letter done, and risk a turn-down.
Include a date to respond. Every offer should have a date for the candidate to respond. And no candidate should ever require more than three days to respond to an offer. If a candidate asks for more time, expect a turndown. It's rare that anyone who asks for more than three days winds up accepting.
Counseling candidates in turning in their notice. Once the candidate has accepted and a start date has been agreed upon, it is now time to advise them on how to turn in their notice. Talk to them again about the possibility of receiving a counter offer, and let him/her know that they don't have to explain anything to their employer about why they're leaving. They should remain standing and simply let their employer know that they received an offer that they couldn't refuse.