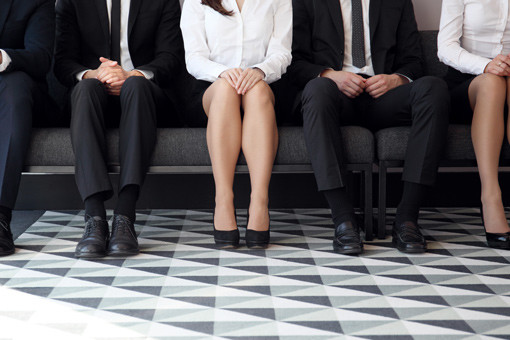 Going into 2018, labor remains a huge concern for Architecture, Engineering, Planning, and Environmental Consulting firms. Most firms are scrambling and using headhunters to fill key positions due to the dearth of qualified candidates. In this market, candidates have the upper hand. Given the situation of supply and demand, here are several tips when it comes to hiring.
Benchmark your wages and benefits against the competition. AIA and ASCE are two organizations that publish salary and benefit survey information for the industry, and there are others. Using this type of data is critical when it comes to assessing whether your firm's compensation packages are competitive.
Sell the firm and its opportunities. The best candidates don't need to look for a job and can choose where they want to work. As a result, they will and to know why your firm is different from the competition, aside from compensation. Be prepared to explain why they should want to work for your firm, and convince them why they should work for you instead of the competition.
Be flexible. Gainfully employed candidates typically make the best hires.  And targeting this type of talent should be part of your firm's strategic plan. When attracting these types of candidates, many of them will often be reluctant to meet during office hours, and initially would prefer to meet away from the office.
Be respectful. By showing up on time for meetings with candidates, managers demonstrate respect for their time. That's especially important in a market where candidates have lots of choices when it comes to deciding where to work every day.
Keep hiring processes simple. Evaluate how many people need to be involved in the process and how many steps are required so get someone hired. As a recruiter for Architects, Engineers, Planners, and Environmental Consultants, the best processes I've seen are typically completed with no more than two in-person interviews required. Anything more than that risks the possibility of losing candidates to the competition. The faster the process, the better success the firm is likely to have.
Present offers personally. In the age of electronics, it's easy for firms to simply email offers to candidates and hope for the best. Instead of this option, I would strongly recommend presenting offers in-person or over the phone. This allows additional opportunities to sell the firm and the position. Managers are also able to get candidate feedback, identify potential objections, and close candidates on their job opportunities.
Include deadlines in offer letters. Personally, I recommend requesting that candidates respond with a decision within three days of the date the offer is extended. Any longer than that simply allows offers to be shopped against the competition, which is not in any firm's best interest.
Counsel recruits about the dangers of accepting counter offers. Even the most senior level professionals are susceptible to counter offers. Many of them have spent many years with the firm they're leaving, and often feel guilty. Remind them of the reasons why leaving is in their best interests and see more successful hires result.
Identifying candidates is hard enough. Given how difficult it is, it's important to make sure that once they are identified, that nothing is done to hurt your chances of successfully hiring that talent.