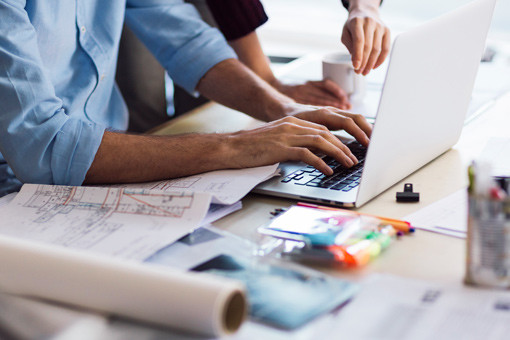 Is your Architectural, Engineering, Planning, or Environmental Consulting firm struggling with hiring and retention? If so, perhaps an A3 can help. A3 is a method originated within Toyota and that be used in any of the five parts of an A/E business including Human Capital, Operations, Marketing and Business Development, Finance and Accounting, and IT. Given that national unemployment rates are hovering around 4.1% as of this writing, identifying and retaining top talent will continue to be a huge challenge for many firms. So why not start with an A3 on the hiring and retention process? Read more about A3 here.
Here's how it works:
PHASE I: ANALYZE AND ASSESS

Define the Current Condition.
Interview the firm's leadership to gather their insights and opinions regarding recruiting and retention strategies and tactics—  use questions that focus on how things work now and what changes, if any, they would make if they could.
Meet with some of the company's most recent hires (made within the last year or so) to gather their thoughts and opinions on the firm's hiring, onboarding, and integration processes.
Conduct an online survey of the staff to collect feedback on how well any specific retention efforts have been received and gauge morale.
Define the Target Condition. In this second step, establish expectations for how the firm's hiring and retention strategies should work and the results they should produce.
Determine Causality. In this third step, conduct a root-cause analysis, essentially addressing the question, "Why do we have what we have, and not what we want?" Use the "why" question a minimum of five times. The goal is to get to the root causes, and not just symptoms, leading to the situations, that currently exist.
After this phase, put together a report of the information gathered. You will use this report as a platform for Phase 2 (see below).
PHASE II: PLAN "EXPERIMENTS" AND FOLLOW-UP
Establish Countermeasures. Create countermeasures to directly address the problems (root causes) creating the current situation. Please note that I'm using the word "countermeasure" to recognize that the A3 process won't necessarily hit on the "solution" the first time. The future is unknowable, so the goal is to conduct small experiments (countermeasures) and learn your way toward the firm's goals.
Establish Action Plans. To implement these countermeasures, identify specific actions along with individuals responsible for carrying them out. Create timelines for each action, including strategies and action items to address the anticipated ramp-up of personnel.
Create Follow-up Plan. Decide who will measure what, by when, to determine whether the countermeasures put in place are producing the desired results. And if not, why not?
It's human nature to want to simply offer solutions to problems, and move on to the next item. But this usually addresses symptoms and often fails to identify what's causing these symptoms in the first place.  The initial countermeasures will offer new insight that can then be used for further process improvements down the road. A3's are not simply reports designed to sit on shelves for years to come, but ongoing tools used for continuous improvements in business processes whether it be human resources, IT, finance and accounting, etc.