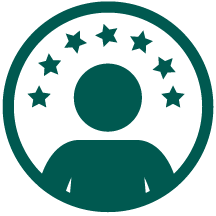 These individuals are not actively seeking a job, but they are open to hearing about opportunities. Contact us today for more information on these A/E professionals!
---
Chief Operating Officer, Miami, FL Area
Leads and manages structural engineering, MEP, architecture, and interior design departments. Structural engineering background with diverse project experience including healthcare, commercial, higher ed. (PE)
---
Senior Marketing and Business Development Professional, Boston, MA Area
25+ years of experience with global and regional architectural and multidisciplinary A/E firms. Proven track record in pursuit strategy, lead generation, proposal development, relationship building and sales across A/E market sectors.
---
Structural Principal, Tampa, FL Area
20+ years of engineering experience. Successful seller-doer and manages a five person team. Project experience includes healthcare and parking structures. (PE)
---
I&C Supervisor, Denver, CO Area
15+ years of experience. Oil and gas, mining, alternative energy, pharmaceutical, and food and beverage experience. Leads multidisciplinary teams in the execution of projects. (PE, PMP)
---