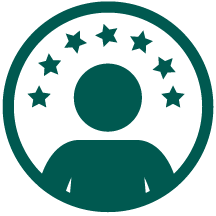 These individuals are not actively seeking a job, but they are open to hearing about opportunities. Contact us today for more information on these A/E professionals!
---
Electrical Engineering Director, Denver, CO Area
Professional Electrical Engineer with over 15 years of experience. Business development, operational management and project management ability. Project experience includes healthcare, data centers, commercial real estate, education, sports facilities. (PE)
---
SVP/Director of Operations
Expert in M&A integration, operational leadership, risk management, strategic planning, financial management & reporting, process improvement. Ability to enhance organizational performance to achieve financial goals.
---
Geotechnical Engineer, Austin, TX Area
Supervises geotechnical field studies and laboratory testing. Develops reports including recommendations for design of foundations, retaining walls, pavements, etc. (PE)
---
Senior Geologist, San Francisco, CA Area
10+ years of experience. Experienced in managing soil and groundwater investigation and remediation projects. Environmental cleanup projects include litigation support, insurance coverage support. (PG)
---
Site Development Area Manager, Open to relocation
20+ years of experience. Business development and management of key clients, projects, and programs. Projects include transit oriented developments, residential, commercial, industrial. (PE)