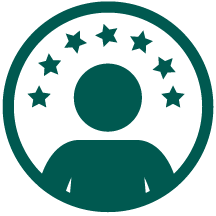 These individuals are not actively seeking a job, but they are open to hearing about opportunities. Contact us today for more information on these AE professionals!
---
Solid Waste Engineer, Charlotte, NC
20+ years of experience in geotechnical engineering/environmental engineering. Municipal, hazardous waste, low level radioactive waste landfill permitting and design expertise. Geotechnical analysis and design for civil facilities, buildings, roadways, bridges, tanks, marinas, industrial facilities as well as landfills.
---
Vice President, Civil & Environmental Engineering, Pittsburgh, PA
20+ years of experience. Very strong business development background and experience managing a business unit of over 100 people. Environmental, geotechnical, water, oil & gas, solid waste and general civil background.
---
Principal Engineer, Durham, NC
20+ years of experience. Experienced in leading complex engineering projects and developing and maintaining client relationships. Excellent business development track record. Site development/water/ wastewater engineering background.