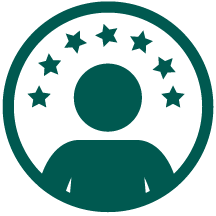 Contact us today for more information on these A/E Professionals.
---
Vice President – Sales, Denver, CO Area
25+ years of experience. Highly accomplished executive. Drives sales across geographies and diversified markets including rail, aviation, water, and industrial. Seasoned at developing high-performing teams and effecting organizational change.  
---
Managing Principal, Open to relocation
20+ years of experience. High level individual experienced in leading operational and organizational transformations to achieve new business development, market penetration, project delivery and profitability goals. (AIA)
---
Structural Engineering Director, San Francisco Area
12+ years of experience. Experience in business strategy and team building. Expertise providing engineering support for development of new products and technologies to automate design and delivery processes.
(PE, SE) 
---
Environmental Project Manager, Cincinnati, OH Area
12+ years of experience. Extensive experience in site investigation and remediation, environmental due diligence, regulatory permitting and compliance. Skilled in reporting and communication of environmental risk to a diverse client base. 
---
Land Development Group Leader, Fort Worth Area
12+ years of experience. Design team lead with experience in land development and site development, site structures, roadway design, erosion control, and utilities. Commercial and master-planned project experience. (PE) 
---
Engineering Director, Open to relocation
25+ years of experience. Multidisciplinary leader directing engineering efforts across offices. Director of structural engineering and helps manage MEP group. Strategic planning, operations, and project delivery. (PE, AIA)