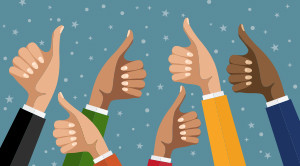 Email us today for more information on these A/E professionals!
Land Development Senior Project Manager, Greenville, SC area
20+ years of experience in civil and environmental engineering and surveying. Experience managing multidiscipline engineering projects throughout South Carolina. Projects include designs, plans and specifications for subdivisions, commercial sites, sanitary sewer lines, stormwater drainage systems, control of sediment and erosion, roads, bridges, and culverts. (PE, PLS, CFM)
Senior Financial Executive, Austin, TX area
Diverse background including experience with real estate development companies as well as Big Four accounting firms. Proven experience driving improvements across budgeting, forecasting, planning and analysis, and financial reporting functions. (CPA)
General/Regional Manager, Upstate New York
Expert in company growth through strategic market, operational, staffing & service leadership. Influential leader experienced in environmental construction, engineering & tech industries. Expertise in technology utilization, revenue & profit growth, quality control, P&L management, turnaround/growth strategies, health safety security & environment, financial oversight, client relations, talent sourcing, and international program management.