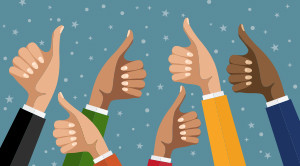 Email us today for more information on these A/E professionals!
Land Development Project Manager, Open to Relocation
20+ years of experience with oil & gas, municipal, and commercial land development projects. Exceptional project management skills and proven ability to motivate staff and deliver positive results. (PE)
Structural Engineer, Phoenix, AZ
Structural engineer with 18 years of experience. Projects include commercial, institutional, and military facilities, energy projects in the coal, gas, and solar sectors, forensic analysis at utility client structures, corrosion analysis and life cycle studies for solar projects, and repair and retrofit projects. (SE in Arizona and Nevada)
Land Development Senior Project Manager, Atlanta, GA 
25+ years of experience in real estate due diligence, land development project design and management and construction administration. Seasoned in client development, preparation of proposals, design & production oversight, staff mentoring, marketing, and overall business operations. (PE)
Architectural Project Manager, Greater Boston, MA
Residential, higher ed, and commercial project experience. Plans, develops and consults on concurrent projects from conceptual design phase to construction document and bidding sets.