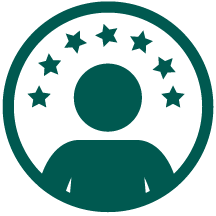 These individuals are not actively seeking a job, but they are open to hearing about opportunities. Contact us today for more information on these A/E professionals!
---
Environmental Professional, Greater Boston, MA Area
25+ years of environmental consulting and project management experience. Clients include industrial, commercial, utility, mining, transportation, municipal, and defense sectors. Experience includes ecological risk assessment, environmental risk management, brownfields, environmental permitting, site investigations, regulatory compliance. Business development and client management responsibilities.
---
SUE Project Manager, Houston, TX Area
25+ years of experience in utility coordination, construction project management, construction project inspection. Provides coordination for the scheduling of major utility relocations for pipeline companies, overhead and underground electric power, overhead and underground fiber optics, gas line, CTMS, lighting and traffic signals. (PE)
---
Structural Engineer, Austin, TX Area
25+ years of experience in structural building design. Oversees and manages a team of project managers and design engineers. Higher education, municipal, commercial, industrial, residential, multifamily, hospitality, sports, and healthcare project experience. (PE, SE)
---