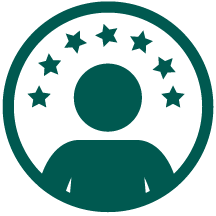 Contact us today for more information on these A/E professionals!
Environmental Engineer/ Project Manager, Cincinnati, OH
20+ years of experience. Experienced in spill response and remediation, soil and waste profiling and disposal, SPCC plan development and revisions, Phase I Environmental Site Assessments (ESAs) and Environmental Site Inspections (ESIs), NPDES/SWPPP, and various environmental permitting.
Email John> [email protected]
Bridge Engineer, Associate Vice President, New York City
20+ years of experience. Expertise in bridge design and inspection. Experienced in managing design teams, acting as client liaison and developing client relationships, and mentoring and coaching junior engineers. (PE)
Email Derwin> [email protected]
Vice President, Southeast
20+ years of experience. Manages resources to provide a full suite of services for multi-disciplined projects. Provides marketing support, and is responsible for recruiting, staffing, workload planning. Electrical engineering background. (PE)
Email Lisa> [email protected]