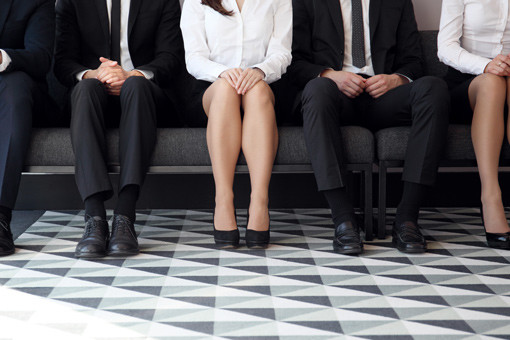 Ever make a bad hire? Who hasn't? It happens and when it does, nobody wins. Employees wind up unemployed, employers lose significant investments and then must invest even more time and money to find replacement hires. Even clients are often affected when firms make poor hires. Clearly, turnover is costly, and minimizing it is in every A/E firm's best interest. There are tools, when used correctly, that can reduce the possibility of making poor hiring decisions, but no system is perfect. Hiring new employees will always be a risky endeavor. Successful firms understand that they will need to take risks, and sometimes they will get burned. However, other firms let the fear of making bad hires paralyze them. They become too selective, and in a market where talent is in such short supply this type of hiring process is often worse. These firms risk losing jobs to the competition because they're not able to get the talent needed to take on new projects. Instead, this work goes to the competition.
In this market, good firms understand that the perfect candidate doesn't exist, but that doesn't mean they don't hire. I know of one firm that hired a lot of transportation engineers and retrained them to do land development work because they couldn't find enough land development experience. That didn't stop them from hiring, instead they invested in training, were able to add a lot of good people, and continue to grow. Unfortunately, not every firm thinks this way. There are still firms that expect perfection. Some of them may see positions remain open for years as a result. Is your firm over-screening your candidates? Here are some signs.
Lack of clearly defined expectations. This problem typically starts with the firm's top management. The CEO has one set of expectations for a key management position. The COO has a different view of the position. The front-line managers have their thoughts, and their team members have even different thoughts on what is needed. This is quite common in many organizations, and when it happens I blame the CEO. He/she is the person responsible for establishing the firm culture. When this situation happens, they're not taking charge. Sometimes they're too hands-on. If this were a department manager position, then in most cases, he/she might be better off empowering the COO to take the lead and decide what this position will look like. Will the COO want input from the new hire's future peers and direct reports? Absolutely, but ultimately, the new hire's direct supervisor should be allowed to decide whom to hire.
Too many people involved in the hiring process. I've seen some companies hire top management with very few people involved and others that want everyone involved. In my experience, the fewer, the better. I've seen CEO searches completed very efficiently where the candidates met with several key managers, and then met the Board. I've also seen companies have 25 Principals involved in making lower level hires. Guess what? Those hiring systems tend to draw out unnecessarily. It's also very risky in this market where firms are scrambling over a limited pool of available talent. Get people through the interview process quickly and see more hires. Drag the process out, and see positions remain open for months or even years.
Too many interviews. Is your firm interviewing candidates 5-6 times for open positions? If so, that's way too much. Not only is it a waste of time, it's a big turn-off to senior candidates. 2-3 interviews should be more than enough to decide whether to make a hire.
Industry turnover in the A/E industry is a fact of life, and it's not always a bad thing. According to this article from EC&M, A/E industry turnover is about 10%. Many firms have lower turnover and if your firm is in that category, the risk of making a bad hire occasionally probably outweighs the potential rewards that come with adding talent. Even when a bad hire is made, perhaps that individual can be replaced with the right person in far less time than in the firm that can't make decisions because they tend to over analyze every decision.
Check out this great article from bSci21.org to see if your firm suffers from "paralysis by analysis."