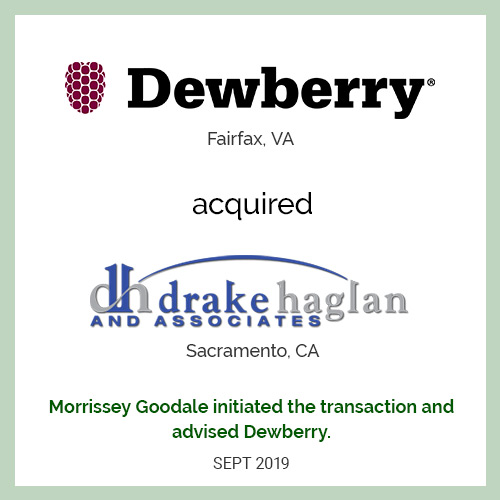 Dewberry (Fairfax, VA) acquired Drake Haglan and Associates (Sacramento, CA).
Morrissey Goodale initiated the transaction and advised Dewberry.
"Dewberry was looking for a strong firm that could help shape its California growth, and we wanted to grow our capacity to support our clients. With our shared core values and approach to work, we're excited to see what we can achieve together," says Partner Dennis Haglan, PE.