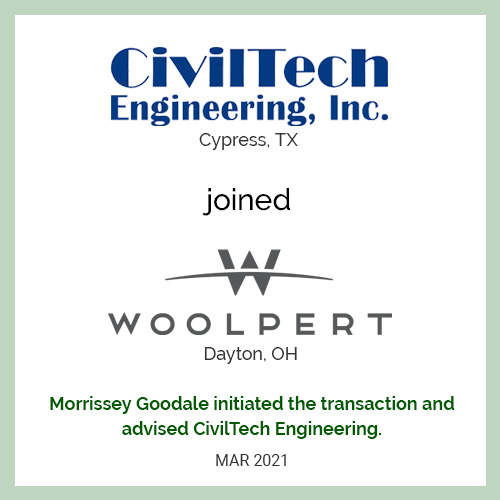 CivilTech Engineering (Cypress, TX) joined Woolpert (Dayton, OH) (ENR #72).
Morrissey Goodale initiated the transaction and advised CivilTech Engineering.
Woolpert has acquired CivilTech Engineering Inc., a multidisciplinary engineering firm that specializes in transportation, water resources, municipal, structural and construction services. CivilTech has three offices in Texas and serves local, state and federal clients. This acquisition complements and enhances the capabilities of both companies.