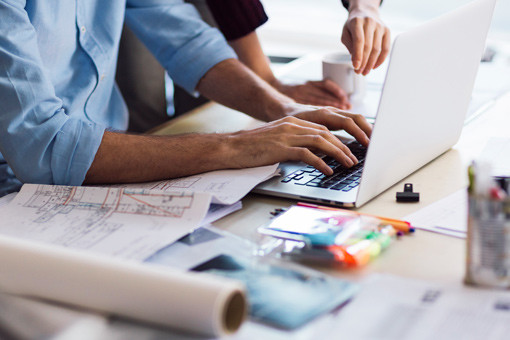 "In 2010, Construction industry unemployment was at 20%. Today, it's closer to current overall U.S. unemployment of 4.2.%." – Source: AIA
And let's face it, even in 2010, the best engineers, architects, and environmental professionals managed to keep working. These people don't go unemployed for extended periods, in good times, or bad. Using in-house recruiters or online advertising just is not a formula for success for firms looking to add market sector/executive level talent.
In-house and contingency recruiters face a numbers game daily. The in-house recruiter receives compensation, but is typically evaluated by how many positions they're able to fill. And they're often pressured to fill as many positions as humanly possible. Many times, they're faced with the task of trying to fill many more positions than humanly possible. Contingency recruiters, on the other hand, face similar numbers challenges because they're only paid when placements occur. The more candidates they submit, the better their chances that one sticks.
Over the last few years, it seems like many Architecture and engineering firms have gotten smart, added in-house recruiting teams, and significantly reduced their hiring costs. It's a good strategy, and we'll probably see more firms do it as the talent shortage only intensifies going forward. It is not, however, a good plan for attracting leaders to fill market sector/executive type roles.
In either case, (contingency and in-house) recruiters are evaluated based on their volume of placements, and with the number of openings many AEC firms have today, that's the way it should be. But suppose a recruiter has ten open positions, and nine of them are for positions like E.I.T. project engineer, and entry level marketing coordinator.
The tenth position, however, is for a Land Development Market Sector Leader to open an office for the firm in Denver. The person needs to have a track record of winning new private site development commercial projects, be a P.E. or ASLA, with 15+ years of stable work history, etc. That position is extremely difficult to fill, and often the only way to get it done is to research the firms who do that work, identify the people in those roles, and contact them directly.
Many firms probably would prefer "NOT" to use in-house staff to do this type of work, but for this case, let's assume that the firm is fine with this approach. If their in-house recruiter, however, has nine other open positions that can be filled in half the time that would be required to fill this tenth assignment, guess which positions the in-house works in most cases? It's human nature.
Identifying talent capable of filling top level positions must be part of the strategic plan. Growing people "within the firm" to assume these roles, if possible, is the best option. Many of these prospects may be great Engineers or Architects, but that doesn't necessarily mean that they'll be good managers or business people. Having a leadership and executive coaching plan in place, to prepare them for that step, will be critical moving forward.
In many cases, firms will have no choice but to go out and directly recruit the talent they need. When discussing this critical part of the strategic plan, be sure to identify and define why executive, or future executive level talent should want to be part of your team. Remember, they don't need a job, and they have lots of choices when it comes to deciding where they go to work.