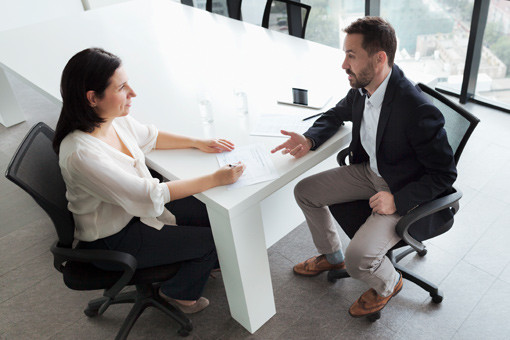 2020 has arrived, and based on what we're hearing from Architecture, Engineering, Planning, and Environmental Consulting firms, hiring and keeping talent continues to be a big challenge with no signs of a slowdown in demand for people. There remains a void between people with significant experience (25+ years) and EIT level professionals. Folks with 8-20-years of experience, those in the middle of their careers, seem to be non-existent. 
Evaluate data and analytics. Knowing your historical turnover and performance numbers can be a great aide for planning. For example, if a firm has averaged 8% turnover with 5% growth over the previous five years, firm leadership can use this data to get a clearer picture on how many hires will be required to replace the people who leave, and hire the people needed to support the firm's revenue growth. 
Budget for recruitment. Once firm leaders have an idea on how many hires will need to be made, they can plan to put money aside to make sure they're able to make investments in their people. Hiring costs vary, depending on the level of those hired. Administrative professionals, for example, cost significantly lower than finding market sector leaders or branch managers. That said, according to a survey by the Zweig Group, the average cost per hire in 2017 was $4,554. 
So, let's assume a firm employs 300 people, has been averaging 10% turnover over the last 4-5 years, and plans to grow an additional 10% this year. That means that the firm will need to hire about 60 people to replace the people who leave, and to support its growth objectives. If hiring costs are between $4,500 – $5,000 per hire, the total costs for recruiting could range between $270,000 and $300,000. That's a lot of money, and having a plan in place to make sure that money is available when needed is just smart management. 
Include recruiting in your strategic planning. This involves good old-fashioned market research, understanding the firm's strengths, and deciding where the firm should be targeting its efforts. Suppose, for example, the firm provides Engineering and Architecture services in California. Forecasts indicate that highway work in California is going to grow significantly over the next couple of years, and because of this knowledge, the firm decides that their best opportunities to grow revenues and profits is to position itself to win more transportation work which will require key hires in California.
Human Resources and operations should be in sync. In some organizations, human resources personnel are not highly respected and often considered a necessary evil. This sometimes happens when the wrong person is placed in charge of human resources and is unable to gain the respect of the operations leaders. In the best organizations, HR and Operations respect each other, and work together to achieve common goals. When this happens, HR can work with Operations to prioritize positions they need to hire, and together, develop a plan with goals and objectives to get the right people on board by the necessary dates.
In 2020, recruiting in the AEC industry is probably going to be just as difficult, if not more difficult, than it was in 2019. During the great recession of 2010, many firms laid off too many junior people and kept too many senior people instead of letting people go at all levels of their organizations. As a result, many of those engineers and architects left the industry and they aren't coming back. In addition, we have a fair amount of people closing in on retirement age. We do have what appears to be enough young talent for the future; unfortunately, it's going to be a while before that group of young professionals is able to fill the void created by the dearth of talent in the 8-20 year range of experience. The struggle to find mid-level talent is likely to stay with us for at least a few more years.