Your 2018 Focus:The Three S's
As a leader of your architecture, engineering or environmental consulting firm, you only have so much attention to go around. To help you focus on what is most important in 2018, zero in on three specific agendas. Think of them as "the three S's"...

How Self-Driving Cars Might Drive Business
Siri, take the wheel. Self-driving cars—also known as autonomous vehicles—promise to bring the biggest change to the auto industry since Henry Ford's Model T rolled off the assembly line. The race is on between traditional automakers and newcomers such as Google and Uber to be the first to hit the market, and Boston Consulting Group estimates 12 million fully autonomous vehicles will be sold annually by 2035. The innovation will have major implications not just for how Americans travel, but for AEC firms, impacting everything from roadway design to parking garage construction to urban planning.
Self-driver's ed. With some automakers hoping to debut autonomous vehicles as early as 2020, the future has already arrived as far as planning for self-driving cars. While the U.S. Department of Transportation and most states still lack legal frameworks for autonomous vehicles, the National League of Cities has instructed local governments to begin planning immediately. AEC firms with transportation experience can guide stakeholders through the process. For example, under a $2 million contract, Arcadis is providing technical support services and facilitating planning activities for the Louisiana Department of Transportation and Development.
Changing lanes. Self-driving cars could result in widespread projects. With a computer behind the wheel, it will be possible to squeeze more cars closer together without risk of driver error, which means Interstate and highway lanes could be narrowed and lanes added. There will be more opportunity to use reverse lanes and express toll lanes. Demand for drop-off lanes will increase. The ripple effect on other infrastructure will also spur potential projects such as the adaptive reuse of parking garages as urban drivers share autonomous vehicles rather than purchase their own.
Speed bumps. While huge logistical challenges to implementation loom, they could present opportunities for AEC firms. One roadblock, so to speak, is aging infrastructure—faded lane markings, uneven signage, and inconsistent traffic light formats—that will need improvement. There will be a need to build traffic management centers to monitor real-time conditions as well as roadside units that support vehicle-to-infrastructure communications. Cybersecurity will also be an important consideration as potential hacks of autonomous vehicles could have fatal consequences.

Hacks Lead to Cyber Insurance Surge
Hacked off. The recent Equifax data breach, which exposed the personal records of 143 million people, was another reminder of the constant threat posed by hackers. The FBI reports that there were on average 4,000 ransomware attacks per day in 2016, and while small businesses may not think they will be targeted because of their size, in fact they might be targeted precisely because of their size since hackers see them as low-hanging fruit. According to IBM, 62% of cyber attacks target small- and medium-sized businesses.
Policy brief. In addition to beefing up their cyber defenses, AEC firms can protect themselves by purchasing cyber insurance—either as a stand-alone policy or as part of a broader policy. The Wall Street Journal reports that cyber insurance is the fastest-growing type of coverage among US companies—rising by 35% in 2016. Policies typically cover the costs of theft and fraud, forensic investigations, network business interruptions, extortion from ransomware, regulatory fines and penalties, data loss, and even public relations services that might ensue due to a cyber breach. Some policies will even cover the cost of protecting against cyberattacks in the first place. A June 2017 survey by global professional services firm Aon found, however, that only 19% of small businesses have purchased cyber insurance—compared with three-quarters of large companies.
Price drop. According to law firm Pillsbury Winthrop Shaw Pittman, the market is very competitive as insurers try to build market share, so there are deals to be made as far as the coverage or price you want. Insurance broker Marsh reports that cyber insurance rates fell 1.7% in the first quarter of 2017 followed by a 1.5% drop in the second quarter.
Keep a look out. Since cyber insurance policies are relatively new offerings, work with an agent well-versed in the underwriting process of this market segment. While some policies limit coverage from the inception date, look instead for policies that provide at least a year of retroactivity in case a breach has already occurred but has gone undetected. In some cases, insurers might offer 10-year or even unlimited retroactivity. Pillsbury Winthrop Shaw Pittman also says it is crucial that your cyber policy covers claims that result from breaches caused by your data management vendors.

Trends in Mentoring the Next Generation
Hanging in there. Having a hard time hanging onto your youngest employees? Mentoring could be the solution. According to the 2016 Deloitte Millennial Survey, millennials intending to stay with their organization for more than five years are twice as likely to have a mentor (68%) than not (32%). That doesn't mean, however, that the newest generation in the workplace is interested in the traditional mentorship program of pairing the wise veteran with the fresh-faced new hire, and some companies are turning to alternative arrangement such as reverse mentoring, micro-mentoring, and group mentoring.
Running the reverse. It's not only older employees who have knowledge to share. In reverse mentoring programs, younger employees not only receive guidance from more senior colleagues, but they can instruct older executives on topics such as social media and technology. Reverse mentoring programs have the advantage of closing the knowledge gaps of both participants, bridging generational and gender divides, and building a more inclusive culture. They also allow younger participants to demonstrate their worth and feel more invested in the success of the company.
The more the merrier. Another trend gaining favor is "micro-mentoring" in which mentees seek advice in a narrowly defined area for a matter of weeks or several months. Mentees work with multiple mentors rather than just with a single one, such as meeting with a working parent about work-life balance and a partner about client relations. Having multiple mentors allows up-and-coming employees to gain feedback from different perspectives, and it requires less of a time commitment for mentors.
Groupthink. Rather than scheduling one-on-one sessions, some companies are implementing group mentoring meetings where veteran employees meet with multiple workers at once. In addition to combating mentor fatigue and being more time-efficient, the advantage of group mentoring is that firms don't have to worry about having enough qualified mentors for one-on-one relationships.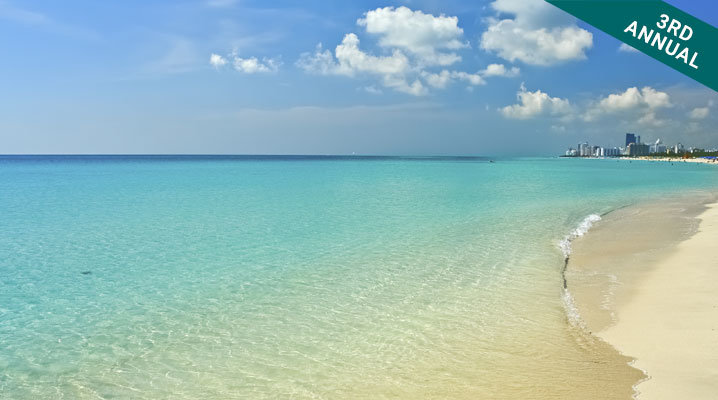 SOUTHEAST STATES
M&A SYMPOSIUM
Attend THE event for architecture and engineering firm leaders interested in expanding into the Southeast.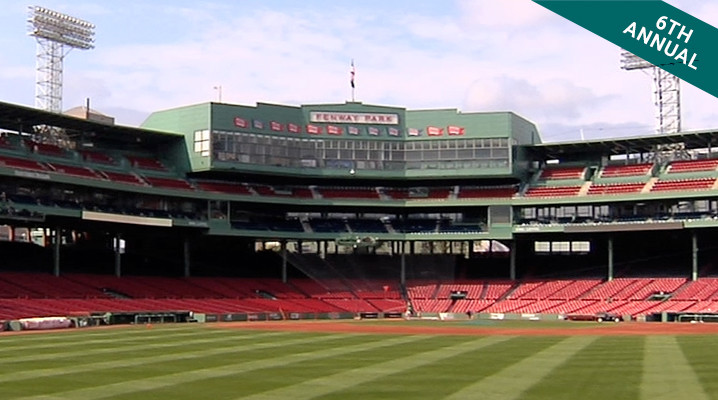 A/E CEO EVENT AT
FENWAY PARK
September 13-14 • Boston, MA
This one-of-a-kind forum for A/E industry leaders is a hotbed for innovation and transformation.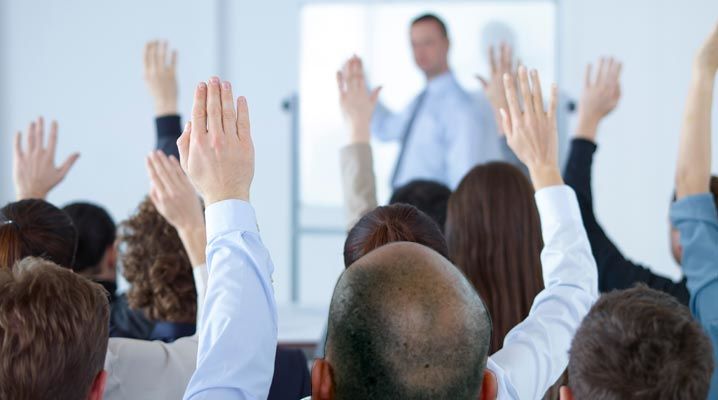 Premier Training for AEC Leadership
Arrange for a structured professional development program that can coach your entire AEC leadership team.