Infrastructure Bill Could Exacerbate Supply Shortages
Triple threat. The AEC industry's remarkable growth during the coronavirus pandemic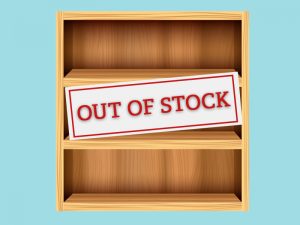 faces a triple threat of soaring building material prices, supply chain bottlenecks, and labor shortages that could result in project overruns, delays, and cancellations. According to an American Institute of Architects (AIA) member survey conducted in April 2021, 37% of architects reported that construction material price spikes had been a "serious" problem with another 35% calling it a "moderate" problem. Architecture firms working in the multifamily market expressed the greatest concerns about the costs and availability of materials. 
High times. By disrupting shipping and forcing factories to close or operate at reduced capacities, the coronavirus pandemic has caused material shortages that have driven prices for lumber, steel, concrete, and other construction inputs skyward. Tariffs on foreign inputs such as aluminum and lumber have further exacerbated the problem. According to the Bureau of Labor Statistics, the Producer Price Index for construction materials and components increased more than 20% between July 2020 and July 2021. During that same time, steel prices more than doubled while the cost of softwood lumber rose 45%. The National Association of Home Builders (NAHB) reports that soaring softwood lumber prices raised the cost of an average new single-family home by $30,000 between April 2020 and July 2021. 
Ripples in time. While AEC firms are hoping the $1.2 trillion federal infrastructure bill progressing through Congress will stimulate further industry growth, there are worries that it could further worsen supply chain issues. Bloomberg reports that the biggest threat to "the largest infrastructure program in decades may not be its challenging path through Congress, but a dire shortage of everything from workers to cement mills." Commodities research firm CRU Group, for example, projects that the bill would increase demand for steel 5% annually in each of its first five years, which would have a ripple effect on firms that don't even work in transportation markets. NAHB CEO Jerry Howard says the bill "will place a huge demand for steel and concrete that will impede our ability to build out multifamily and other types of housing." Already, the NAHB is pointing to supply chain and construction labor challenges for a 7.0% fall in new housing starts and a 13.1% decline in multifamily starts in July 2021.

3D Printing Becoming a Reality
Technological promise. Grandview Research projects 3D-printed construction will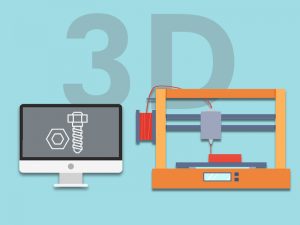 experience a 91.7% compound annual growth rate through 2028, and if advocates are correct in predictions that 3D printing could eventually deliver construction projects faster, cheaper, and with less waste than with conventional techniques, the futuristic technology could help the AEC industry address its labor and material cost challenges along with the global problems of affordable housing and climate change. By using only the precise materials required, 3D printing could save on scrap wood and metal dumped in landfills. In addition, carbon emissions could be reduced by almost 50% by 3D-printing structures on site instead of shipping prefabricated slabs or mixing and pouring concrete on location. 
Fast tracked. Although still in its infancy, 3D printing is becoming a reality in some AEC industry segments. The world's first 3D-printed steel bridge opened in Amsterdam this summer after four robots constructed the span with 10,000 pounds of steel, and in August 2021 a joint venture of construction companies Skanska, Costain, and Strabag announced its intention to 3D-print concrete structures on the HS2 high-rail project that will connect the English cities of London and Birmingham. In addition to reducing the concrete needed for the project, 3D-printing machines will be able to work in tight spaces that cannot be accessed by construction workers without disrupting existing rail traffic.
Iconic homes. Founded in 2017, Texas-based construction startup ICON is among the market leaders in 3D-printed construction. With more than 100 employees, ICON built the first permitted 3D-printed home in the U.S. and is constructing the largest 3D-printed structure in North America—a Texas Military Department barracks. Having received a $207 million Series B investment in August 2021, ICON plans within the next five years to be delivering thousands of 3D-printed homes annually.
Mighty house. Another 3D-printing leader is Mighty Buildings, which has received more than $70 million in venture capital funding. While a typical home takes weeks to build, houses assembled from prefabricated 3D-printed components attached to a permanent foundation by Mighty Buildings and Palari Homes can be erected in less than 24 hours. Palari Homes estimates that 3D-printed construction of a home reduces carbon dioxide emissions by two tons due to fewer truck deliveries and less of a need to move heavy components. Mighty Buildings has a goal of producing 1,000 housing units in 2022, and The Economist reports the waiting list for the company's 3D-printed homes in California already has 1,000 names. 

Is the "Great Resignation" Occurring?
Not just talk. Talk about the "Great Resignation" appears to be coming to fruition as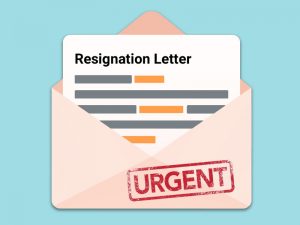 workers have quit their jobs at record rates in recent months. Nearly four million workers—2.8% of the American workforce—left their jobs in April 2021, the highest monthly total ever recorded by the Bureau of Labor Statistics (BLS) since it began collecting data in 2001. Another 3.6 million workers resigned in May. At the same time, job openings hit an all-time high of 10.1 million at the end of June, outpacing the 8.7 million unemployed workers, according to the BLS. Of particular concern to the AEC industry, which faces a chronic worker shortage, is that the attrition is not only occurring in service industries and customer-facing roles. According to an August 2021 survey by Bankrate, 55% of the workforce is likely to look for a job in the next 12 months.
Flex time. A reassessment of values caused by the coronavirus pandemic—rather than a desire for higher pay—appears to be the primary driver of the Great Resignation, a term attributed to management professor Anthony Klotz. With some workers burned out and others not wanting to return to an office environment, workers are shifting their priorities. According to the Bankrate survey, 56% of workers seeking new jobs reported that they desired more flexible work arrangements—greater than the percentage of jobseekers who desired higher salaries and more job security. As remote work proliferates in white-collar industries, those workers now have more options to pursue. 
Management problem. To address the challenge of the Great Resignation, employers won't be able to just throw money at the problem. Workers aren't concerned as much about compensation as they are about lifestyle and career opportunities, so employers will need to open their ears more than their wallets and listen to workers' desires and concerns. Also keep in mind that—even in well-run firms—employers leave bad managers, so take a strong look at your management team. As Gallup reports, "It takes more than a 20% pay raise to lure most employees away from a manager who engages them and next to nothing to poach most disengaged workers." 
AEC Industry Events
Morrissey Goodale Events
Morrissey Goodale's AEC event attendees have the chance to learn proven strategies and tactics, recharge their batteries, network with their peers, and return to the office with new ideas and best practices for leading their firms into the future.
Over two information-packed days, leaders from AE firms across the country will come together to discuss how to advance their firms and drive growth. You'll learn about the strategy, innovation and M&A trends that are converging to reshape the AE industry, while networking with industry executives, buyers, sellers and investors.
Texas and Southern States M&A, Strategy and Innovation Symposium
October 11-12, 2022 – Houston, TX