Slow Recovery Forecasted for 2021
Past is present. The calendar may have flipped to 2021, but the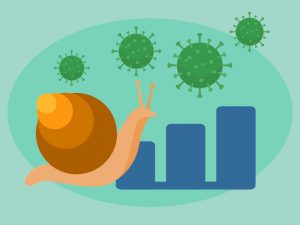 pandemic-related challenges that confronted the AEC industry in 2020 are hardly a thing of the past. While the rollout of COVID-19 vaccines offer promise for a better year ahead, the economic scars caused by the pandemic run deep and will take time to overcome. While 46% of architecture firms project 2021 to be a "good" or "great" year, according to a survey by the American Institute of Architects, 54% expect it to be "so-so," "challenging," or "potentially disastrous."
Slow rebound. Dodge Data & Analytics forecasts that the dollar value of total U.S. construction starts will rise by 4% in 2021 but still fall short of pre-pandemic levels due to a 14% plunge in 2020. Dodge projects the value of new starts will rise by 3% for nonresidential buildings, 5% for residential buildings, and 7% for nonbuilding construction. Dodge Chief Economist Richard Branch forecasts a "slow and jagged recovery in 2021." Warehouses, data centers, and office space renovations are expected to be areas of strength in 2021, while hospitality, education, and retail projects will languish, according to Dodge.
Ups and downs. The Portland Cement Association projects that construction put-in-place will increase 0.6% in 2021 following a 1.5% drop in 2020. The Associated Builders and Contractors forecasts nonresidential construction spending will rise by 1.3% in 2021 with Class B office space, e-commerce, water supply, and highway construction among the bright spots. The American Road & Transportation Builders Association expects that the severe decline in transportation user fees experienced during the pandemic will cause the value of transportation construction to fall 5.5% from 2020's record level.
Bright houses. Buoyed by historically low mortgage rates and a desire for less-dense housing in the wake of the pandemic, residential construction was one of the few sectors to post gains in 2020. Single-family housing starts are at a level not seen since 2007, according to the National Association of Home Builders, which projects a 3% increase in single-family housing starts in 2021 after a 6% rise in 2020.

Strengthening Company Culture with Virtual Reality
Fatigue fighter. With Zoom fatigue having set in long ago, an increasing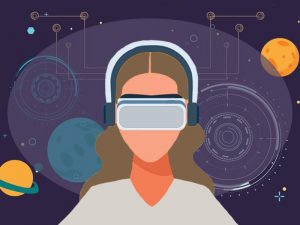 number of companies are turning to another technology to bring their employees together—virtual reality (VR). While early VR adopters in the AEC industry have used the technology primarily to review BIM projects with clients in a 3-D environment, the internal team-building and company-culture benefits have become more apparent during the coronavirus pandemic. The Wall Street Journal reported in September that "VR is becoming one of the best ways to remotely connect with your colleagues." Similar to introduction of BIM over a decade ago, there are opportunities for early adopters of the technology to position themselves as market leaders.
Deeper connections. The increasing use of virtual reality is tied not just to the pandemic but to the development of more affordable hardware, such as the new, wireless Oculus Quest 2 headset that retails for $300. In a socially distanced world, employees who don VR headsets like the Oculus Quest 2 can gather together in virtual conference rooms, cafeterias, and social settings that offer much more immersive environments than video calls. Users' 3-D avatars, generated from 2-D photographs, can speak to each other, move around, and even shake hands to make deeper connections than are possible by staring at a computer screen with videos of colleagues. Internal project teams can use VR to view presentations, review models, and manipulate objects in a 3-D environment.
Training benefits. Studies have found the immersive environment of VR more effective than e-learning and in-person classes for training new hires and staff development programs. A study by PricewaterhouseCoopers that evaluated the benefits of in-person, online, and virtual reality training programs for soft skills found that a majority (78%) of participants preferred the VR training to the more traditional methods of staff development. The study found that VR learners were not only four times faster to train than in the classroom, but four times as focused during their training as their e-learning peers and 1.5 times as focused as classroom learners since there are fewer distractions and no peeking at smartphones in immersive VR environments. VR learners were also more confident to apply skills learned after training than their e-learning and classroom colleagues because they could practice their skills as many times as needed with virtual humans, avoiding the fear of being judged that can come with interacting with an instructor and colleagues in person.

Who's Paying for Work-from-Home Expenses?
Payment plans. A/E firms forced to shift to a remote workforce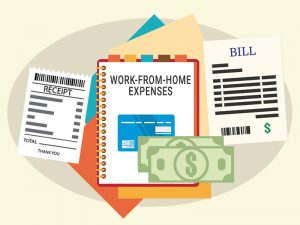 by the coronavirus pandemic are confronting the issue of which home-office expenses they should reimburse. Prior to the pandemic, employees who worked remotely generally did so voluntarily and therefore didn't expect their employers to cover their work-from-home expenses. Such is not the case during the pandemic, and while some companies believe employees should use their savings on commuting expenses to pay for their home-office costs, a September survey by Global Workplace Analytics found that 82% of employers believe they should shoulder some work-from-home expenses.
Cover charges. Work-from-home expenses go far beyond pens and paper. According to a survey conducted by HR consultancy Mercer during the pandemic, 55% of companies are reimbursing employees for laptops, 33% for cell phones, 26% for printers, and 24% for ergonomic equipment. Only 4% are covering home utilities. A survey of 1,000 employees by financial software company AppZen found that nearly half (46%) of companies are reimbursing employees for Internet costs, while 18% of companies are offering stipends for furniture purchases, according to a survey by furniture company Steelcase.
Fair warning. According to the AppZen survey, only 51% of companies updated their expense policies to include work-from-home costs during the pandemic. Those who didn't are paying the price in terms of employee morale. While 83% of employees who received an updated reimbursement policy during the pandemic said their employers fairly compensate them for remote working expenses, less than one-third (29%) of those working for companies that did not update their policies feel fairly compensated. Women are less likely (59%) than men (80%) to feel fairly reimbursed for working from home.
In a state. While the federal government only requires minimum-wage employees to be reimbursed for expenses, California, Illinois, Iowa, Massachusetts, Montana, New York, and the District of Columbia all have laws governing reimbursements for business expenses incurred by employees required to work from home, even if mandated by shelter-in-place orders and not by employers themselves. California, for instance, requires employers to reimburse workers for personal cell phone costs if they are required to be used for work purposes.
AEC Industry Events
Morrissey Goodale Events
Morrissey Goodale's AEC event attendees have the chance to learn proven strategies and tactics, recharge their batteries, network with their peers, and return to the office with new ideas and best practices for leading their firms into the future.
If you're a Texas A/E or environmental consulting firm leader—or if your firm wants to grow in the Texas market—then this event is for you.
Texas M&A Symposium 2021
October 21-22, 2021
Houston, TX
If you are an A/E firm leader interested in expanding into the Southeast through acquisition, or you are based in the Southeast and considering a sale or merger, this is the event for you.
Southeast States M&A Symposium 2021
January 19-20, 2022
Miami, FL
THE event for Western states firm leaders considering a sale or merger and leaders of A/E firms looking to grow through acquisition in the West.
Western States M&A Symposium 2022
June 8-9, 2022
San Francisco, CA