Amid Pandemic, Market Opportunities
Taking the plunge. The economic impact of the coronavirus pandemic has hit the AEC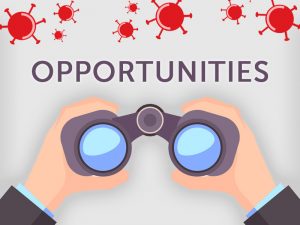 industry hard, and the short-term outlook remains extremely volatile. Total U.S. construction spending declined by 5.9% between February and May, the steepest three-month contraction since 2009 according to Associated General Contractors of America (AGC) Chief Economist Ken Simonson. Dodge Data & Analytics reports that new construction starts were down 14% through the first six months of the year compared to the first half of 2019. GlobalData projects that U.S. construction output will decline by 6.5% in 2020, matching the contraction in the overall economy forecasted by the Federal Reserve.
Rays of sunshine. Amid the contraction, however, several strategic opportunities have emerged. A surge in online shopping and home deliveries during the pandemic lockdown has propelled demand for logistics and industrial warehouse space. E-commerce companies offering same-day delivery of groceries and nonperishables are also in need of smaller facilities in densely populated areas. "Cold storage and last-mile warehousing are particularly strong," reports real estate advisory firm RCLCO in its 2020 Mid-Year Sentiment Survey. Partly aided by the race to develop a coronavirus vaccine, pharmaceutical and life sciences manufacturing should also see an uptick in work.
High-speed ahead. With the pandemic fueling greater demand for home-based videoconferencing, educational, and entertainment services, telecommunications construction will see a boost. AEC firms will be needed for projects to expand high-speed internet, particularly in rural areas, along with data centers and 5G facilities.
Mind your distance. Much as the 9/11 attacks prompted facility owners to reconfigure existing spaces to accommodate new security procedures, the COVID-19 outbreak will require retrofitting work to accommodate greater social distancing and sanitization measures. Facilities with the greatest needs include hospitals, nursing homes, schools, offices, prisons, retail stores, factories, and hotels. AEC firms will be needed to assist with the installation of sanitation and handwashing stations, UV lighting systems, modern HEPA filter systems, plexiglass screens, and zero-touch technologies including motion sensor lighting and automated doors. Simonson projects there could be a small boom in office remodeling "as companies try to provide more social distancing after years of squeezing workers ever closer together."

Lessons from the Great Recession
Past time. The natural tendency during a recession may be to slash spending,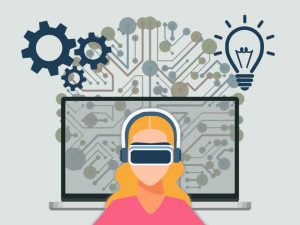 particularly overhead expenses, but history has shown that the companies that emerged in the strongest position from the Great Recession of 2007-2009 were actually ones that invested heavily in digital technologies, according to a May 2020 article from McKinsey & Company. The article projects that the disruption caused by the coronavirus pandemic will spur long-term investments in technology, digitization, and building systems innovation. With AEC firms already facing a chronic shortage of skilled labor and now more reluctant to add to their headcount, technology is the proven way to increase productivity.
Last time around. Historically, periods of crisis have provided the impetus for the AEC industry to adopt new technologies to enhance productivity. For example, Dodge Data and Analytics reported that BIM implementation in the AEC industry grew sharply in the wake of the Great Recession from 28% in 2007 to 70% in 2012.
Virtually together. Just as the Great Recession propelled the adoption of BIM, the COVID-19 outbreak may do the same for virtual reality (VR) and augmented reality (AR) technology. With social distancing guidelines making it more difficult to gather all project players in the same room, VR and AR technology is filling the void to enable collaboration and remote viewing of plans without the need for traveling or leaving home. Angel Say, co-founder of InsiteVR, told Engineering News-Record in April 2020, "We're definitely seeing more interest from those who have already tried out VR now that they see it can be done from home."
Other growth technologies. With the pandemic forcing many project team members to work remotely, McKinsey & Company reports that the AEC industry will rely more heavily on productivity-enhancement technologies such as 4D and 5D simulation, digital workflow management, and advanced schedule optimization.

How COVID-19 Will Transform Office Use
Home sweet home. The coronavirus pandemic forced many Americans to work from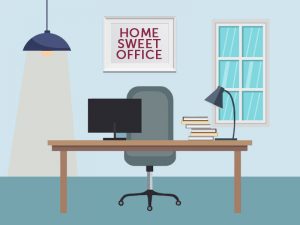 home, and it doesn't appear that many are eager to return to the office full-time even after the pandemic ends. According to a June 2020 survey by market research firm Morning Consult, 47% of remote workers say their ideal arrangement would be to work from home between one and four days a week once it's safe to return. Only 14% want to work five days a week in the office, while 40% want to work from home every day. Employers may be listening. A June 2020 survey by PwC found that 54% of CFOs plan to make remote work a permanent option.
Come together. This trend has particular ramifications for the AEC industry, which thrives on collaboration and networking to spark innovation and creativity. Stefanie Tignor, director of data and analytics at software company Humu, told the New York Times she expects offices will now be primarily spaces for project teams to work together. "It creates a shift, where office time is for collaborative work, for innovative work, for having those meetings, and home time is for focused work," she said.
Space jam. Many offices will need to be reconfigured for social distancing in order to make employees feel safe to return. "Pandemics are a spatial problem," David Benjamin, a Columbia University architecture professor and a founder and principal at research and design group The Living, told the Washington Post. The San Francisco Business Times reports that office space requirements will double from 150 to 300 square feet per person.
Reservations required. With fewer employees wanting to work in the office and yet more space per person being required, AEC firms will need to be more flexible with their office spaces. Rather than having desks for work-at-home employees sitting empty several days a week and eating up costs, firms could eliminate private workspaces and adopt hoteling, a concept in which employees reserve times to use communal workspaces instead of having assigned desks. One impediment that would have to be overcome, however, is that employees may be reluctant to share common desks even with stringent sanitization measures being taken in between uses.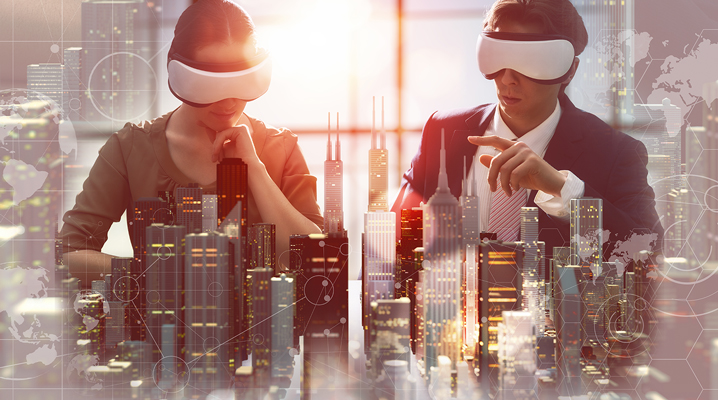 CEO WEEK
VIRTUAL & AUGMENTED REALITY
Sept. 21-25, 2020 • Virtual & Augmented Reality
A unique forum exclusively for A/E CEOs, presidents and managing partners to share best practices, discuss challenges and understand the industry disruptors during these unprecedented times.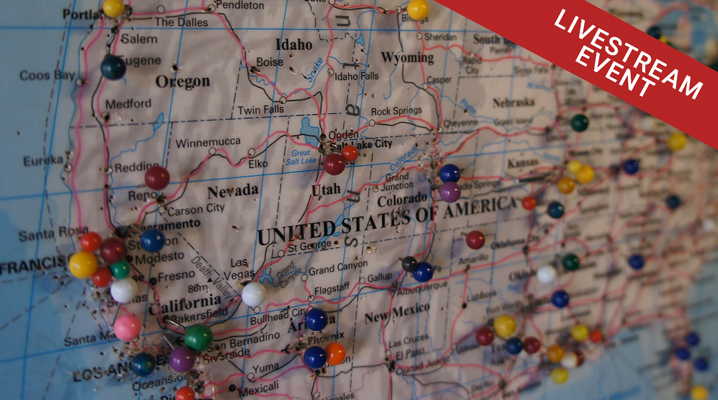 FOURTH QUARTER
M&A SYMPOSIUM
Oct. 22-23, 2020 • Livestream Event
A livestream edition of our popular M&A Symposium for A/E buyers, sellers and investors navigating the new normal.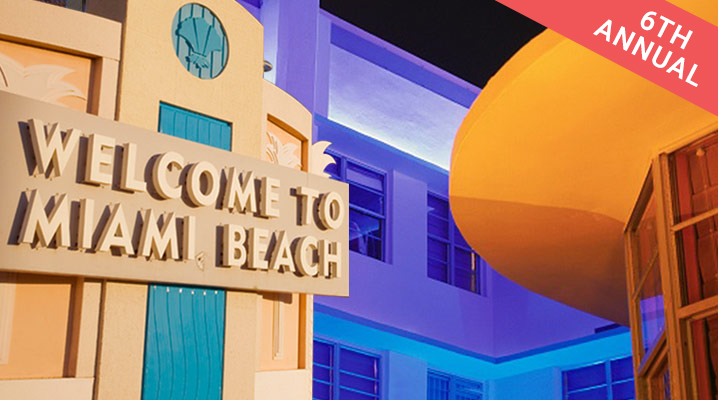 Jan. 27-28, 2021 • Miami, FL
If you're an A/E firm leader interested in expanding into the Southeast through acquisition, or you're based in the Southeast and considering a sale or merger, this is the event for you.