September 21-25, 2020 • An Immersive Virtual & Augmented Reality Event
Venue
Virtual and Augmented Reality!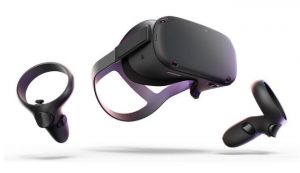 Fantastic, realistic venues where you can safely meet your peers "face-to-face" without having to board a plane.
Meet and greet in wonderful virtual event rooms
Engage in valuable discussions together in wide-open, inspiring virtual break-out rooms
Share virtual, hands-on tools like white boards, sticky notes, markers, and keyboards to spur conversation and ideas
"Pick up" any of the interesting interactive objects that you discover in our virtual spaces— perfect ice-breakers for networking
Create your own avatar – and be your "virtual" self
CEO Week Supply Pack included
The Morrissey Goodale CEO Week experience is so immersive, you'll feel like you really got away…yet as soon as the event ends, you're home!
Morrissey Goodale will provide all the VR equipment and guidance you need to take full advantage of this innovative, unforgettable venue.
REGISTRATION FEE
CEO Week FULL PASS
all 5 sessions
For the best deal, register for the FULL PASS
$2500
$2000
Early Bird Pricing Runs Through Aug 28
CEO Week DAY PASSES
individual sessions
Select DAY PASSES to fit interests and schedule
$750/each
$500/each
Early Bird Pricing Runs Through Aug 28

10% off for all Morrissey Goodale PLUS
 All-Access Members.
Hurry! Sessions limited to 50 CEOs!